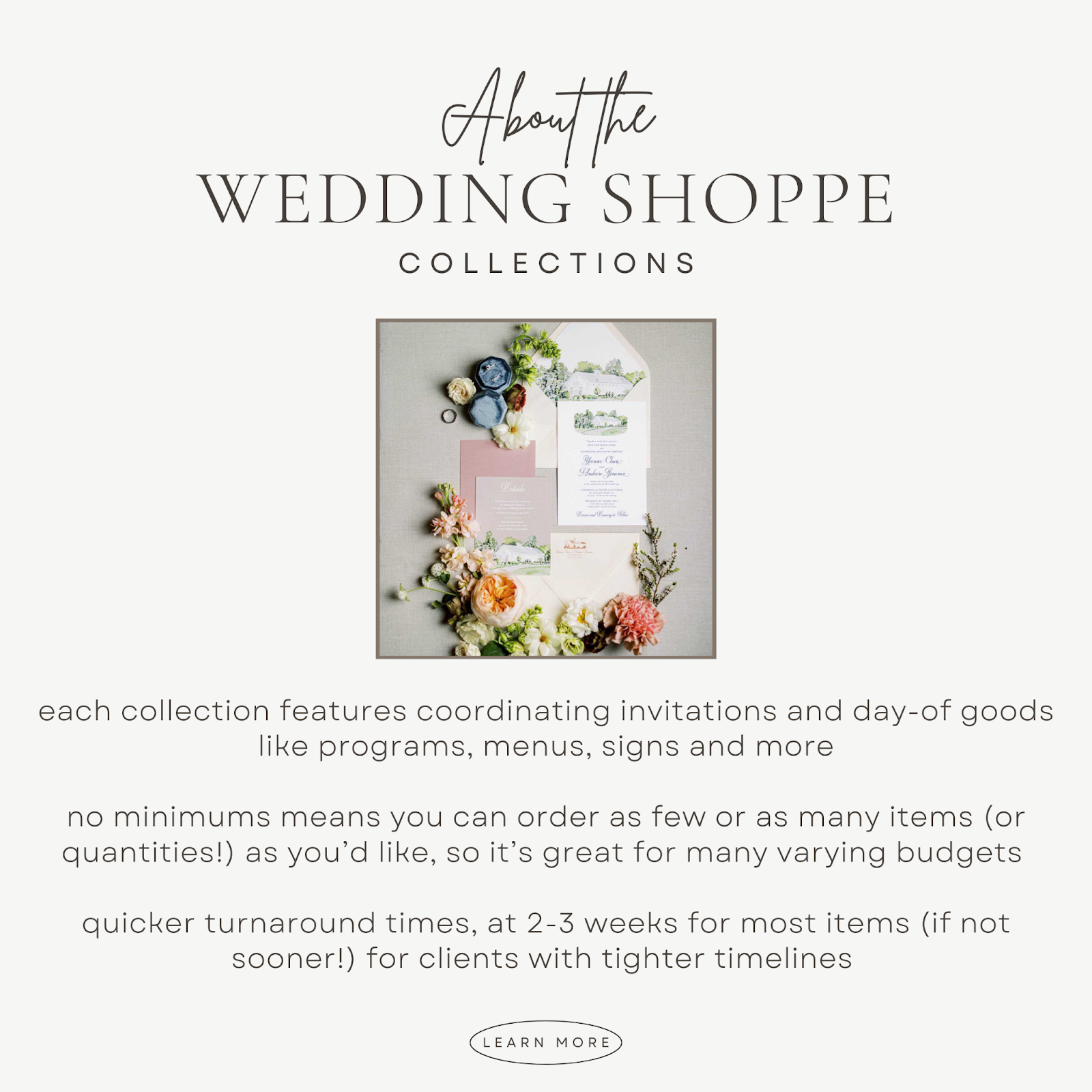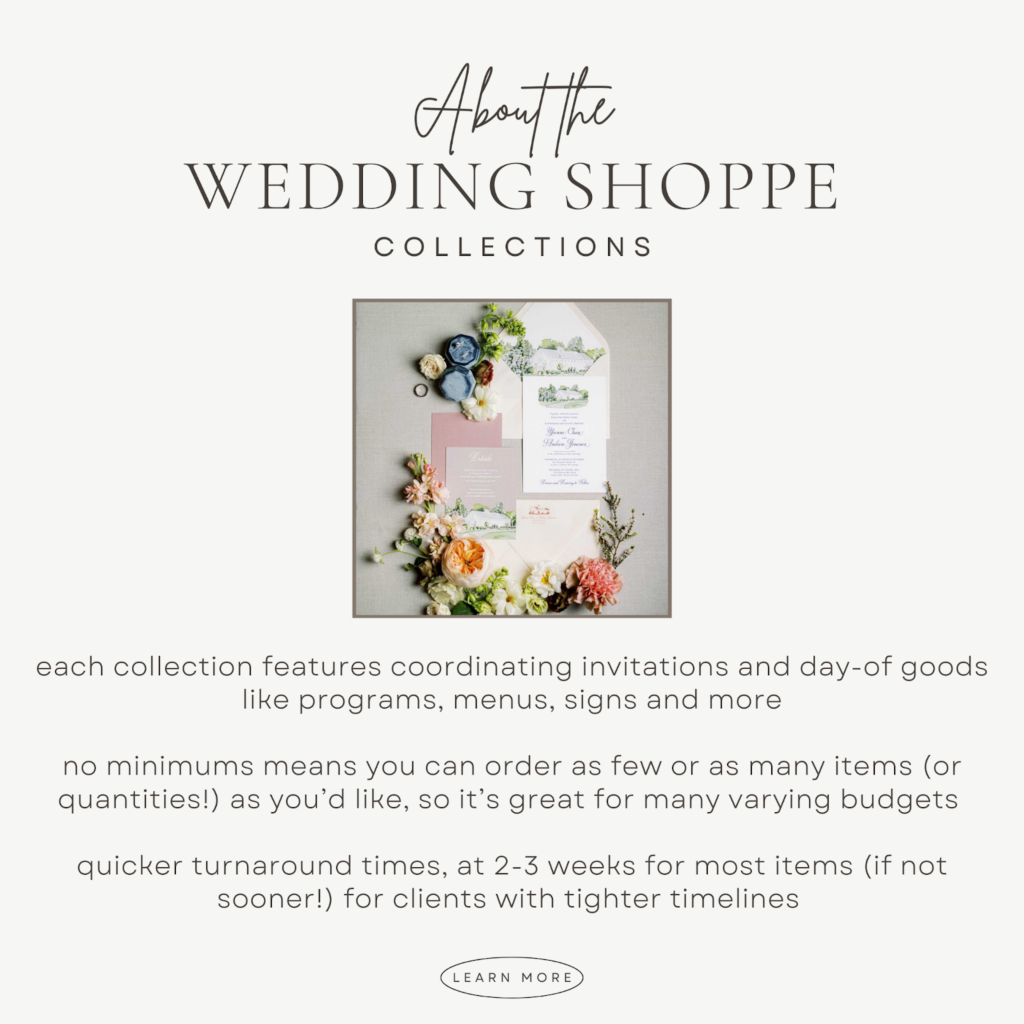 You asked, and I heard you! You aren't after cookie-cutter designs you find on big websites and you definitely have too many things on your plate to invest in the process that comes with fully custom stationery. So where does that leave you? Well, after having a semi-custom wedding invitation line (the Venue Collection) for about two years, I created something new.
Plenty of couples have put their own spin on the designs and helped me learn what matters most to them. With feedback, finetuning, and adding a more specific artistic style, I revisited the Collections. With that, I decided to close out the year with a revamped lineup! I invite you to check out the Wedding Shoppe. It features four beautiful styles of wedding invitations, as well as coordinating day-of items like place cards, menus, welcome signs, favors, and more! I have created a one-stop shop for all your artfully designed wedding paper, signs, stationery, and favors. Let's take a look at each collection!
First up, is the Classic Collection. This is a bit of an updated take on the old Classic Venue collection. We removed the illustration from the main invitation to create a more timeless look. However, I kept it on the details card because it's fun to give your guests a sneak peek of your venue. You can add an envelope liner with a venue illustration if you like, or choose another color or pattern. By customizing the font colors and envelopes, you can truly make this collection fit your timeless and elegant day!
Semi-Custom Wedding Invitation Collections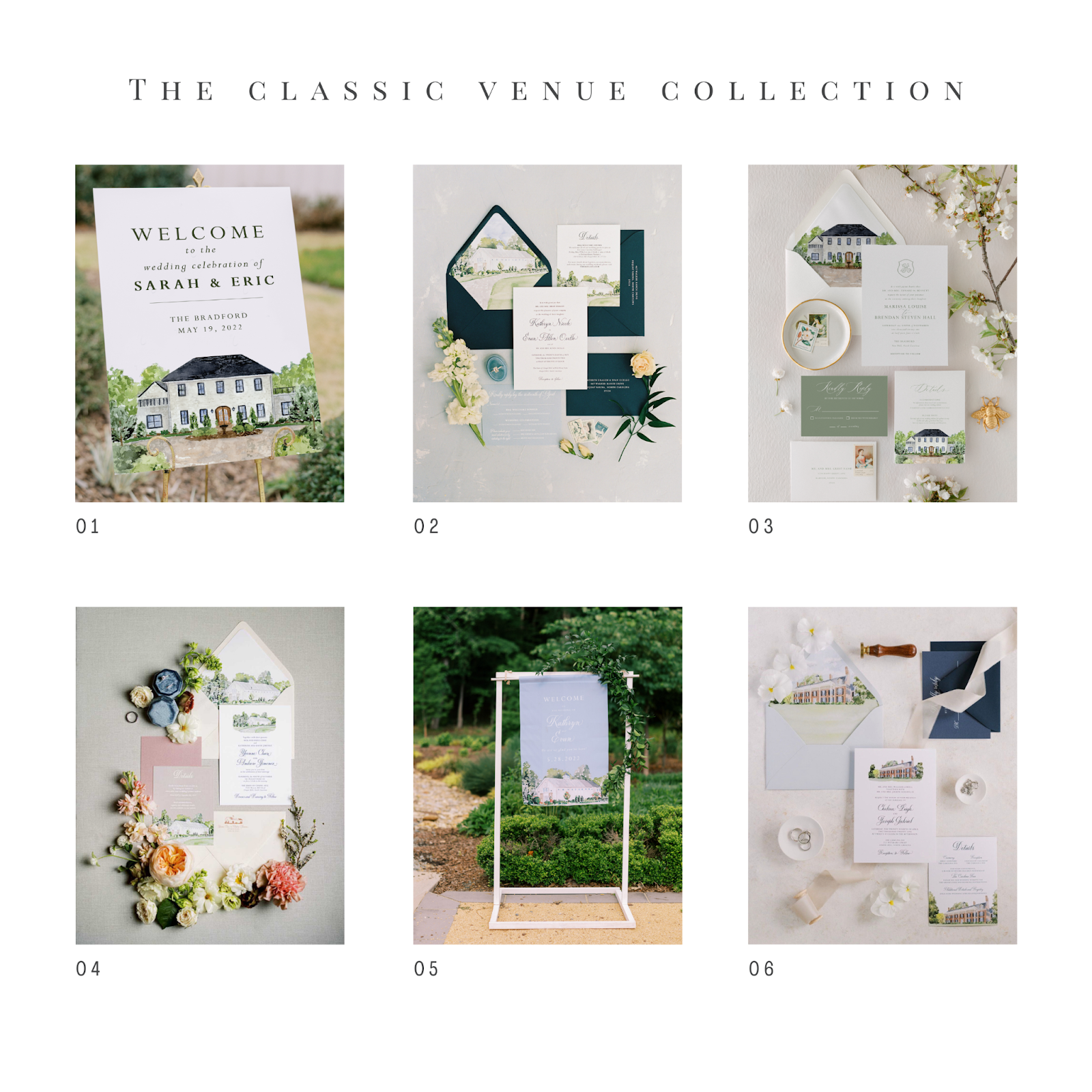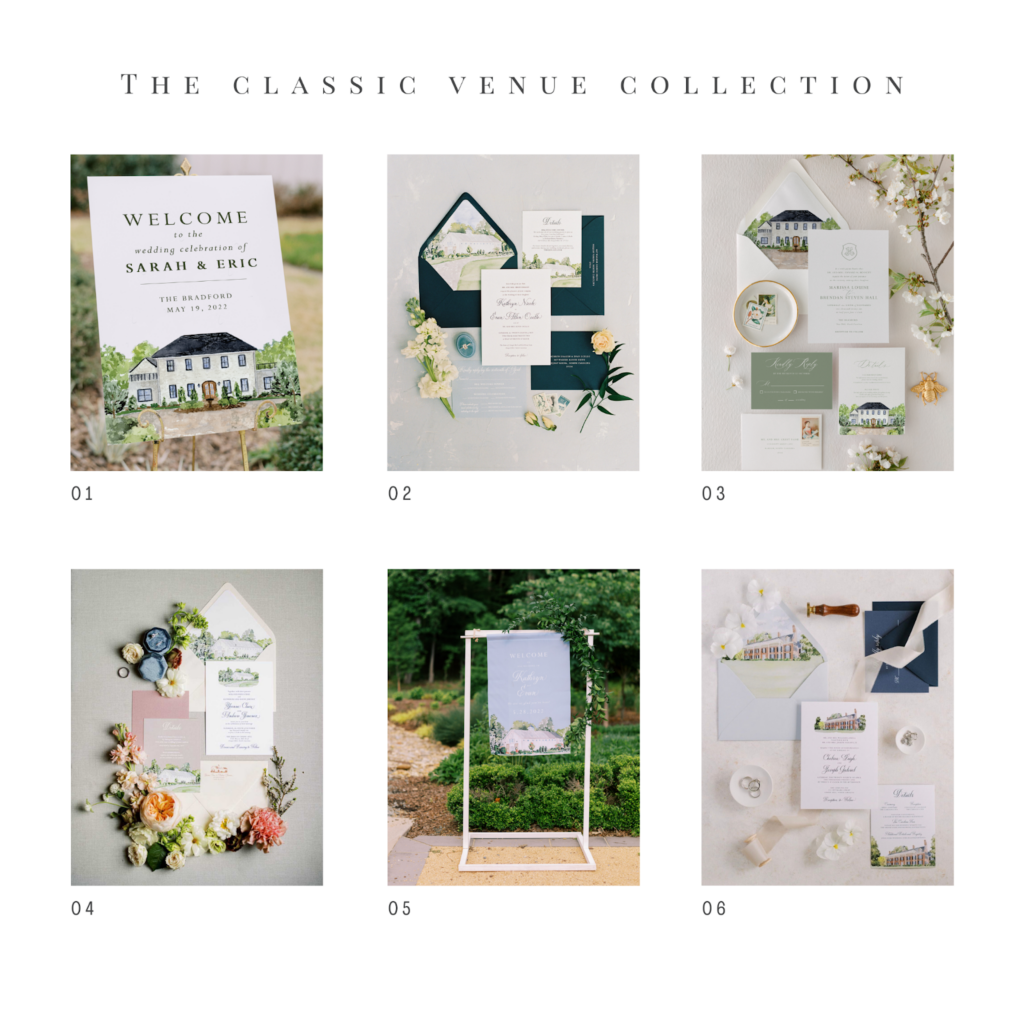 Next, somewhat similar to the Classic Collection but not *quite* is the Crest Collection. This collection still gives you a venue illustration on the details card, but if you're feeling a little southern-at-heart and forever in love with a good monogram, then this suite is for you. A regal shield features a traditional, vining monogram initial to use across all your stationery goods. Remain consistent with placecards and menus that feature your regal crest, and choose colors within your specific palette. We're always happy to make recommendations!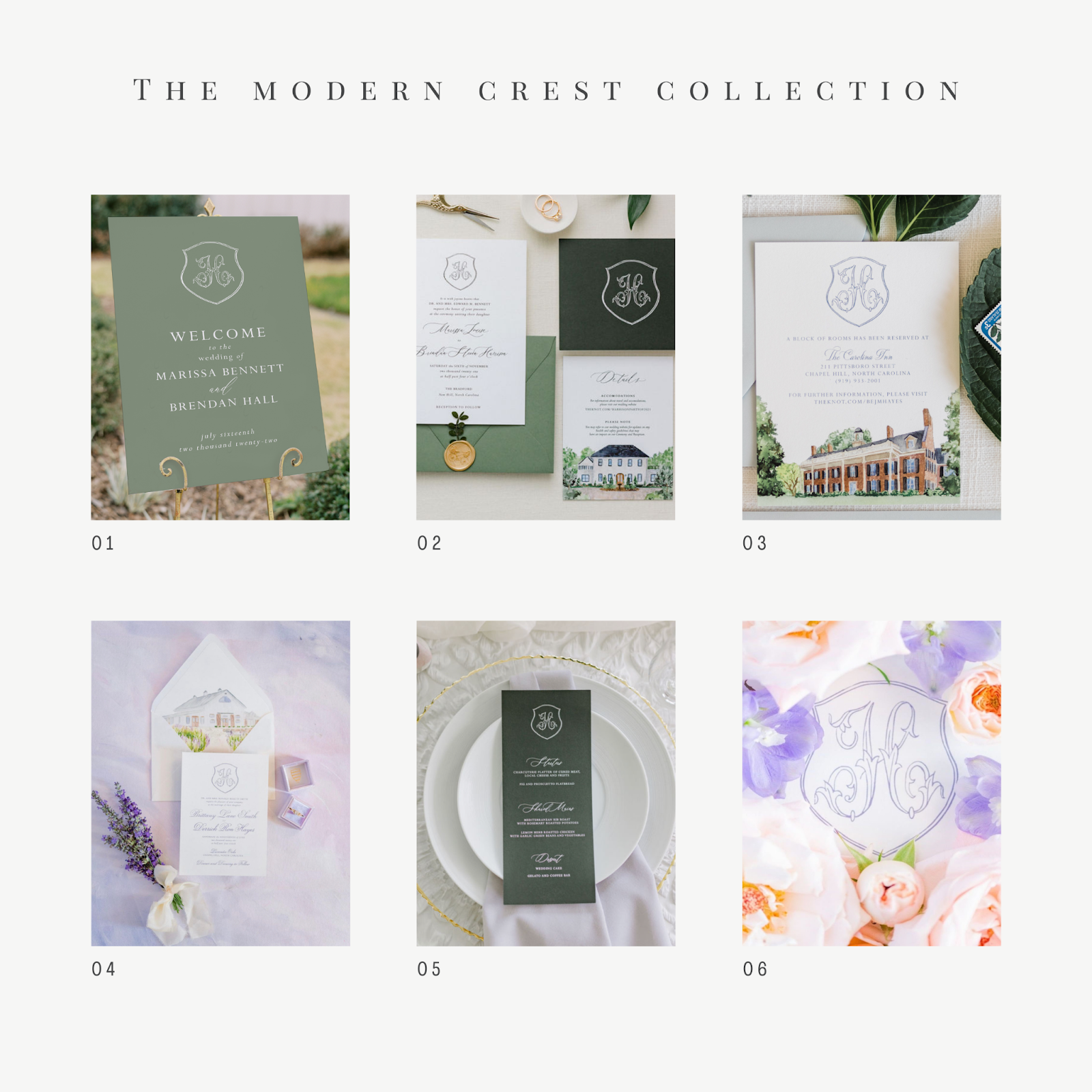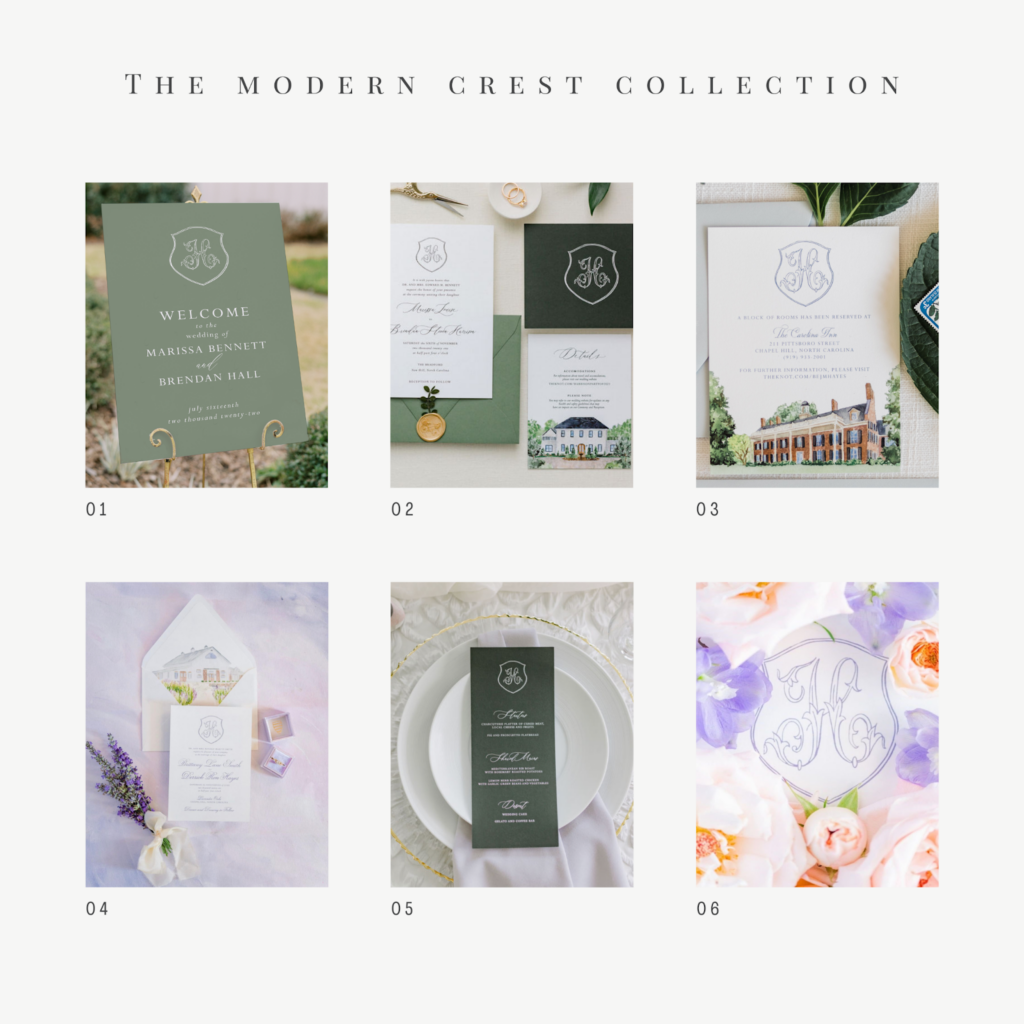 Maybe you like a crest, but you really love that classic duogram that Shuler Studio has designed and made popular over the last few years. I'm certain you've seen plenty of variations of it, but I've licensed their Antique Chic duograms to create a handpainted watercolor version just for you. We'll use your handpainted watercolor duogram throughout your invitations, as well as day-of items like koozies and cocktail napkins! The Shuler Studio watercolor wedding invitations are truly a southern couple's *goal* for a colorful and classic look.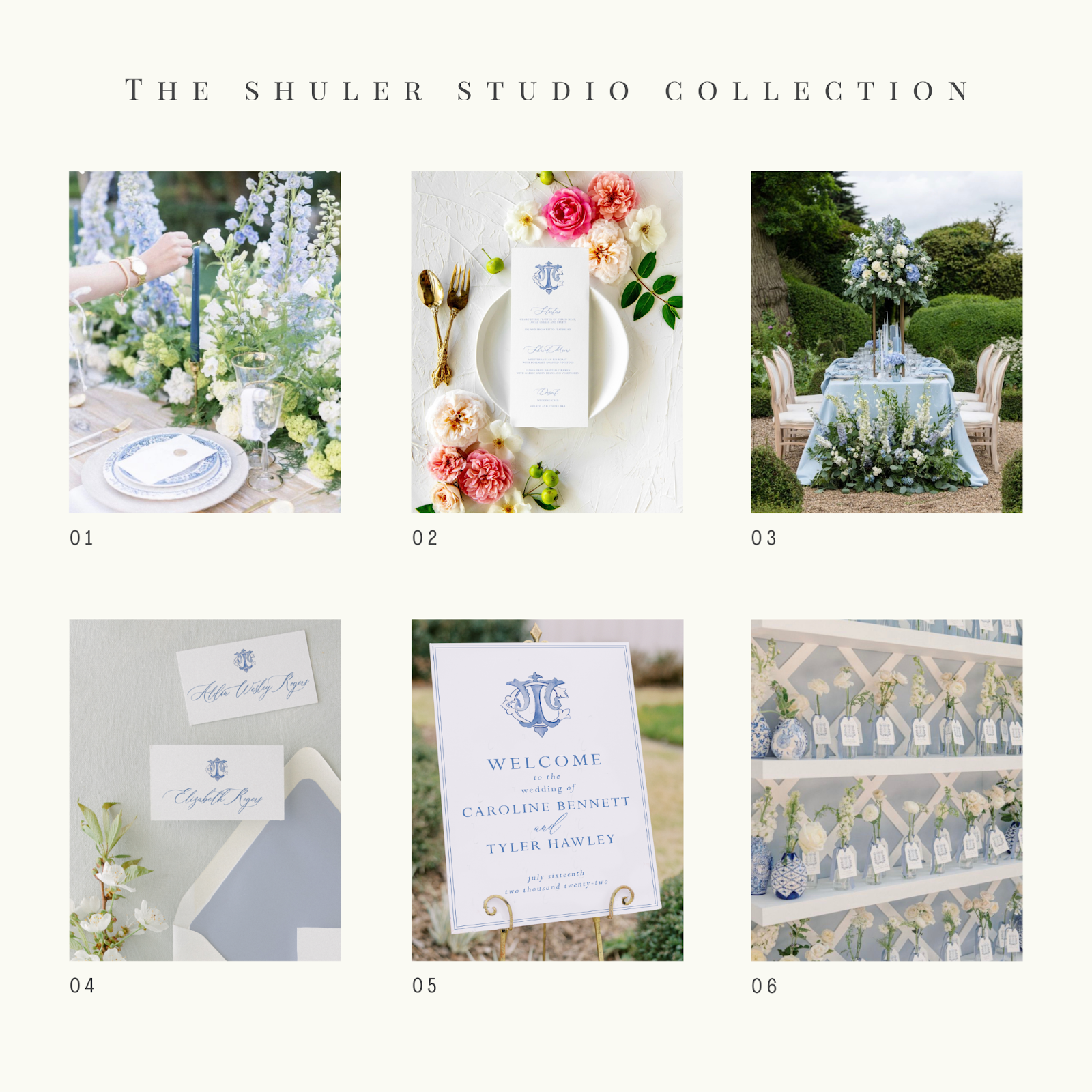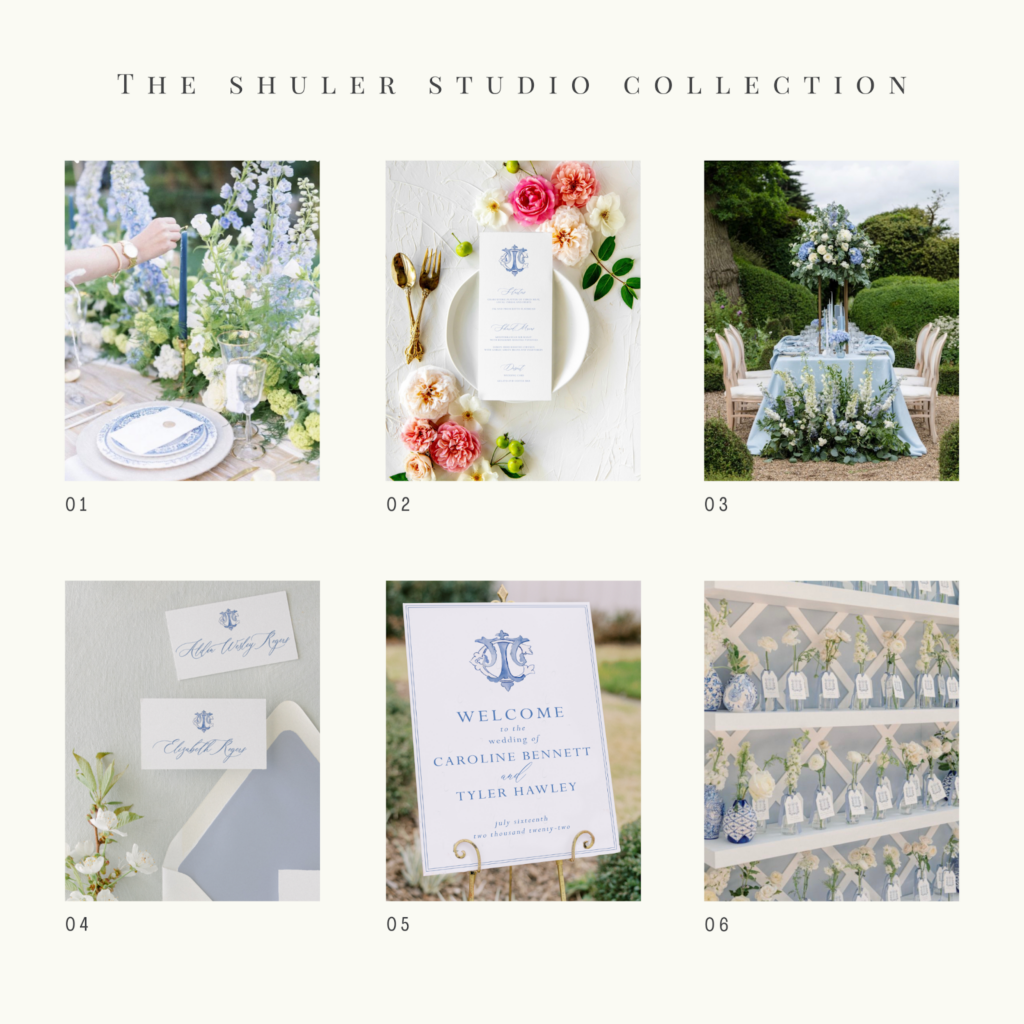 Finally, let's talk about the Modern Calligraphy collection. This is for all the couples out there who might crave something a little more romantic and modern. It features a duogram with two elegant, modern calligraphy script initials as a duogram and a lovely monochrome design. You can layer shades of your color palette with this collection and create a cool, calm, and collected vibe. As always, welcome signs, favors, and placecards focus on the duogram and the script font throughout each piece.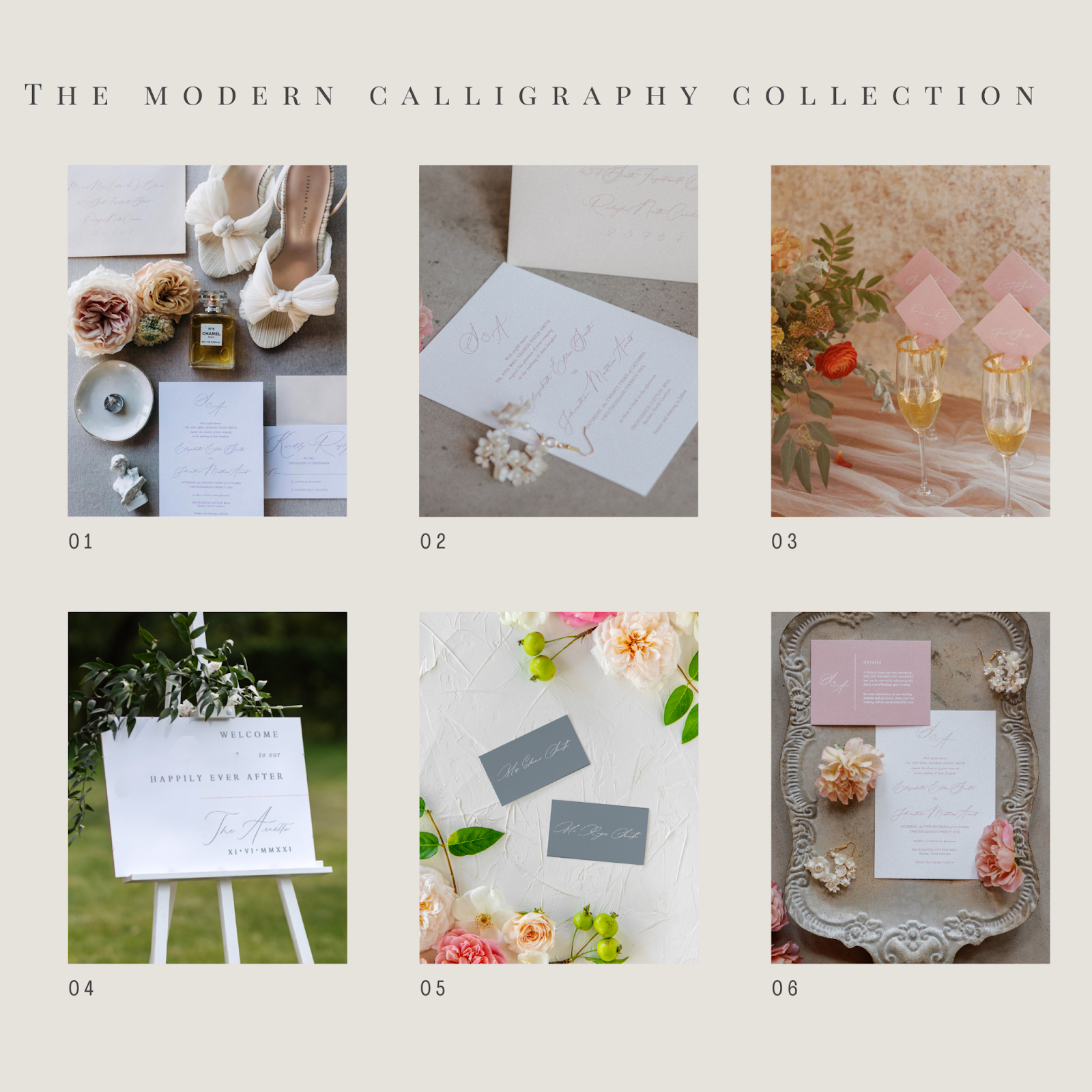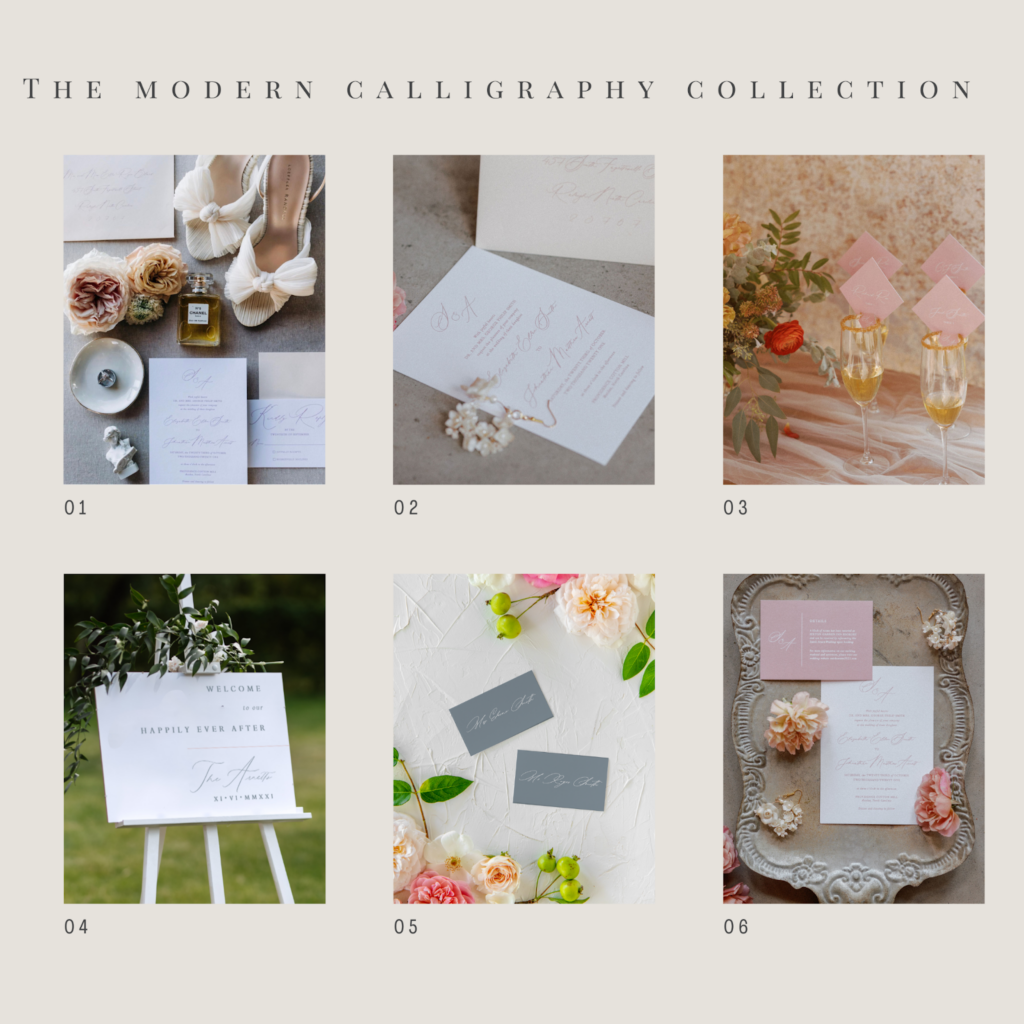 Every suite is created to be a sort of chameleon – for instance, this Modern Calligraphy collection is pictured in a light and bright fairytale photograph style, while the same suite takes on the characteristics of this more moody and organic aesthetic. When looking at the collections, keep in mind the colors will be finetuned to your own palette and we can color match your vision.
As always, even though these are semi-custom wedding invitations, you'll still get a one-on-one experience. You'll be guided through the wording and addressing etiquette, and never feel alone. Don't spend hours behind a computer screen trying to line up everything *juuuust right*, leave it to the pros and sit back and relax for a little while, knowing that your stationery is in good hands and your guests will love the finished pieces!
Want to see more images of semi-custom wedding invitations that are included in the Wedding Shoppe? Check them out here. If you have any questions, feel free to contact me!