Nothing gets guests quite excited like the bar at your wedding. You know it's true! Whether it be pre-ceremony drinks, cocktail hour, or reception beverages, you likely put a lot of thought and detail into your bar selections. Some weddings offer a simple spread of beer and wine, while others have signature cocktails or perhaps a full bar. Either way, I'm here to share some fun wedding bar menu ideas as well as what you should include on them!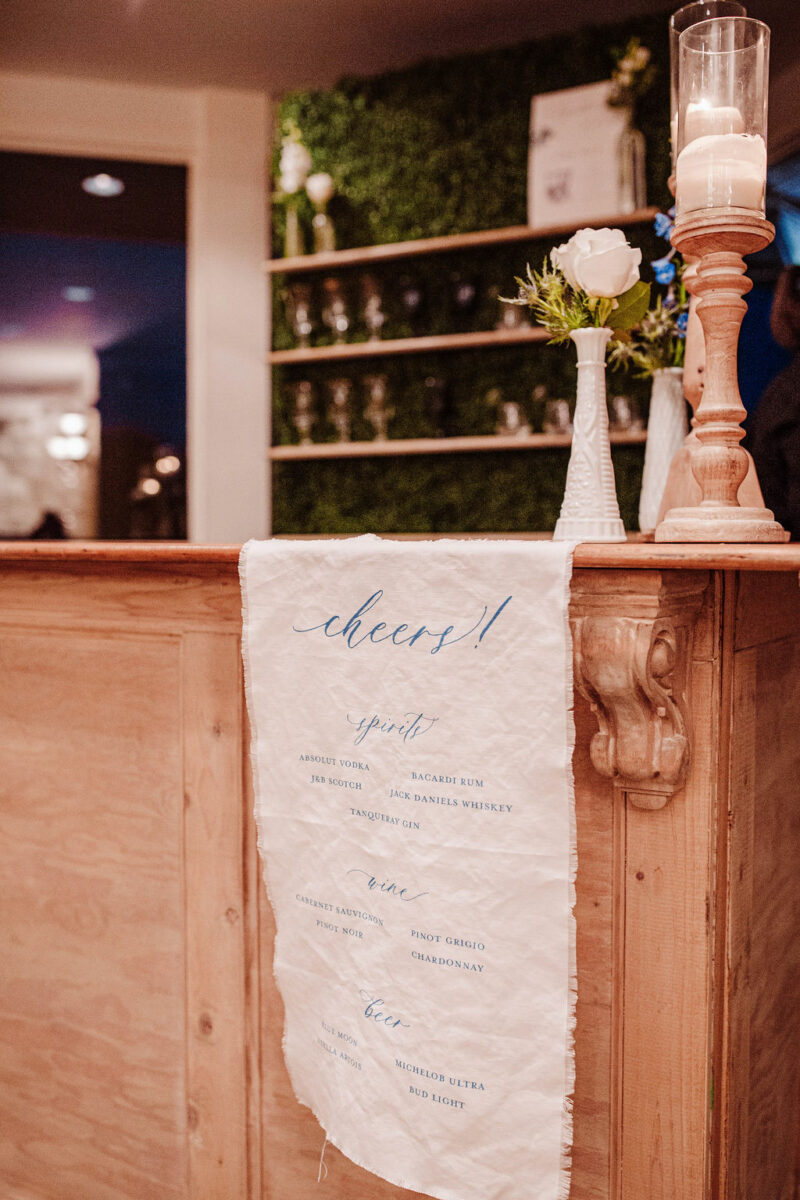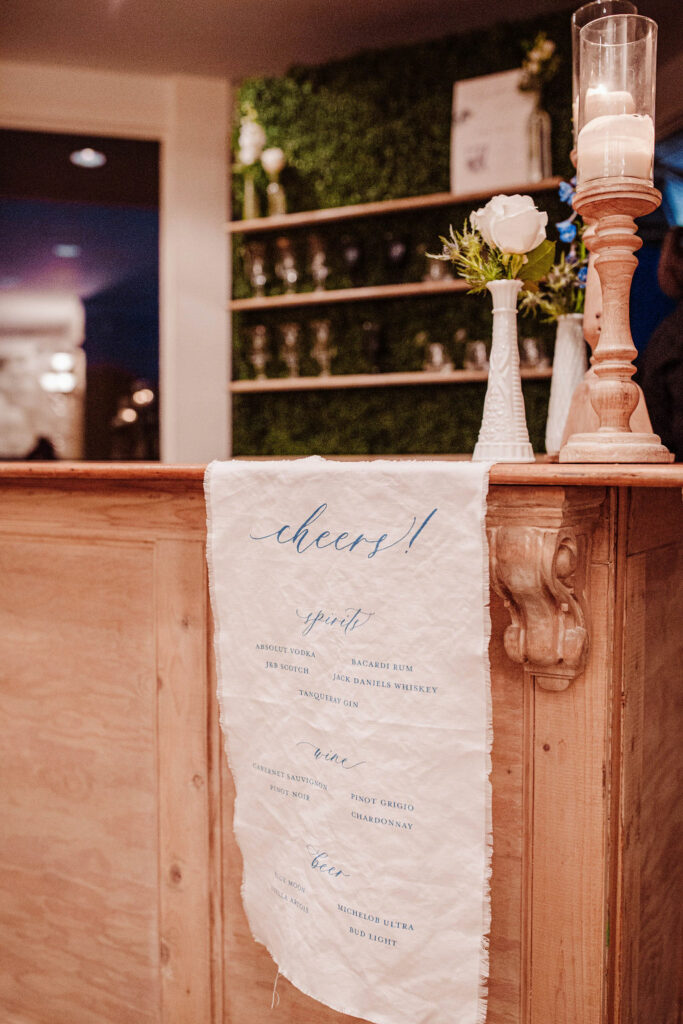 So what is the main purpose of a bar menu? They allow guests to quickly take a look and see what's available, make a choice, and keep the line moving. The sooner a drink is in hand, the sooner they can get back to the party! However, aside from basic function, bar menus are a great place to have some design fun. They are one of my favorite things to create!
Let's chat about what your wedding bar menu should (or could) have on it. Most importantly, the drink selections! An optional design element here would be for me to create a fun graphic that looks like the drink. Although not necessary, you can include your names, a monogram, or some other detail pertaining to the day (hashtag, date, etc.). Next, do you have a pet you want to include? The bar menu is a great place to pay homage to your fur baby.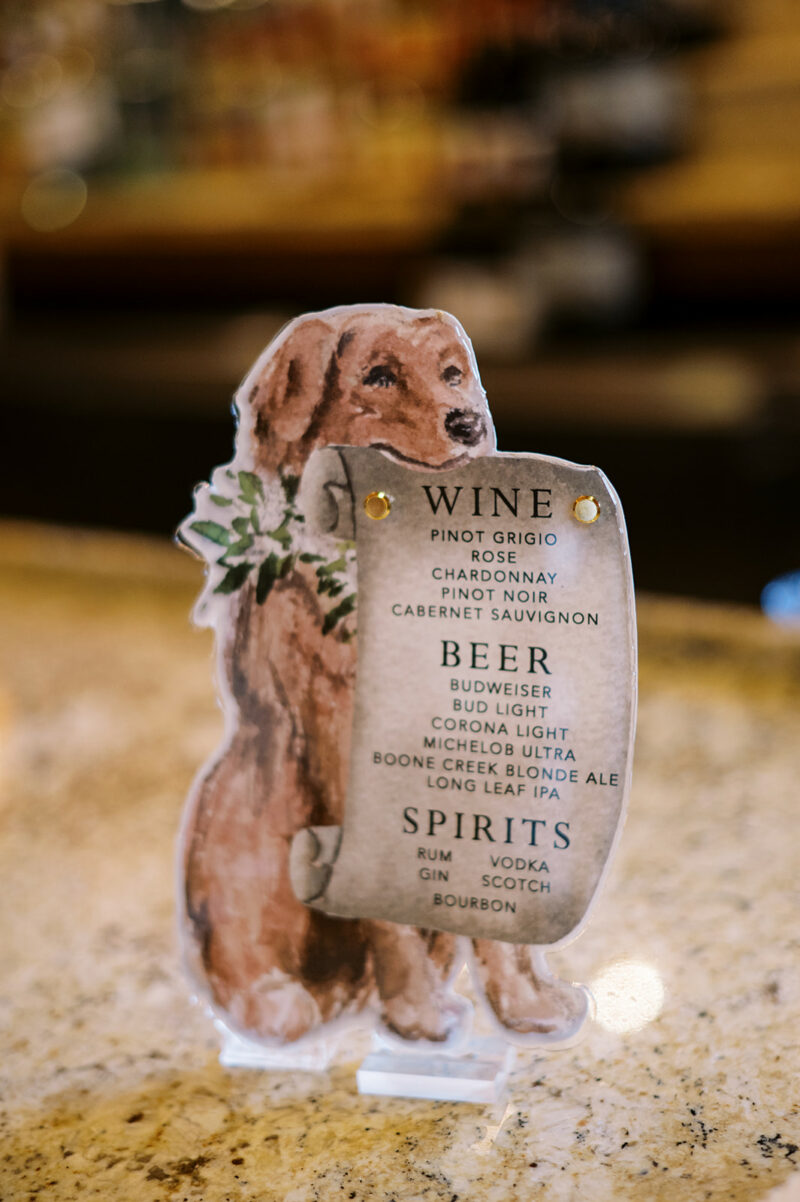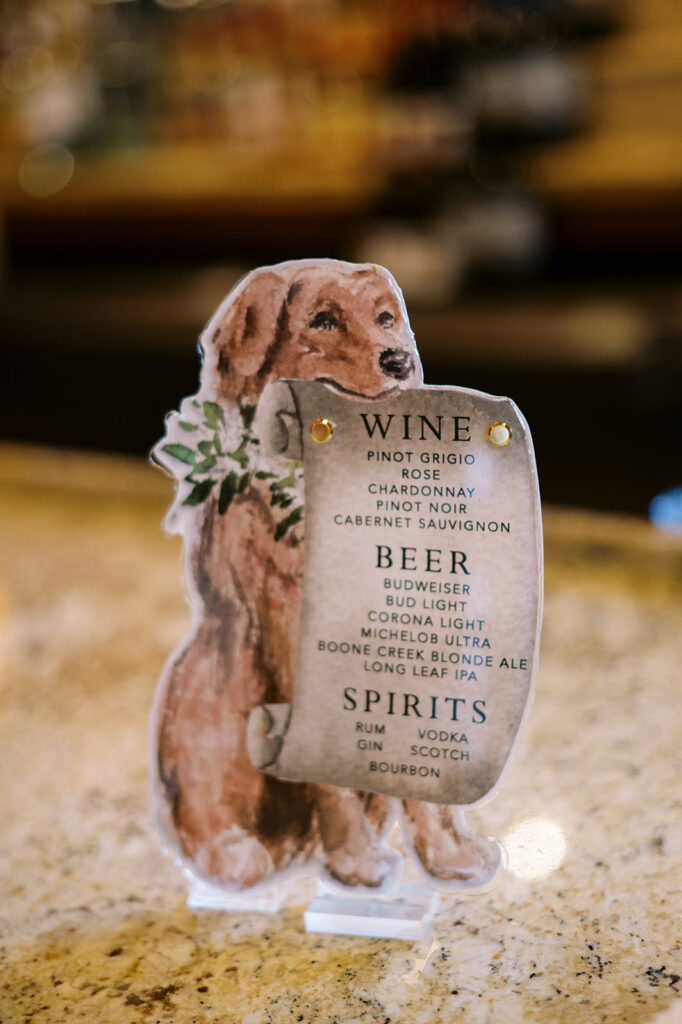 Now that we've established what can go on your wedding bar menu, let's discuss display options. Want to make a big impact? We can come up with a large sign that is either hung on the bar itself or near it. Ideas for this would be a large acrylic sign, a framed sign, or even a beautiful piece of fabric on display. I can also use my handy dandy glowforge to create super custom fabrications, like a pet cut-out that stands all on its own! The sky truly is the limit here, and I'd love to partner with you on how we can make you the best wedding bar menu ever! I'm always glad to partner with you and your current wedding vendors on a collaboration that will make your day absolutely memorable, so don't hesitate to reach out!