Your wedding day is a once-in-a-lifetime celebration, and capturing its essence in a unique and artistic way can be a dream come true. As a live wedding painter, I have to pinch myself to believe that I get to capture such sweet and once-in-a-lifetime moments for incredible couples. If you're considering a live wedding painting for your big day, I wanted to share a few popular ideas for live wedding painting subjects or "moments" to consider that will feel like "you".
The Recessional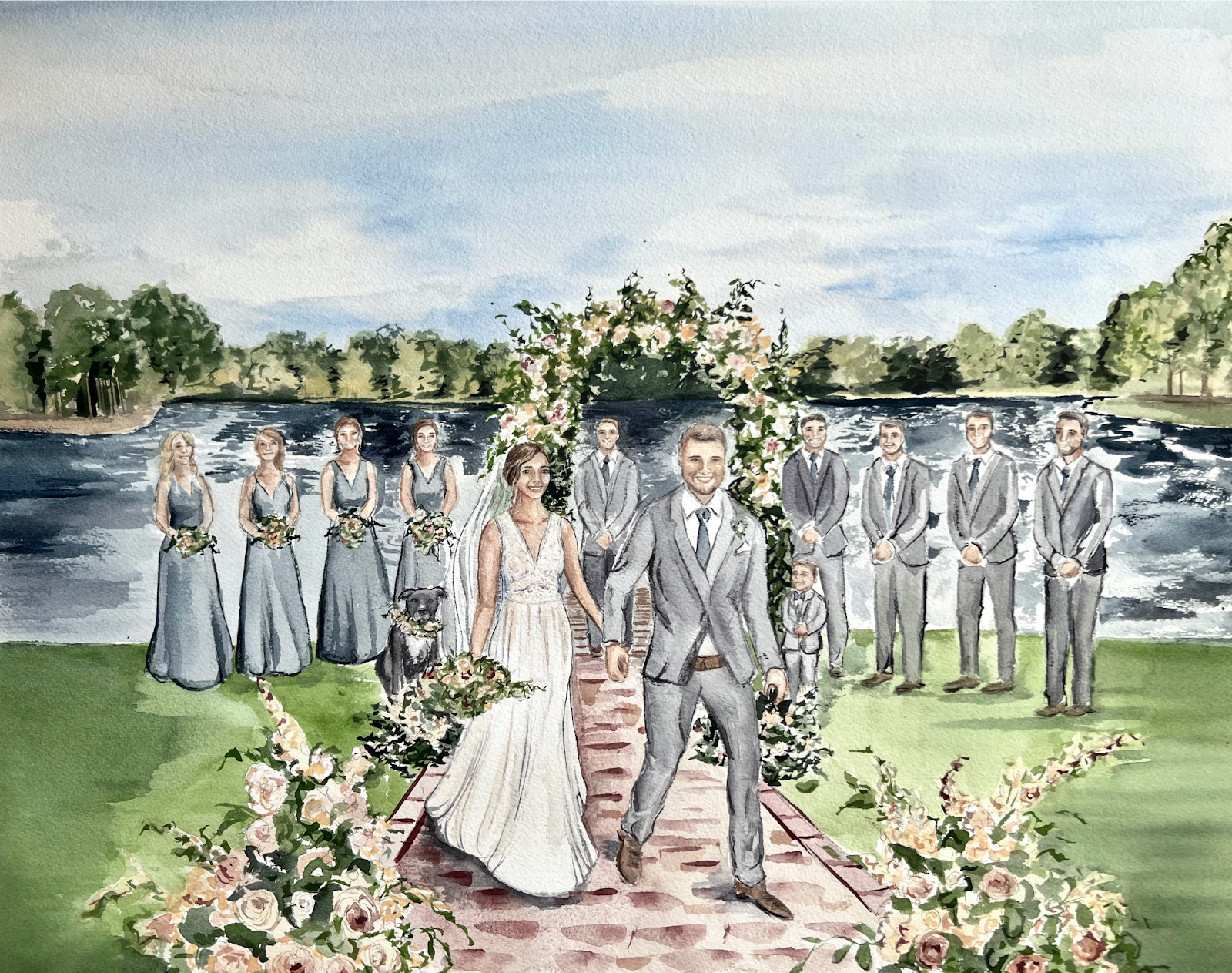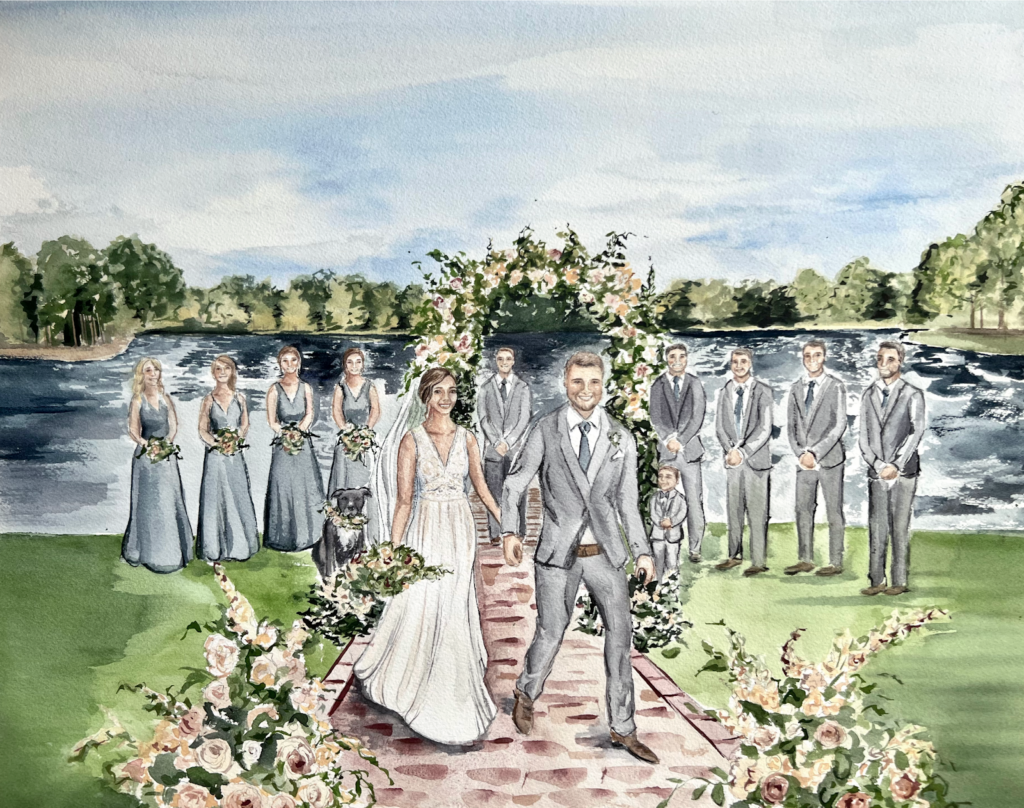 Imagine walking back down the aisle as a newly married couple, surrounded by the love and excitement of your family and friends. So much joy and excitement always fills these moments, and it's one of my favorites to capture. The finished painting will be a cherished reminder of the joy that radiates from your hearts during this time. Typically, I stay tucked in the back with your photographers, watching the moment unfold and taking plenty of reference photos to work from after the special moment has passed. Then, throughout the night your guests get to watch that moment come back to life on canvas!
Classic Couples Portraits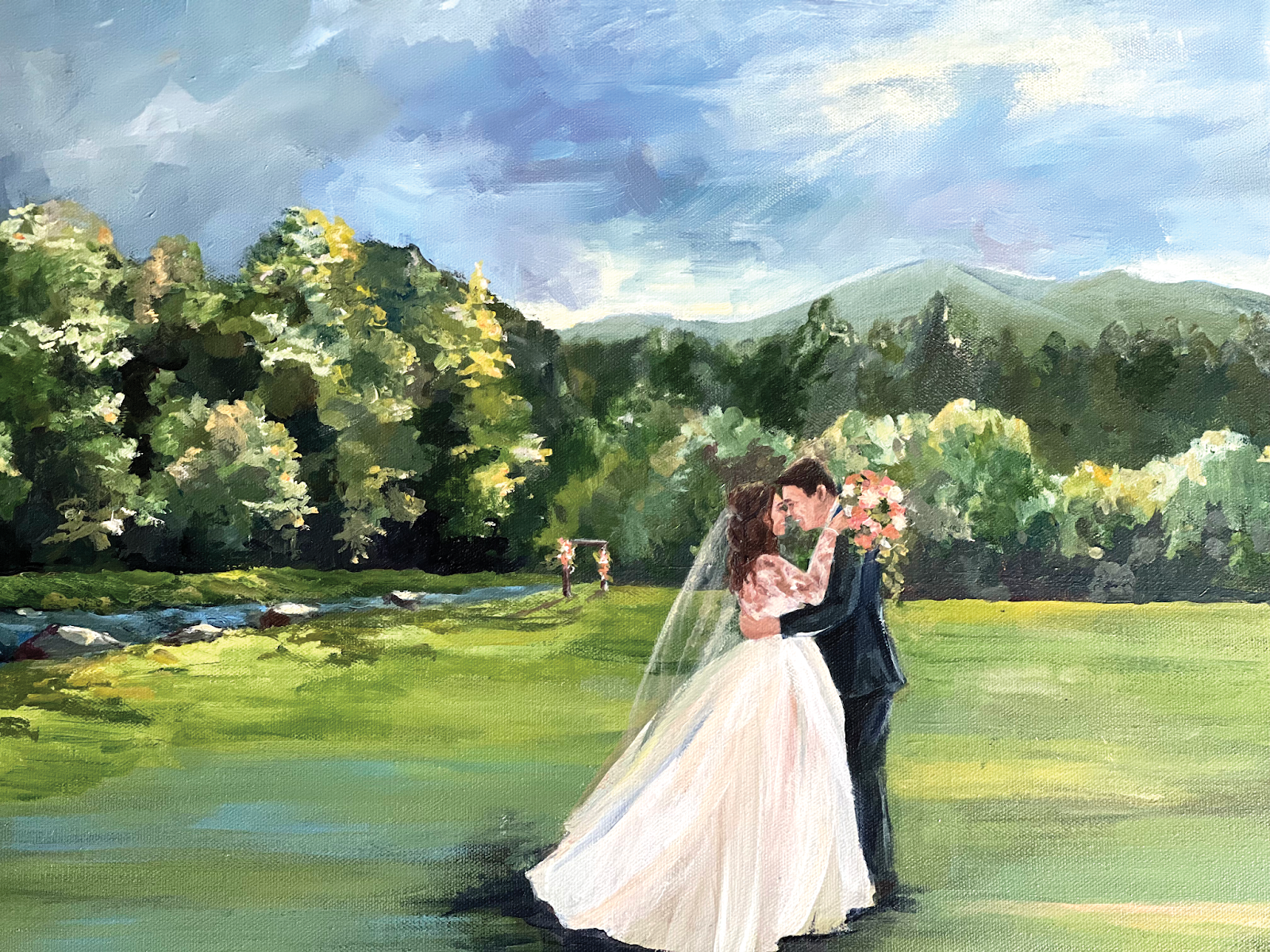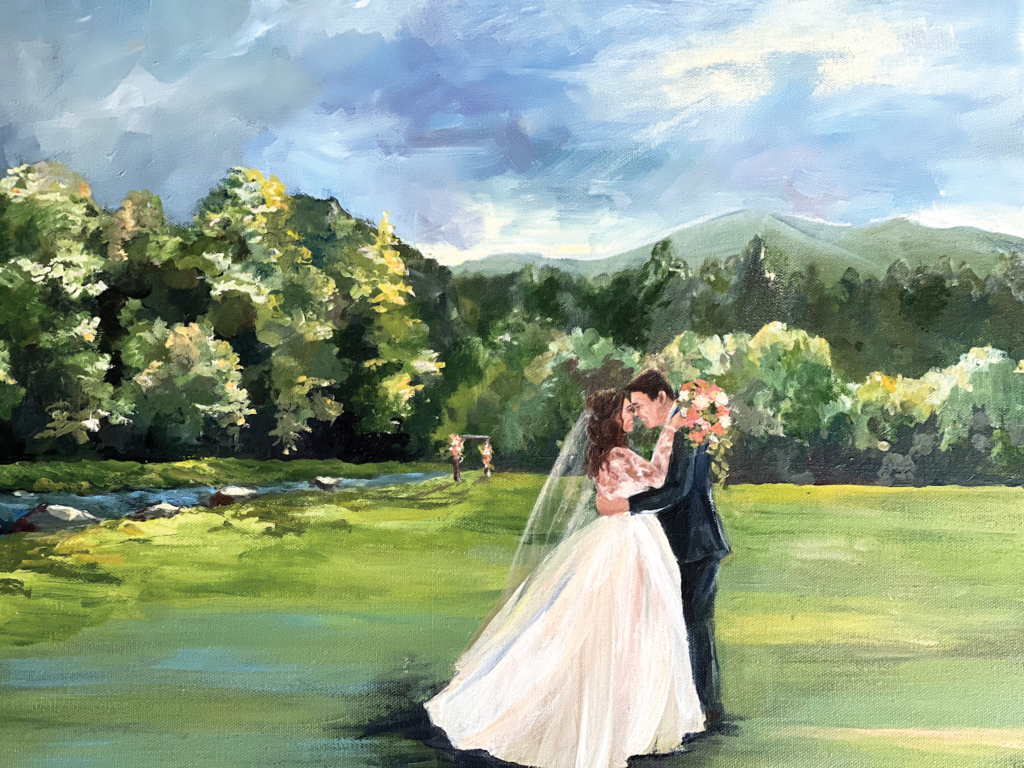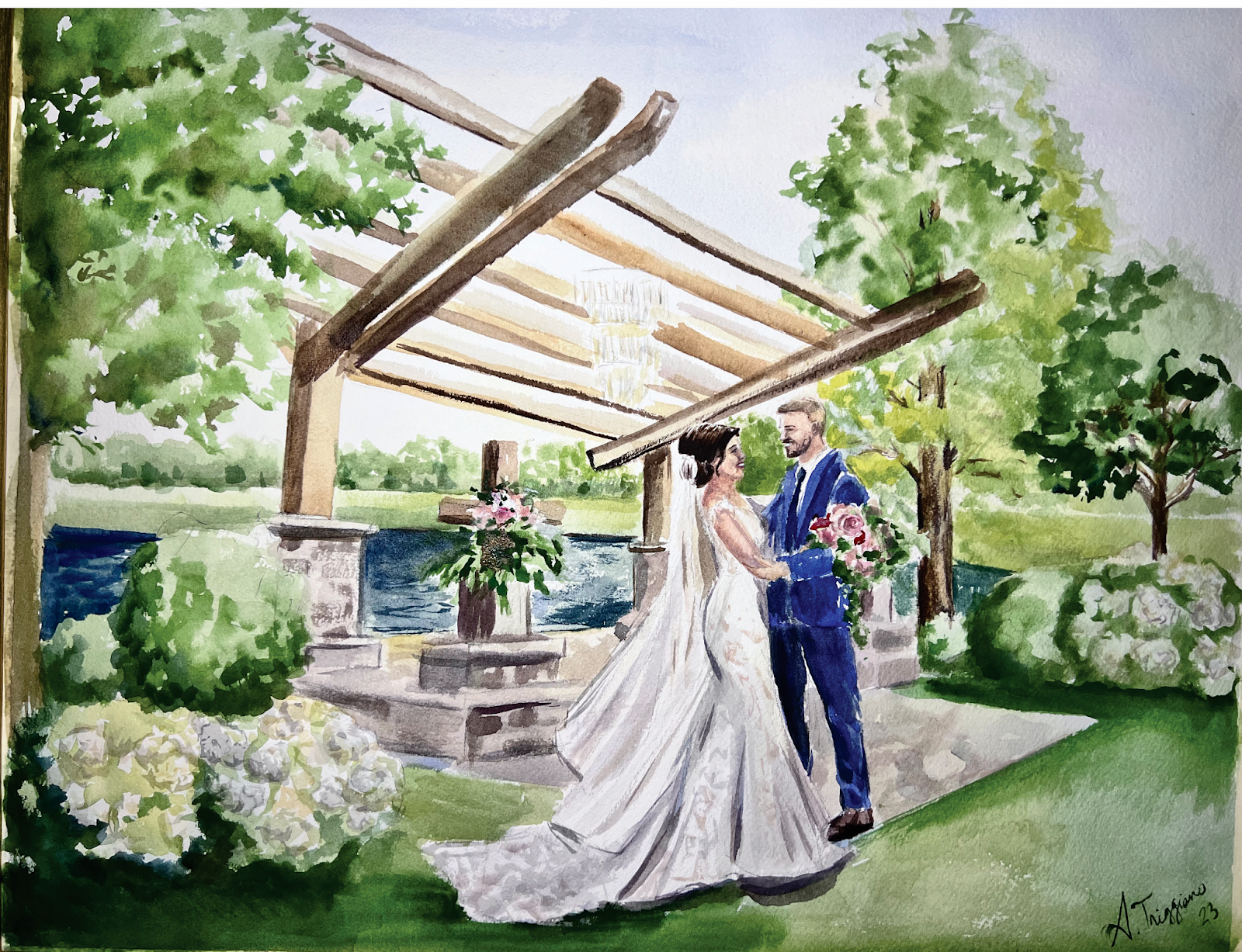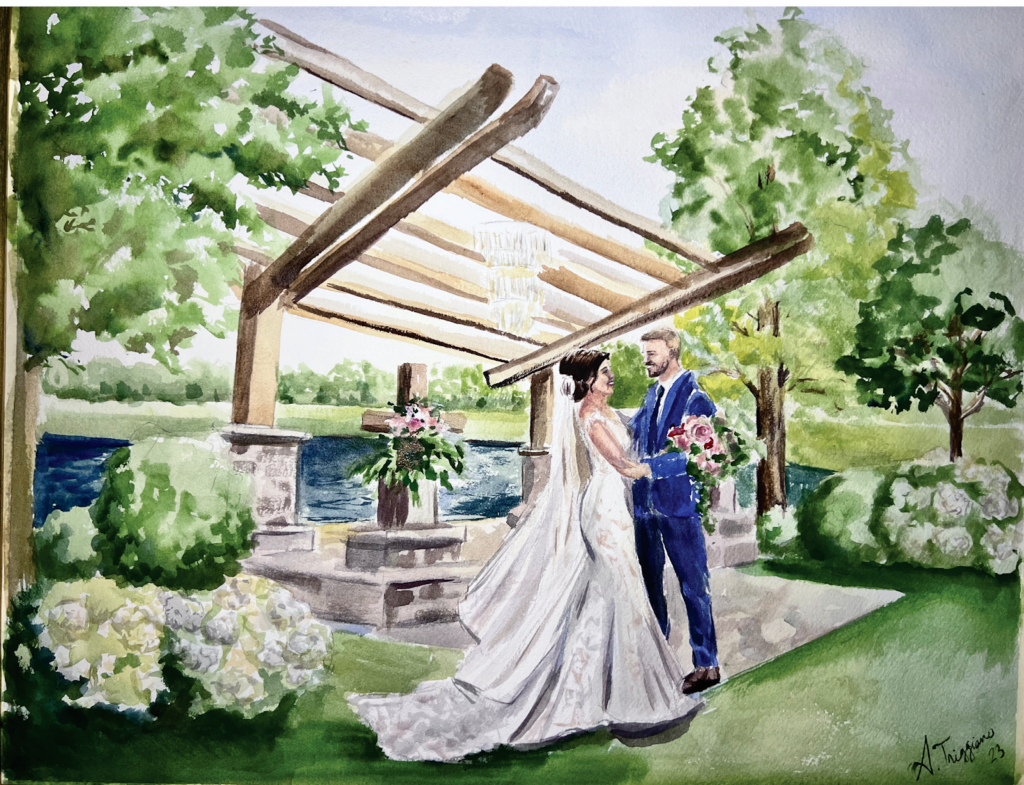 Want to capture a moment between just the two of you at some point during your wedding? Whether it's your first look or a moment when your photographer is capturing your couple's portraits, I can bring this moment to life with my paintbrush! This option truly focuses on you, the couple, and it doesn't get much more special and intimate than that! What I love about this option is that your guests likely may not have seen this moment in real-time, so what a surprise it will be for them to watch me paint it throughout the evening!
The First Dance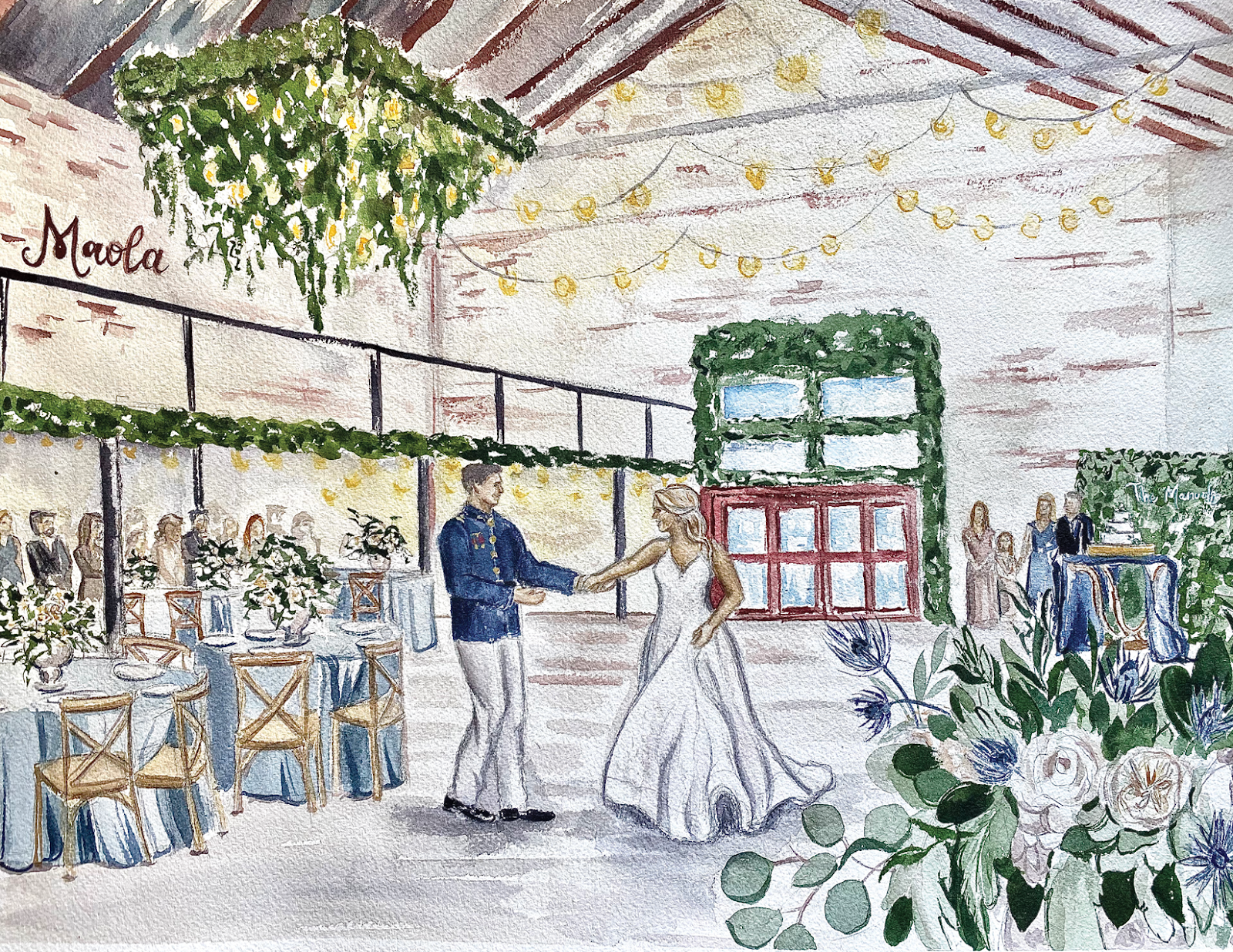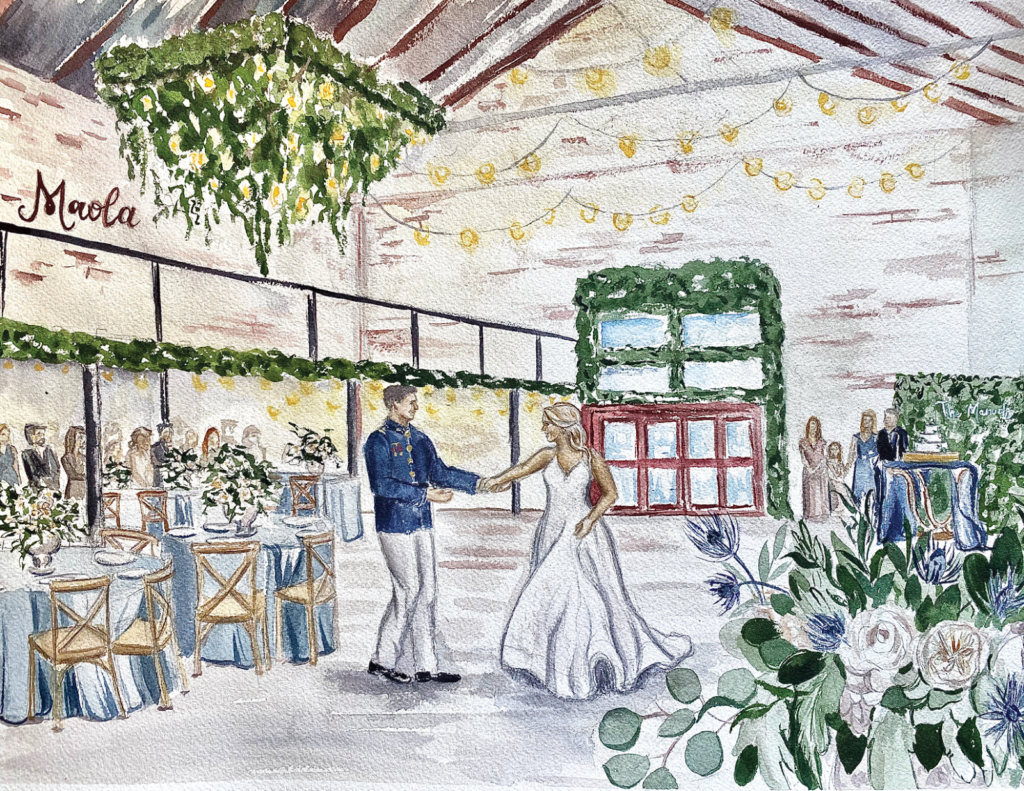 The first dance is a highlight of any wedding reception. It's a moment when you and your spouse take the spotlight, surrounded by the love and admiration of your guests. Having a live painter recreate this scene allows you to relive the tenderness and grace of your first dance as a married couple, forever preserved on canvas. I will initially work on getting the background painted while we wait for the moment to happen, and then during the dance, I take a video to reference as I continue painting the two of you throughout the night.
The First Kiss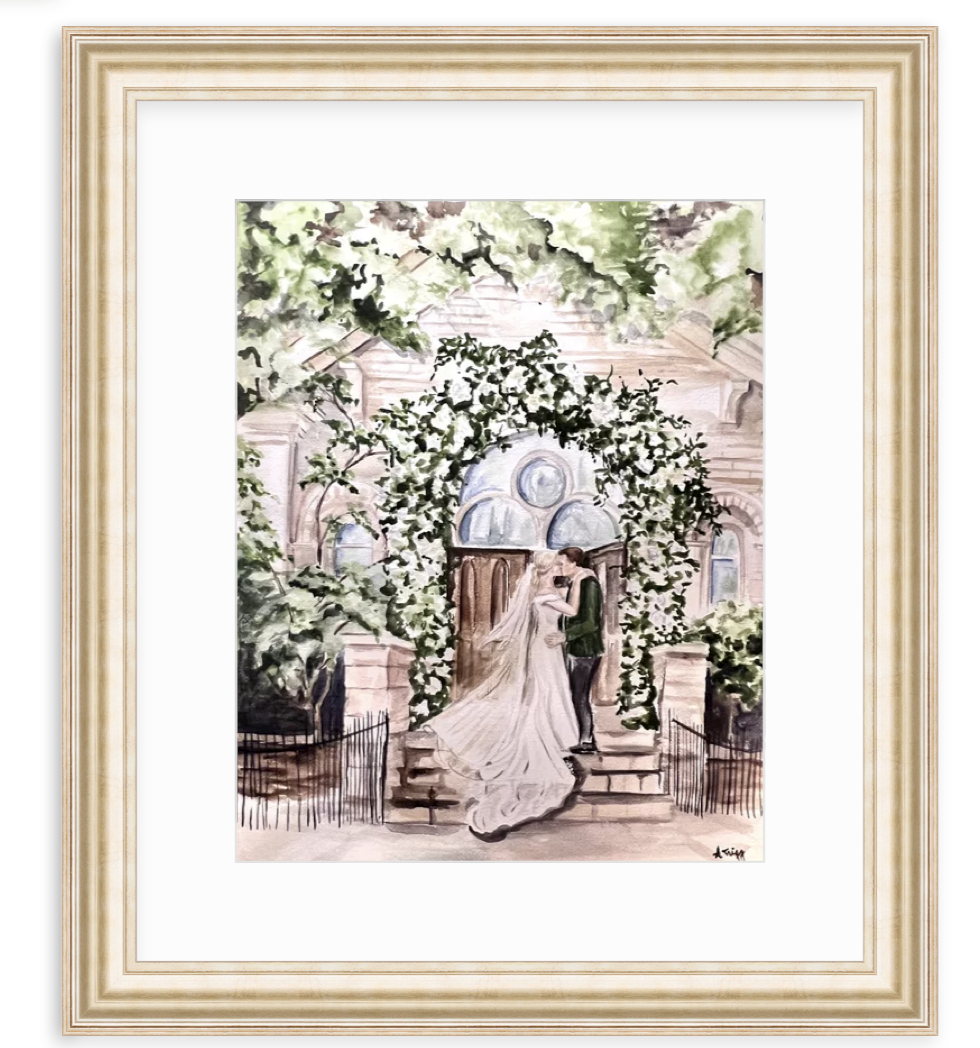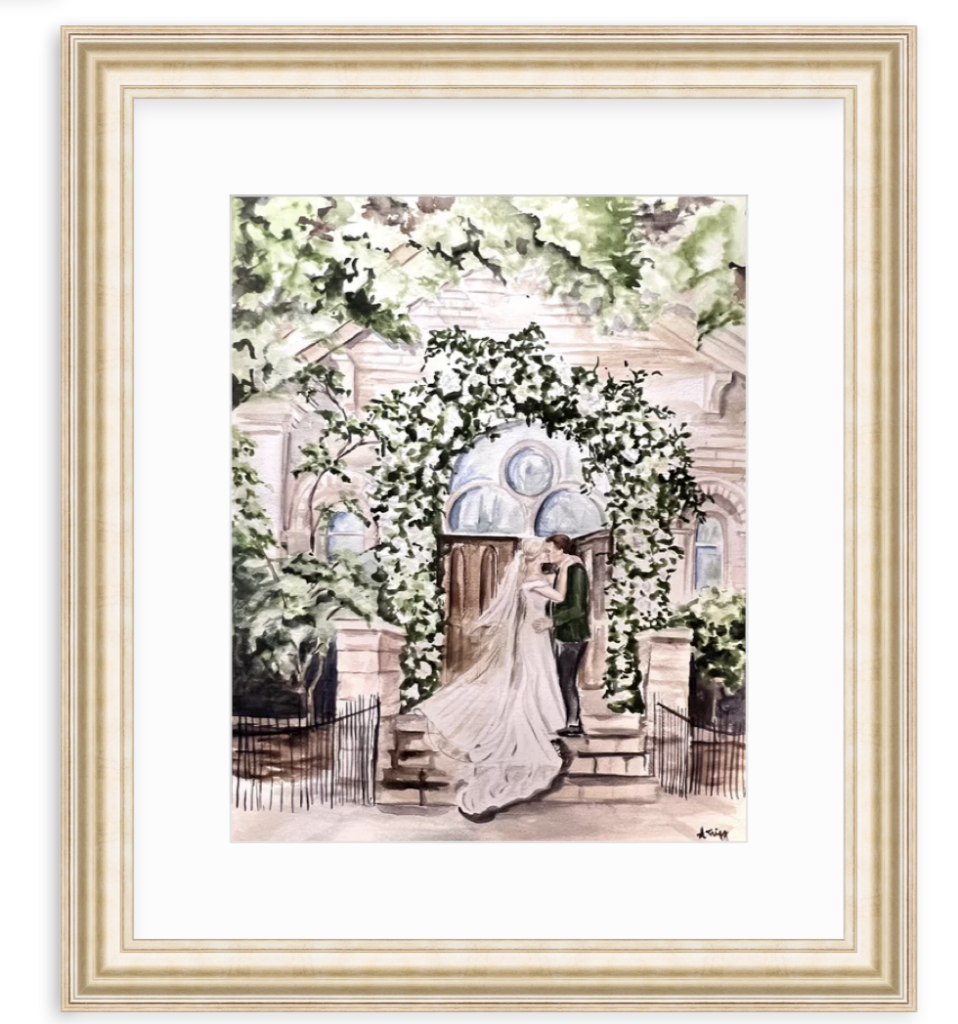 Your first kiss as newlyweds is one of the most magical moments of your wedding ceremony. It symbolizes the beginning of your lifelong journey together. In this painting, we can capture the love, excitement, and anticipation of this significant milestone, creating a beautiful piece of art that you'll treasure forever. This is an especially sweet moment to capture with pigment and paper, particularly when you have a beautiful backdrop surrounding the two of you!
The Cake Cutting
The cake cutting is not just about delicious desserts; it's a joyful, playful moment of celebration. If you have an exquisite cake or a stunning floral arrangement or backdrop, consider having it painted live. The resulting artwork will capture the laughter, shared glances, and happiness as you and your spouse cut the cake together.
As you can see, there are so many sweet moments during your day to choose from for a live painting. While photographs can capture things just as they are, a painting can bring together elements that might not otherwise exist at that very precise moment, weaving together the atmosphere to create a cohesive piece that represents it all. A live wedding painting is a unique and artistic way to make your wedding day even more special. It allows you to preserve the emotions and memories of this once-in-a-lifetime event in a truly personalized and meaningful way. If you're considering a live painting for your big day, please don't hesitate to reach out and learn more about my process and availability!