If you're looking for a unique way to customize your wedding invitations, consider using a watercolor painting of your wedding venue! This option is a great way to personalize any of our semi-custom invitation collections. This is especially true when used on an envelope liner, too. Ashley has an existing list of North Carolina wedding venues. However, the list doesn't stop there. There are a few other venues from the East to West Coast, and even to Italy! Additionally, if we've already painted your venue, we can reuse the existing watercolor illustration at no additional cost. If you'd like to commission a new wedding venue painting, we've got you! As a bonus, you'll get the original 8×10 painting as a special keepsake as well. How fun is that?!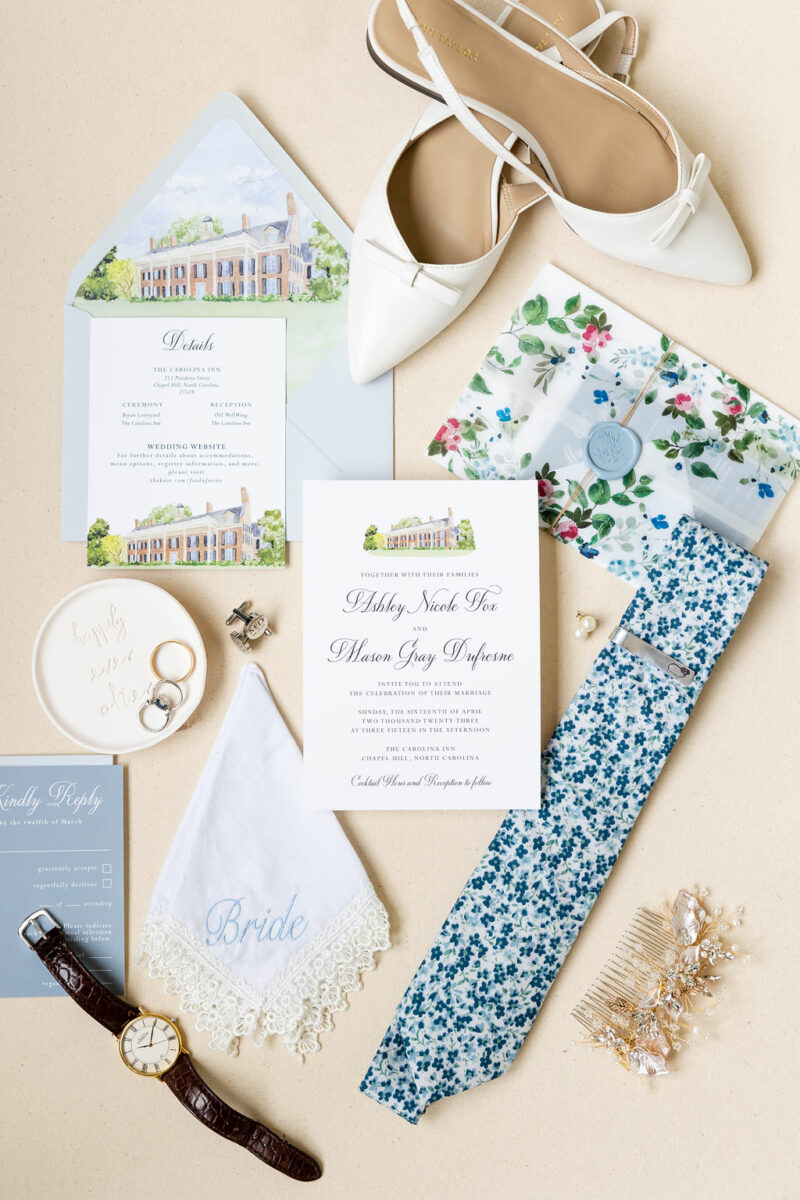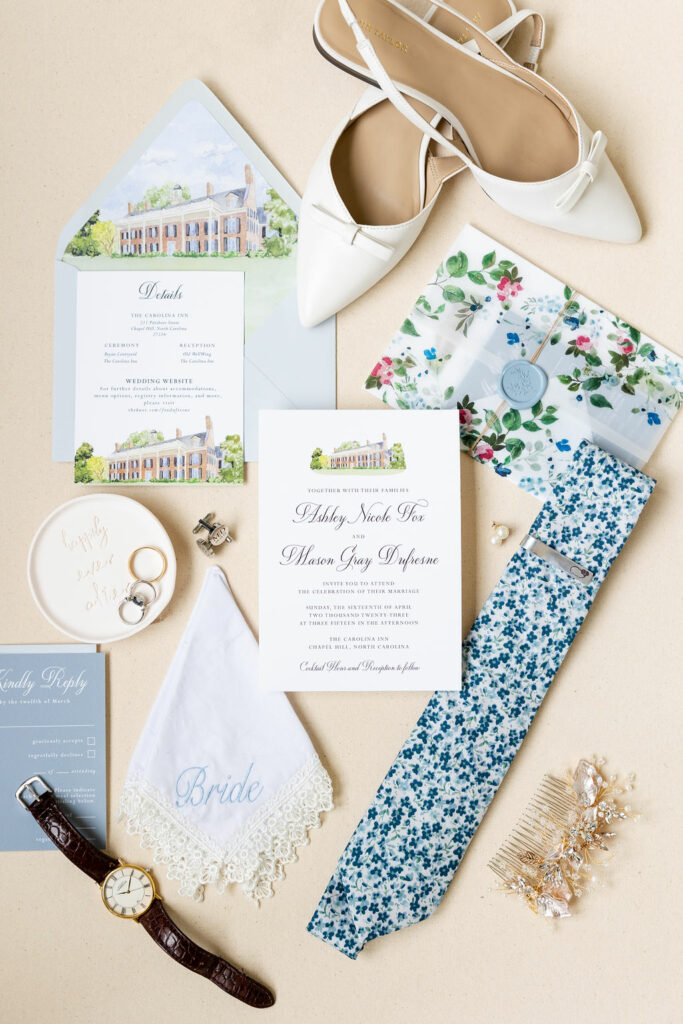 Utilizing Your Wedding Venue Painting Throughout Your Wedding Day
Using a wedding venue painting on your invitations is like a sneak peek for your guests. It's a fun way to give guests a foreshadowing of how beautiful your wedding will be. The painting can be the highlight of the invitation suite and printed on the main invitation. In addition to this you can also use it on the ceremony program, save the date, or even on your reception stationery!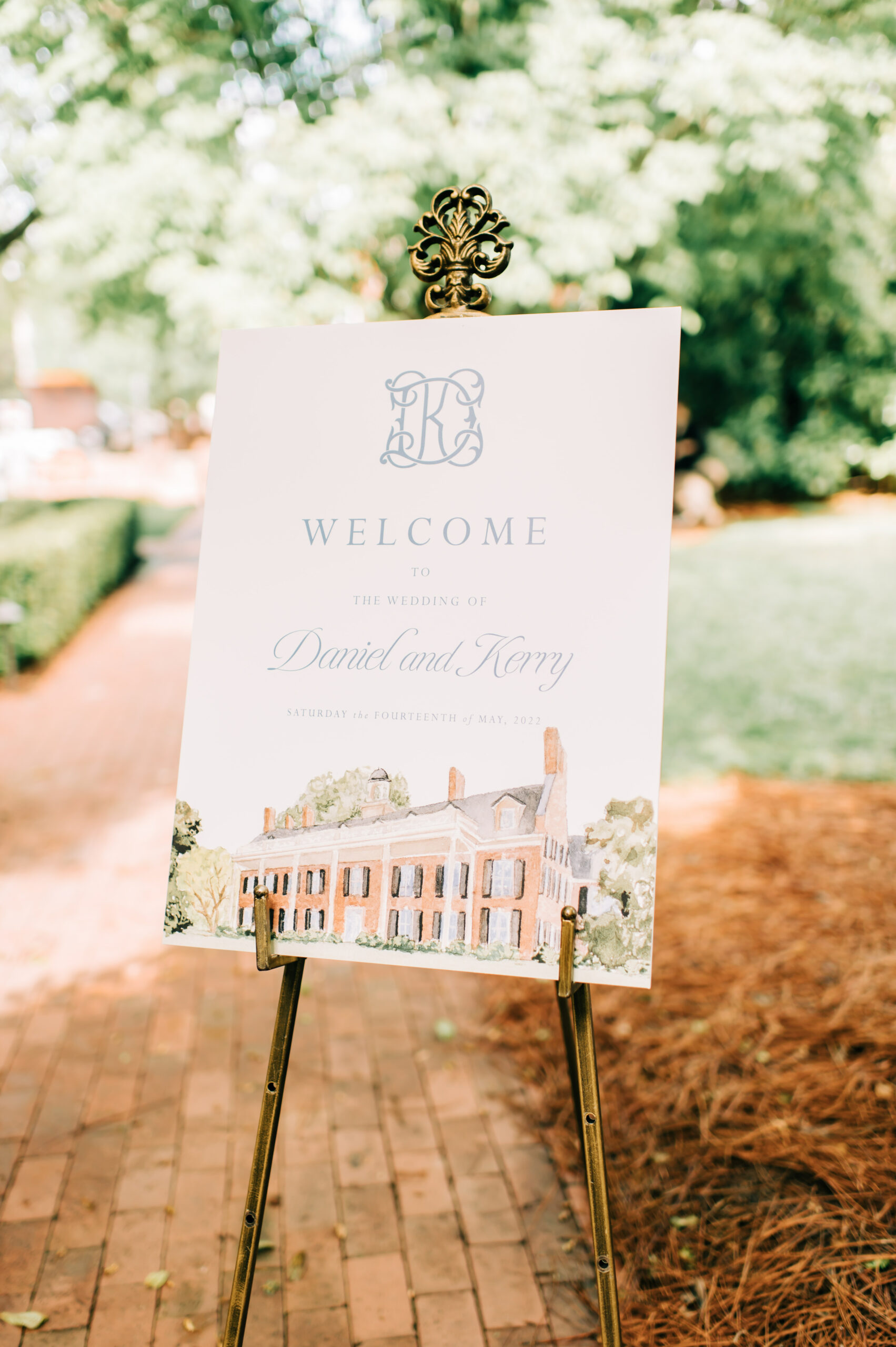 These custom illustrations are meant to capture the beauty and aesthetic of your unique wedding location. Whether you're getting married at a historic chapel, a modern barn, a private family estate or any type of venue in between, we'd love the chance to make it shine in your paper goods.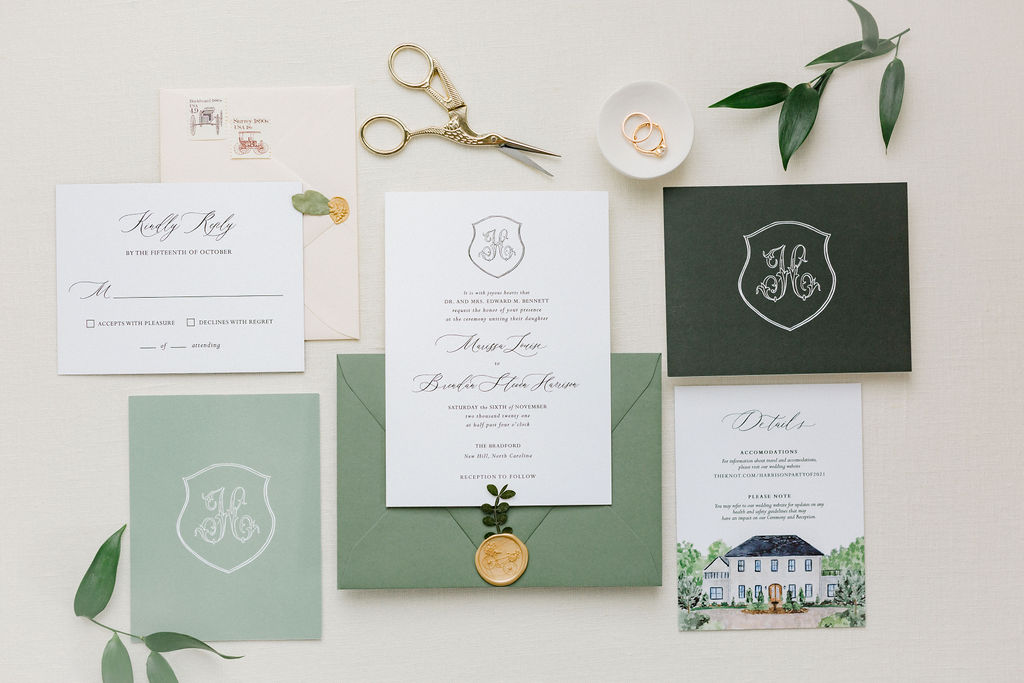 Destination wedding? No problem! Using a watercolor painting of your location will leave guests delighted and will make for a special keepsake and souvenir. This Highlands NC wedding invitation suite featured the beautiful mountains of North Carolina and Old Edwards Inn. Naturally, this was stunning for a holiday winter wedding.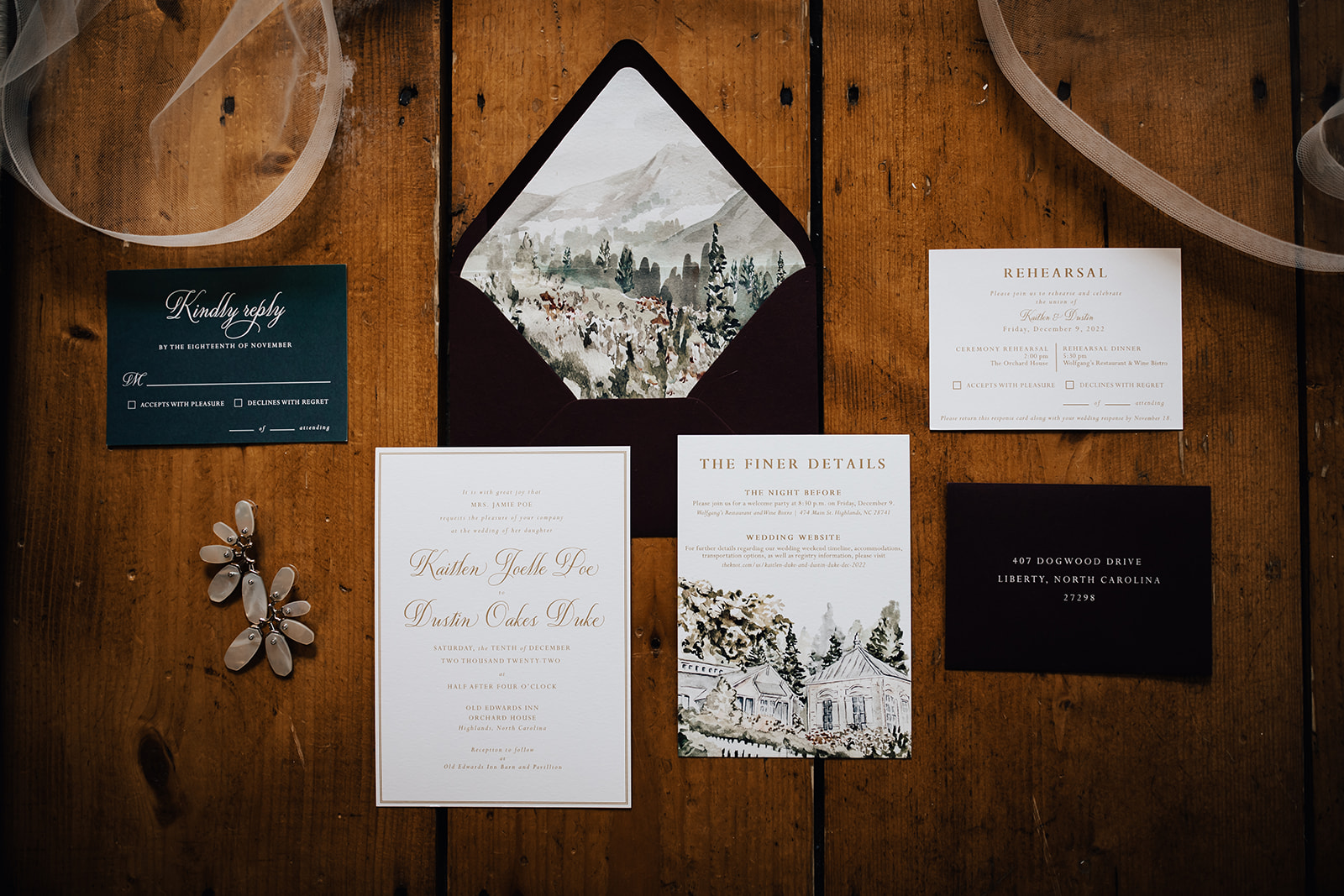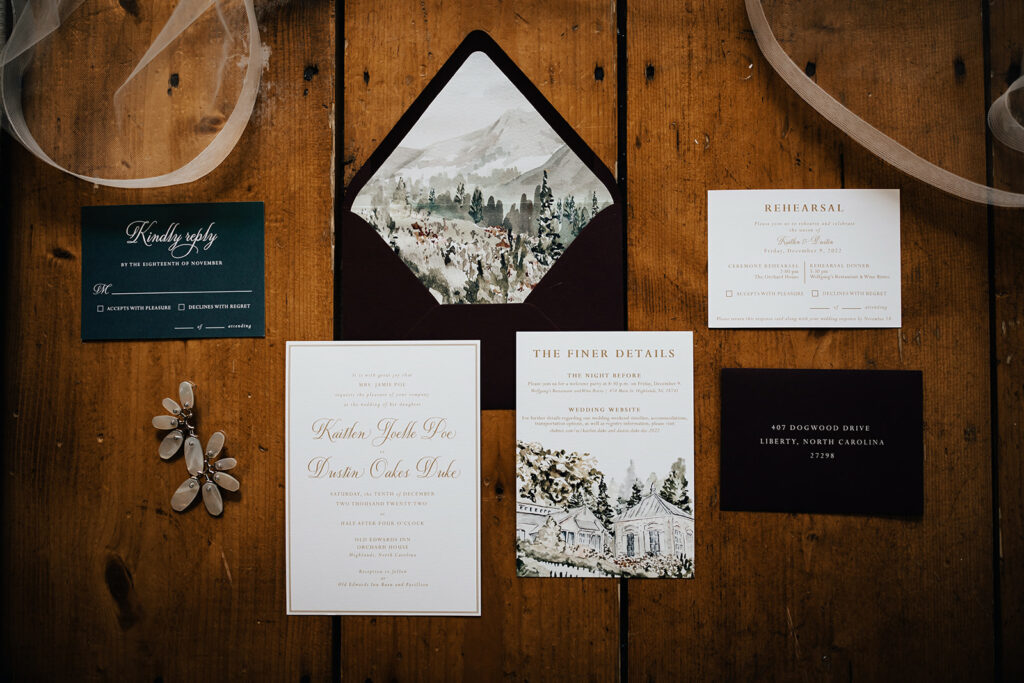 If you're still searching for the perfect wedding invitation suite, fear not. We've got you covered with a variety of styles in the semi-custom collections! We can personalize any design to fit your wedding style and include a wedding venue painting. You can customize the colors, font, and paper and envelope choices. For example, check out how a recent bride personalized her suite for her Barn of Chapel Hill wedding!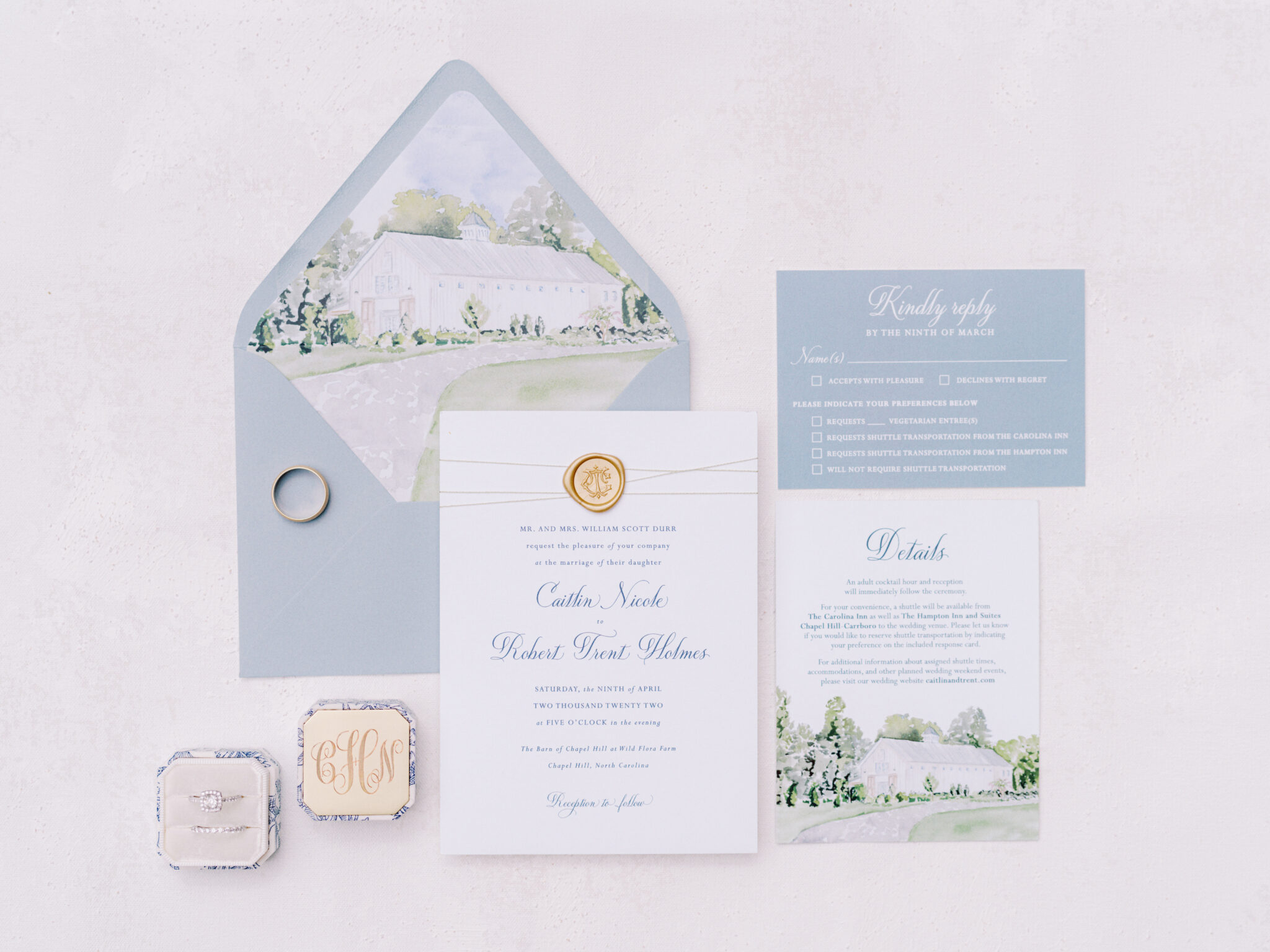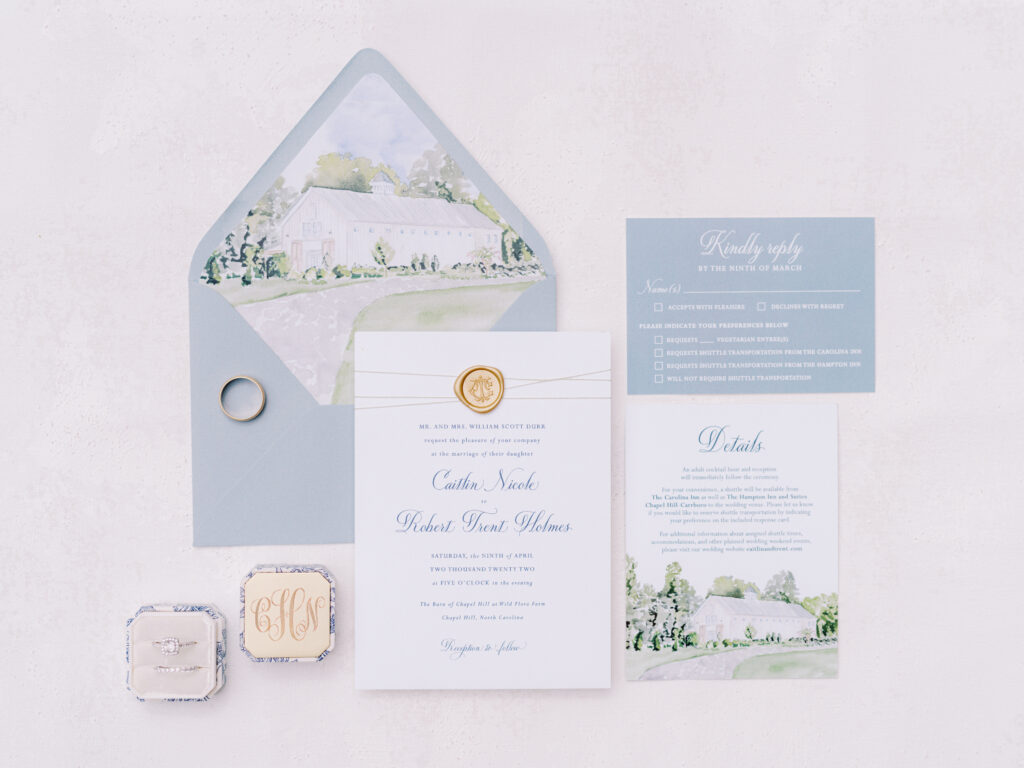 Wedding Day Details Aside From the Invitation Suite
Let's not forget all the fun day-of details that can feature your wedding venue painting! We've seen clients use their art on guest books, welcome signs, dinner menus, koozies, and so much more. The sky is the limit!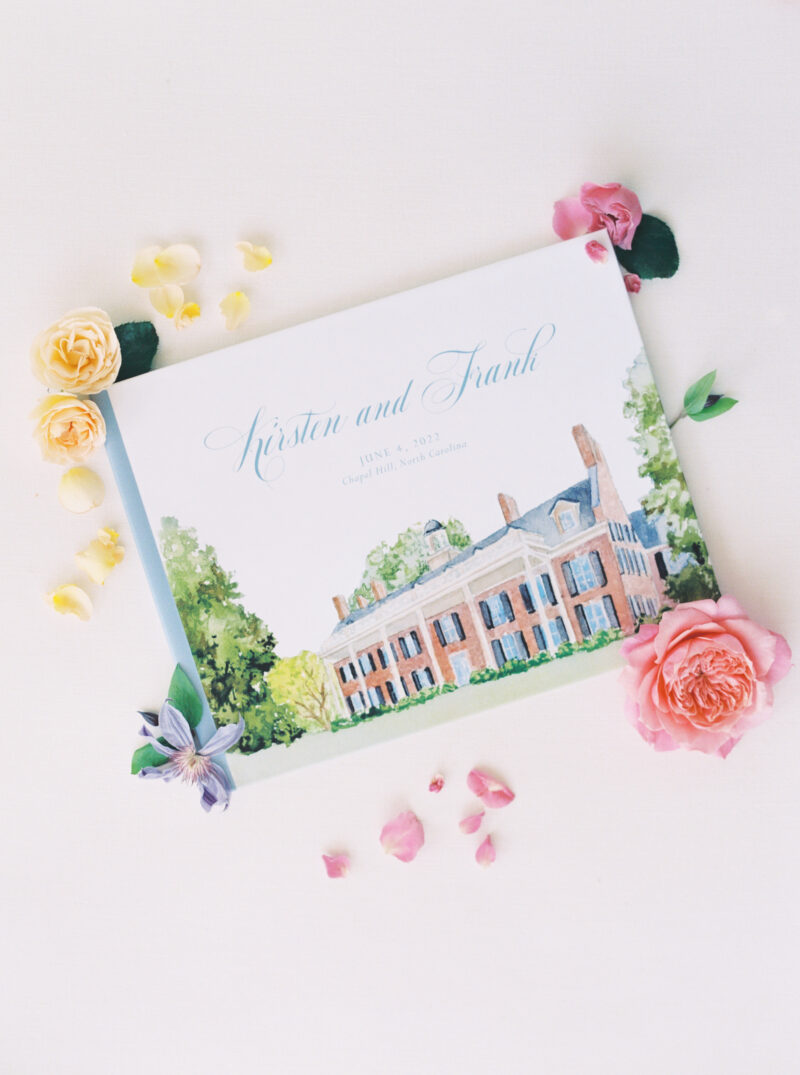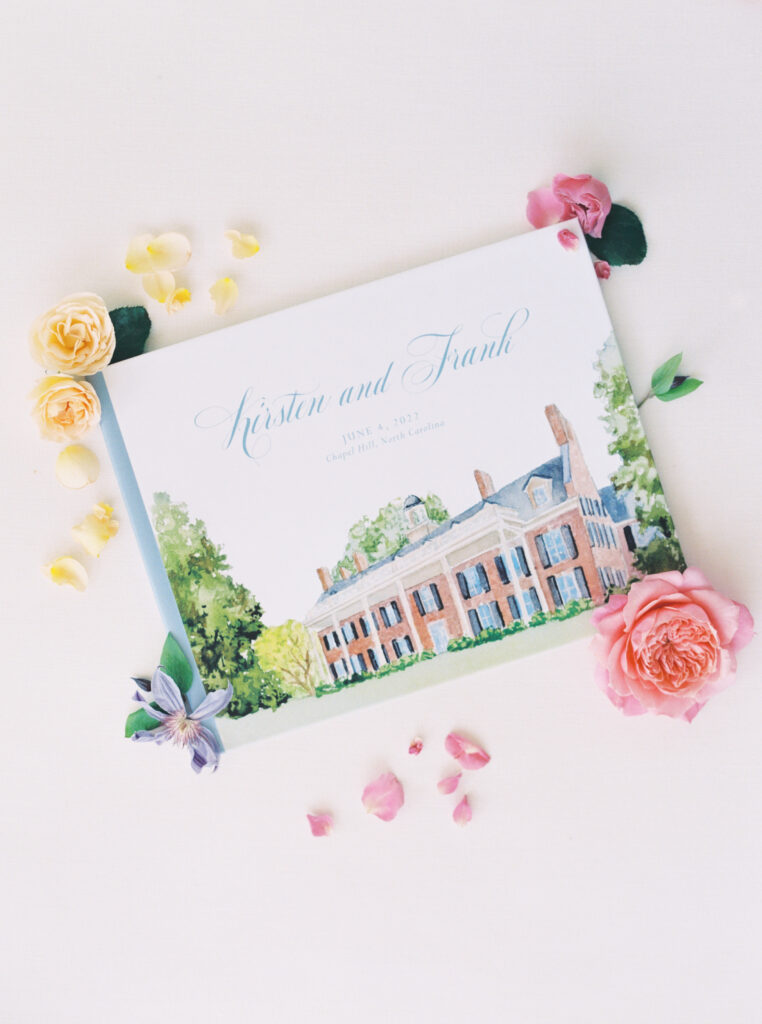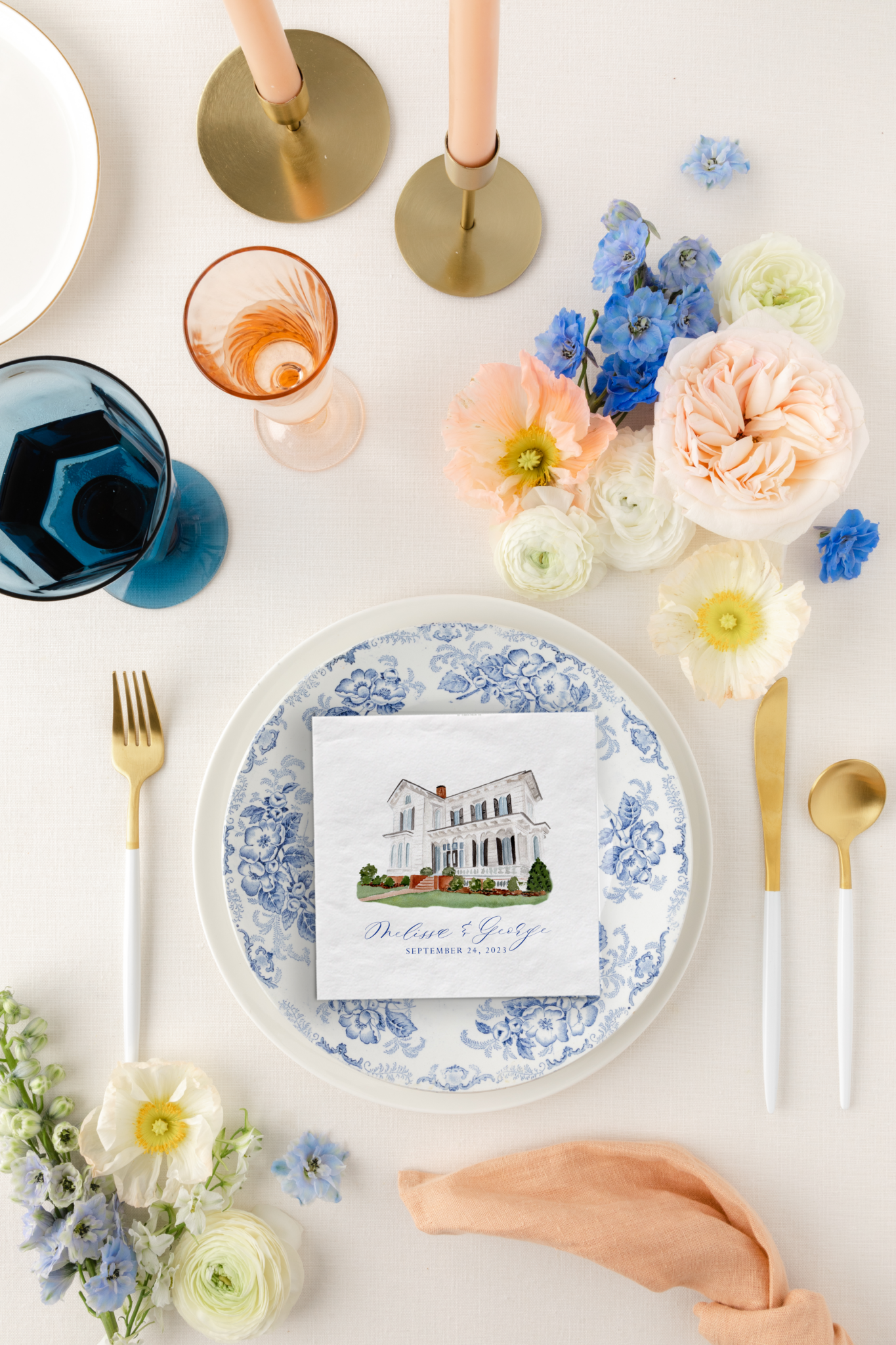 So if you're hoping to customize your wedding invitations with a watercolor wedding venue painting, we're here for you. We've created several designs that will truly capture the essences of your big day. Be sure to take a look at the wedding collection shop and pick the semi-custom suite of your dreams! Lastly, don't forget, if you're looking to take the customization a step further and personalize even more of the design choices (from handpainted florals and custom patterns, to maps and personalized full wedding crests) reach out about Custom Stationery, too! The studio takes a very limited number of fully custom stationery each year, and we'd love to hear from you. Ultimately, we want your wedding stationery to reflect your style and love story!