Sydney and Hunter's wedding at The Meadows in Raleigh, NC was such an extraordinary celebration of genuine love and beauty. As a live wedding painter specializing in watercolor and acrylic painting, I had the privilege of capturing the magical moment of their vow exchange in a unique and artistic way.
The vow exchange took place in front of the stunning main estate house on the grounds of The Meadows. Sydney and Hunter envisioned a live wedding painting that would depict their heartfelt "I do" moment. Not only was I inspired by the bride's bouquet, but by the overall floral wedding palette. I infused these hues into the painting in order to create a true reflection of their wedding day.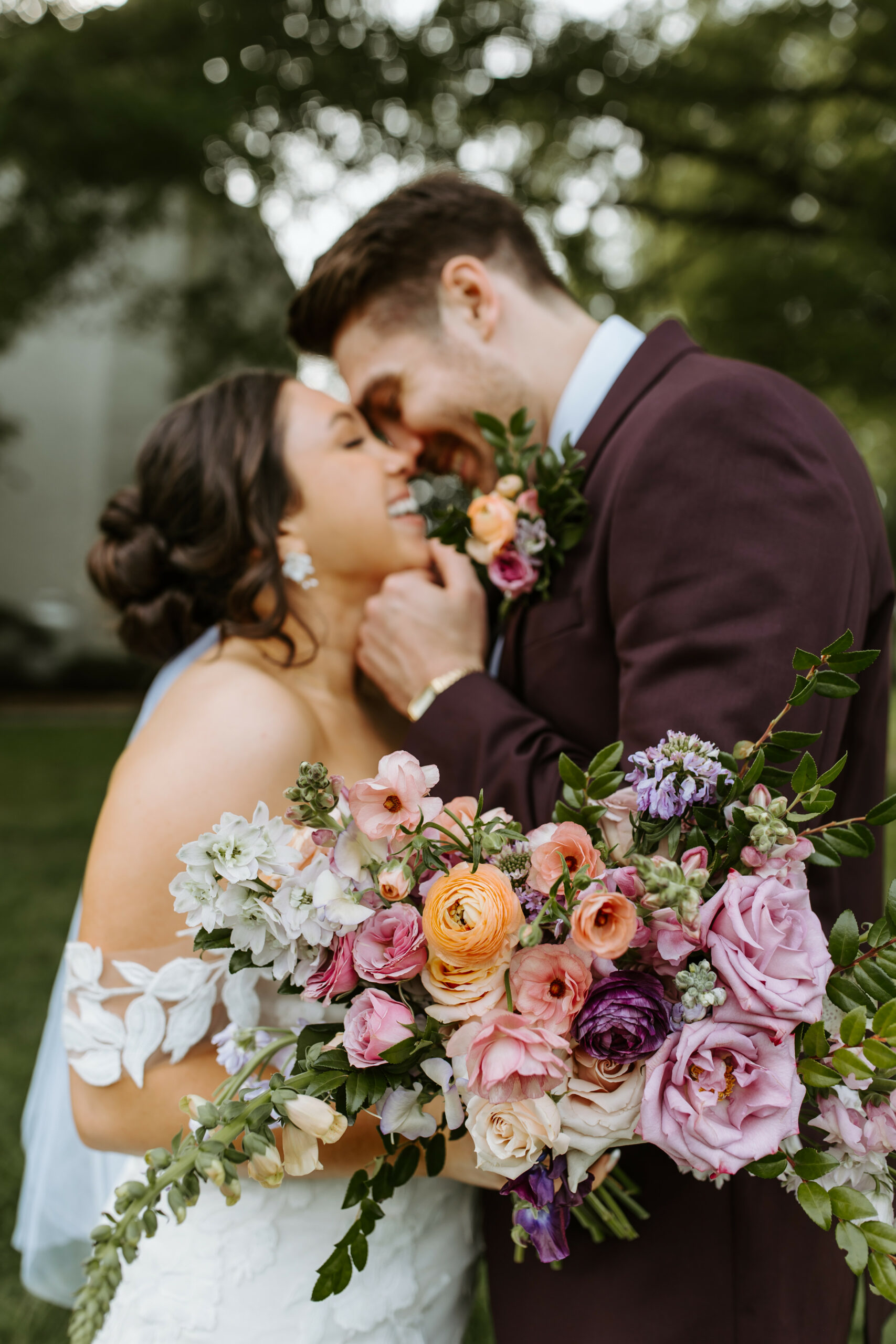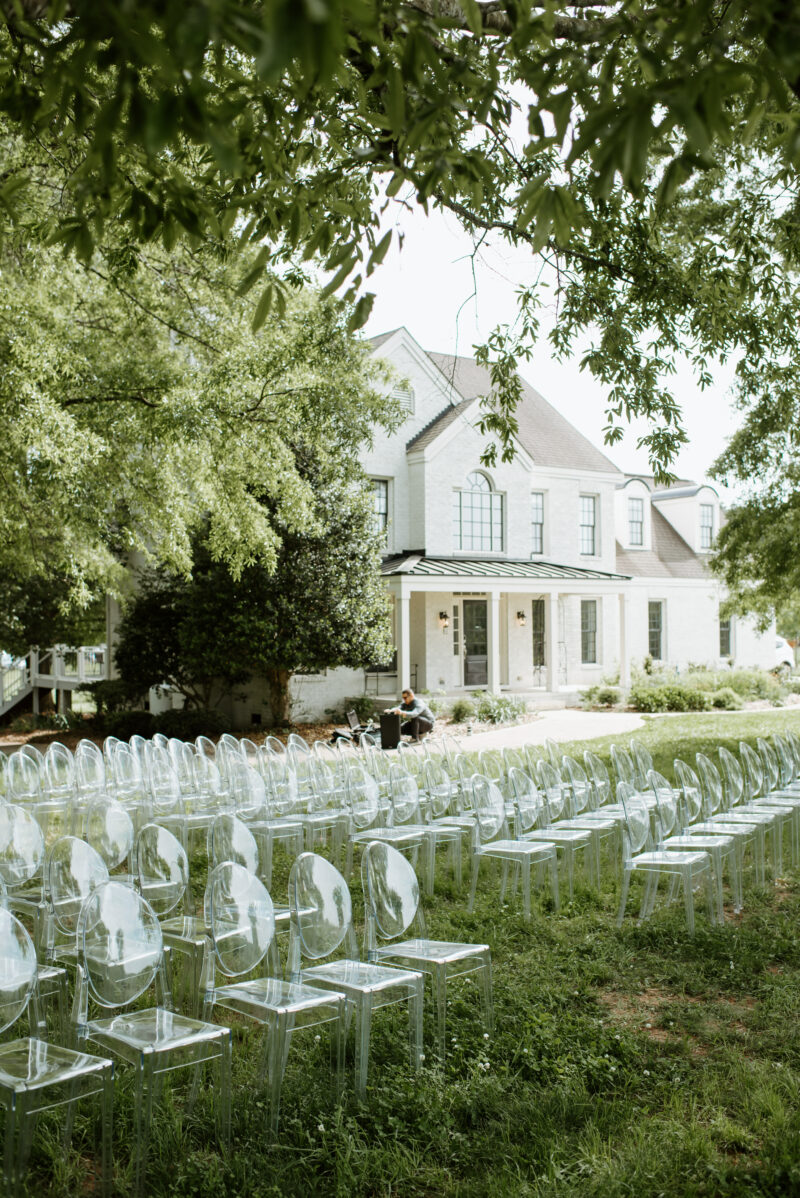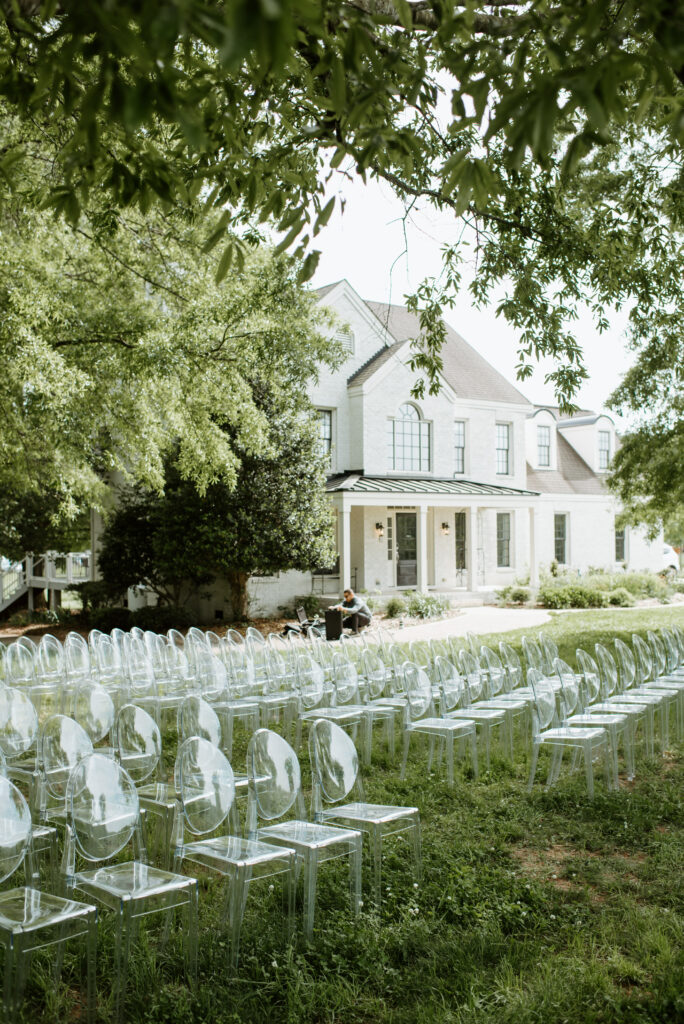 To make their painting even more personal and sentimental, I added Sydney and Hunter's two adorable puppies into the scene. Adding in these adorable furry friends added a unique touch of joy and whimsy. Additionally, it captured the essence of the couple's authentic love for their sweet pets!
After setting up my easel outside of the dinner area in the pavilion, I began painting during the cocktail hour. Throughout the remainder of the evening, guests stopped by to take a look at the evolving artwork. Many expressed awe and curiosity while watching it come to life one paintbrush stroke at a time. The interactive aspect of live wedding painting always adds a fun extra layer of entertainment and conversation for your guests. I believe this truly makes your wedding a memorable experience for everyone in attendance. Getting to know my couple's friends and family adds such a personalized touch to their painting, too, because I get even more of a sense of who they are and how much they mean to them!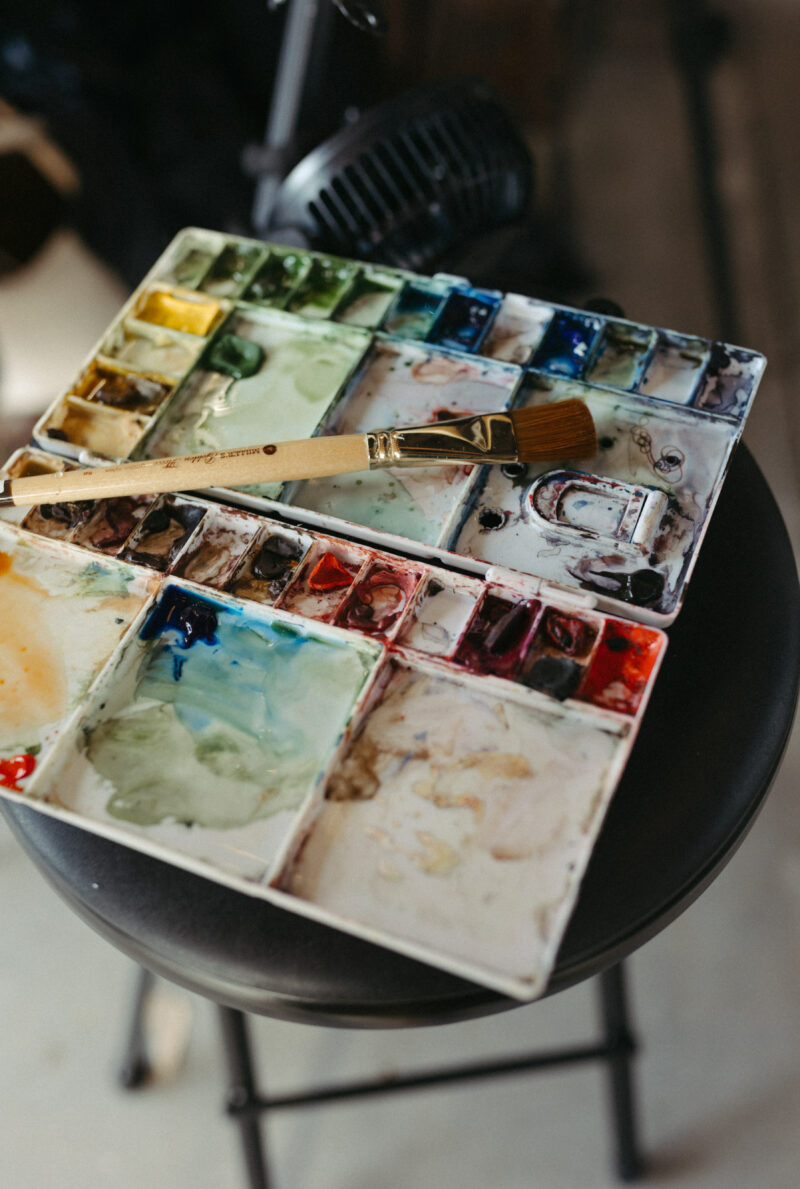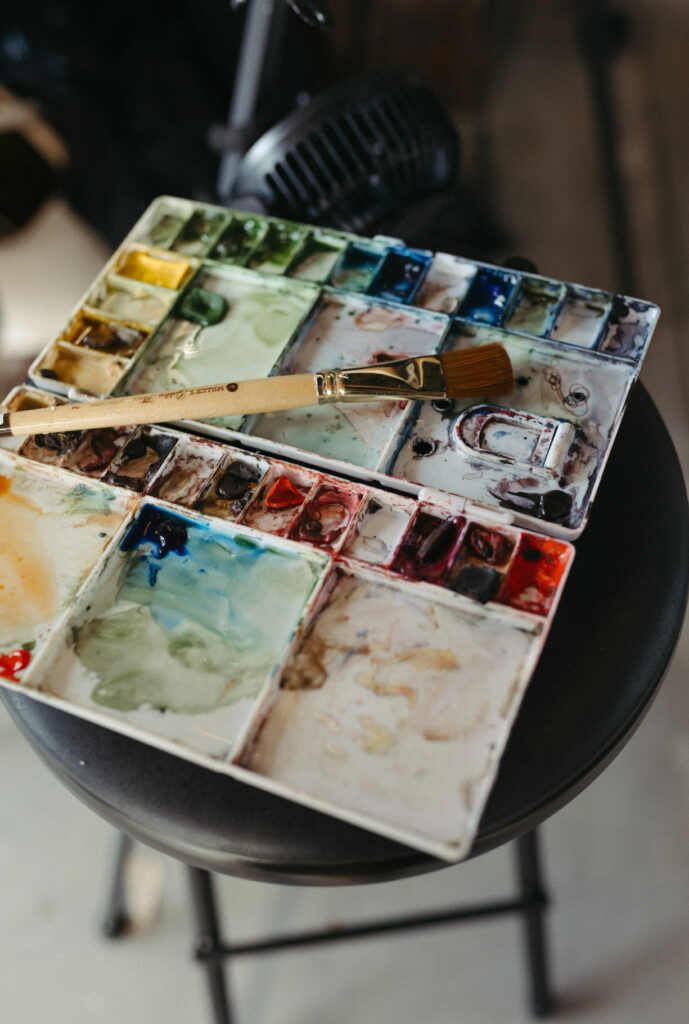 After the bride and groom cut the cake, we had the "big reveal" and that was such a fun moment. Seeing their reaction to how I transformed a blank canvas was such a gift! They were thrilled with how their celebration of love was depicted in an artistic way.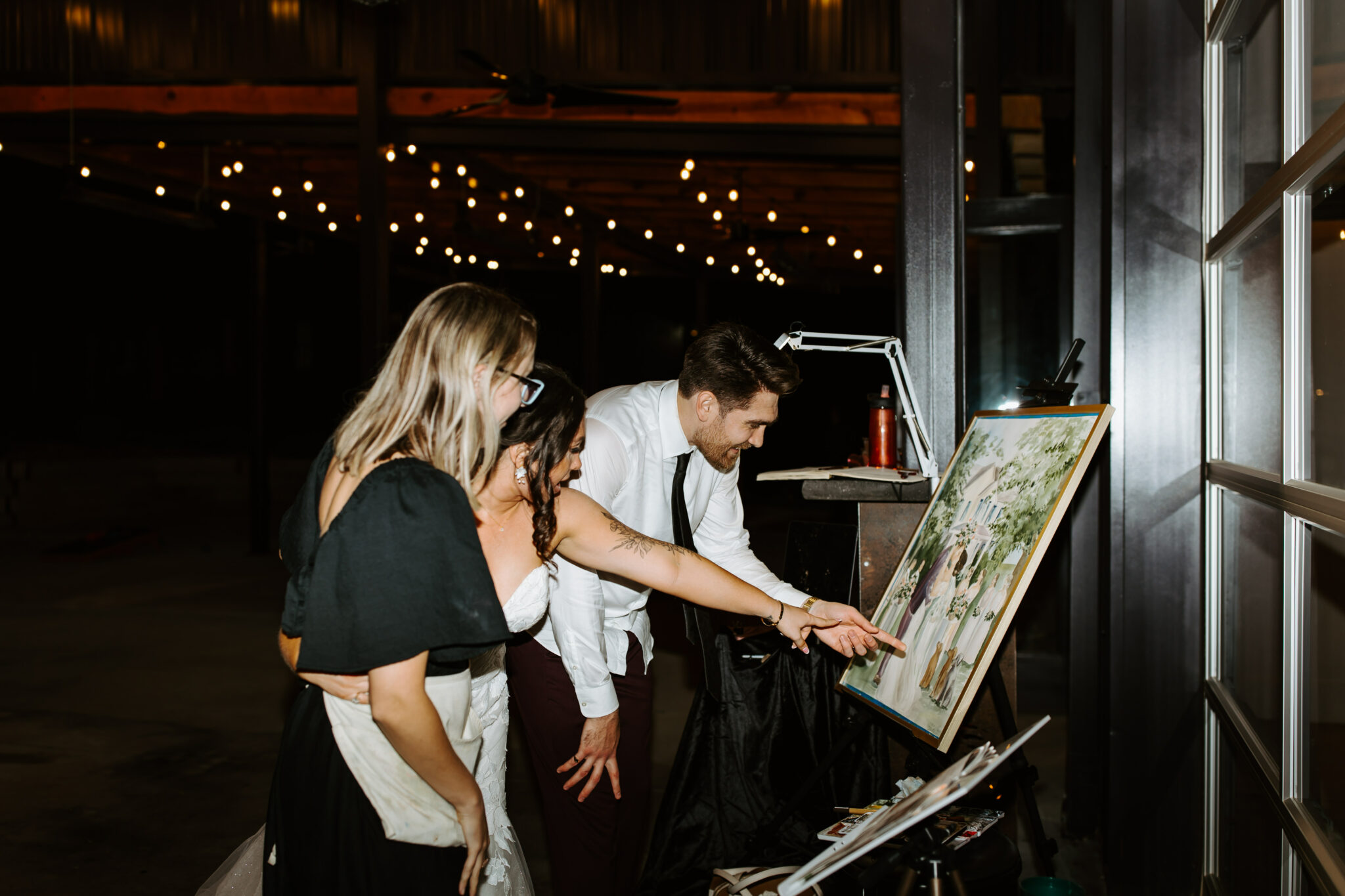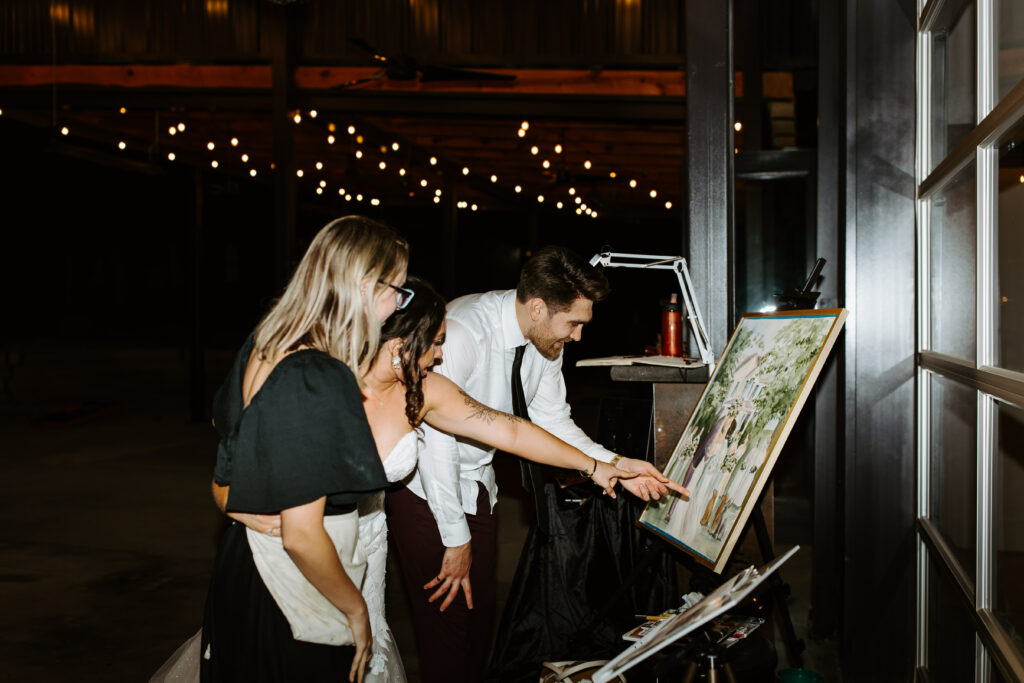 After the wedding, with the help of a good photo and Photoshop, I turned the painting into something more. I transformed the completed painting into personalized thank-you cards that Sydney and Hunter could send to their cherished guests. These unique cards featured the artistic depiction of their wedding day and served as a heartfelt expression of gratitude while simultaneously providing a lasting keepsake for recipients to cherish. As a live wedding painter, I strive to capture the visuals, but also the emotions and atmosphere of the wedding. Sydney and Hunter's wedding at The Meadows was a perfect example of this. It was a celebration full of love, genuine moments, and fun-filled wedding party interactions!
If you're looking for a live wedding painter to immortalize your special day, look no further. As a an artist who specializes in watercolor and acrylic painting, I have the expertise and passion to bring your wedding memories to life on canvas. Contact me to discuss how we can make your wedding an event to remember!