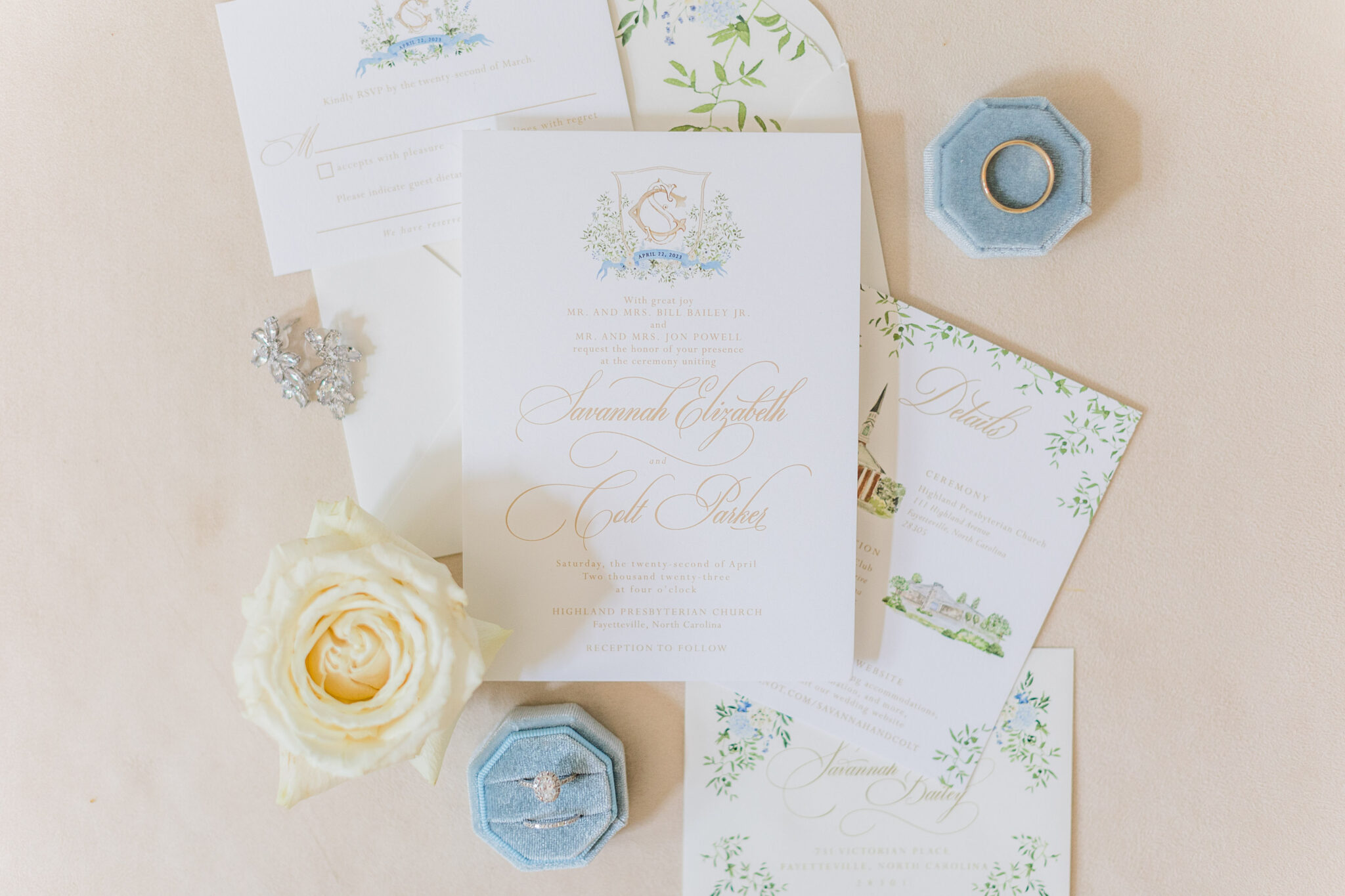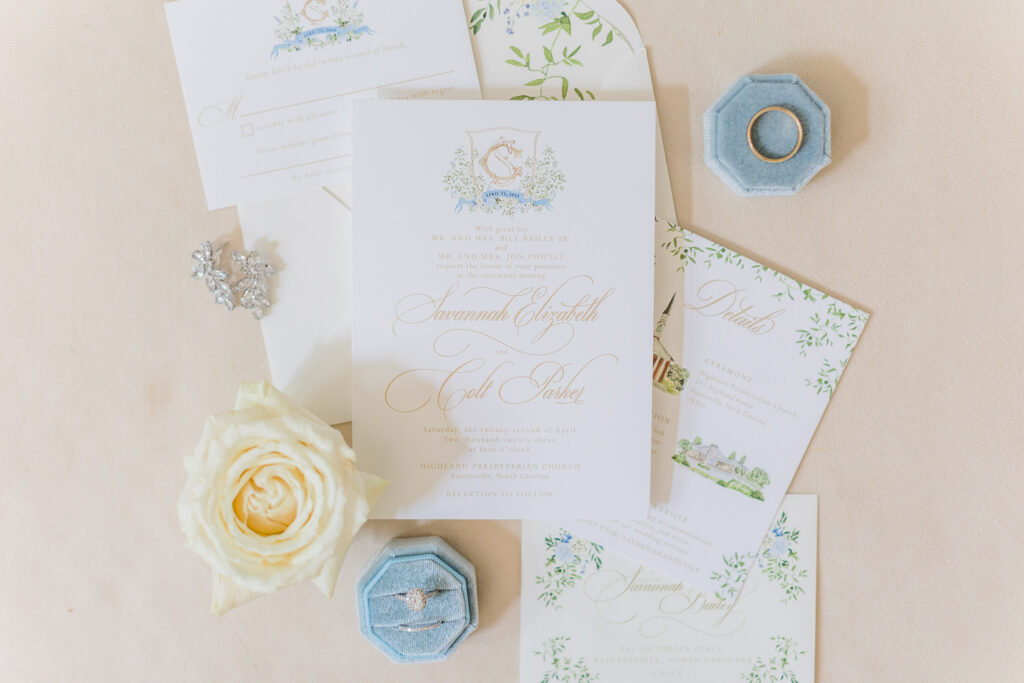 It brings me so much joy to create wedding stationery that reflects the unique love stories of each couple I have the chance to work with. Today, I'm so excited to share the behind-the-scenes peek of Savannah and Colt's watercolor wedding crest and stationery. It was a delightful blend of elegance and sweet personal touches. So read on as we take you through the creative journey of their watercolor wedding crest, showcasing the beauty of their wedding palette featuring blues, cream, and gold, along with the perfect balance of greenery.
Unveiling the Watercolor Wedding Crest
Without a doubt, Savannah and Colt's love story was truly special. From the start, we wanted to create a wedding crest that captured the essence of their bond. The centerpiece of their stationery was a handpainted version of a Shuler Studio antique chic duogram, artfully intertwining their initials "C" and "S." This custom handpainted duogram became the emblem of their wedding day, mirroring their strong bond and balanced partnership.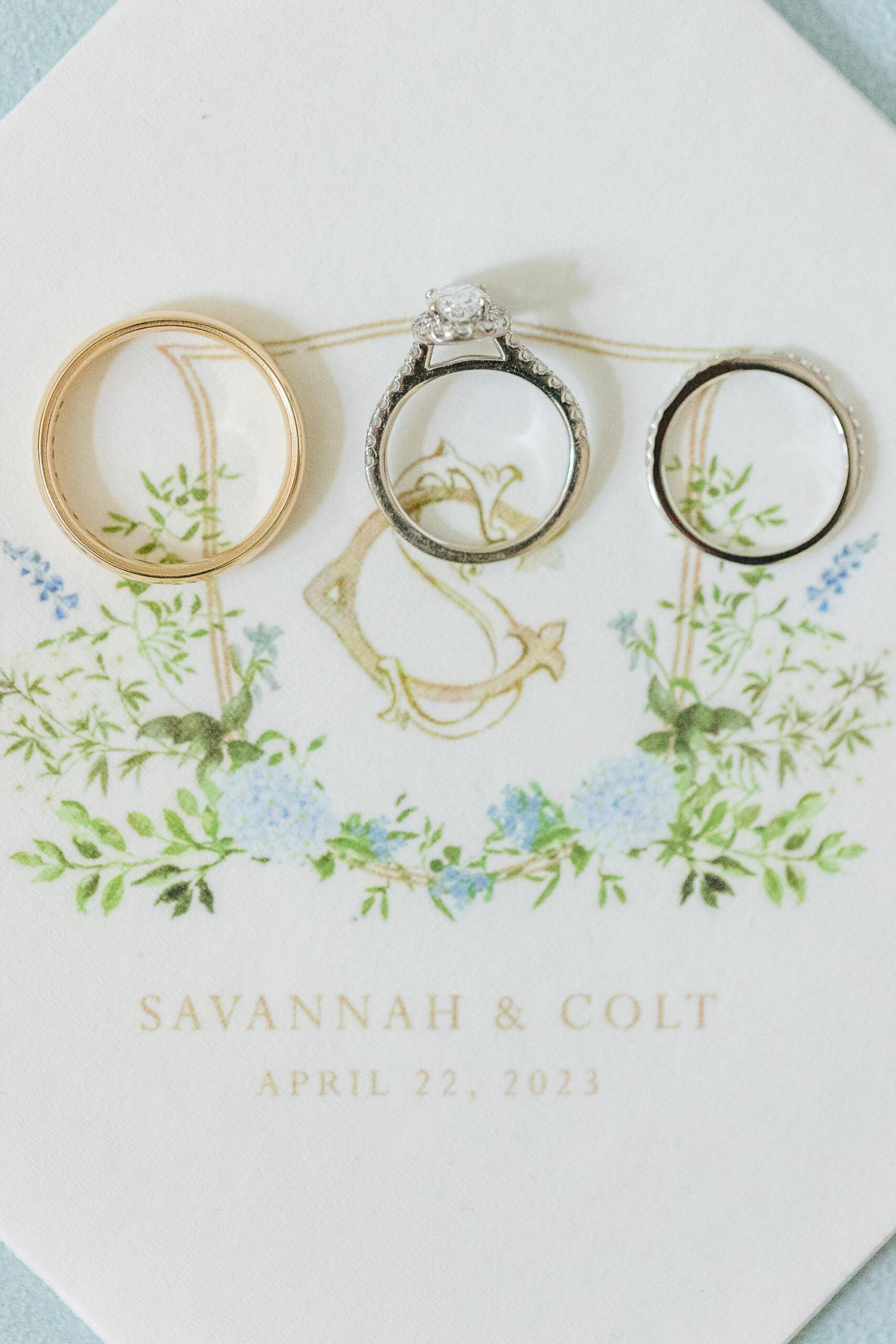 Versatility in Design
To ensure their wedding crest graced a variety of stationery pieces, we created a few variations. For their frosted cups and cocktail napkins, we showcased the full crest in vivid colors. This made a striking statement their guests loved at the bar. On other items such as her bridal bouquet wrap, programs, and menus, a simpler letter-only version of the crest added elegance and sophistication. This thoughtful versatility ensured that every element of their stationery perfectly reflected their love.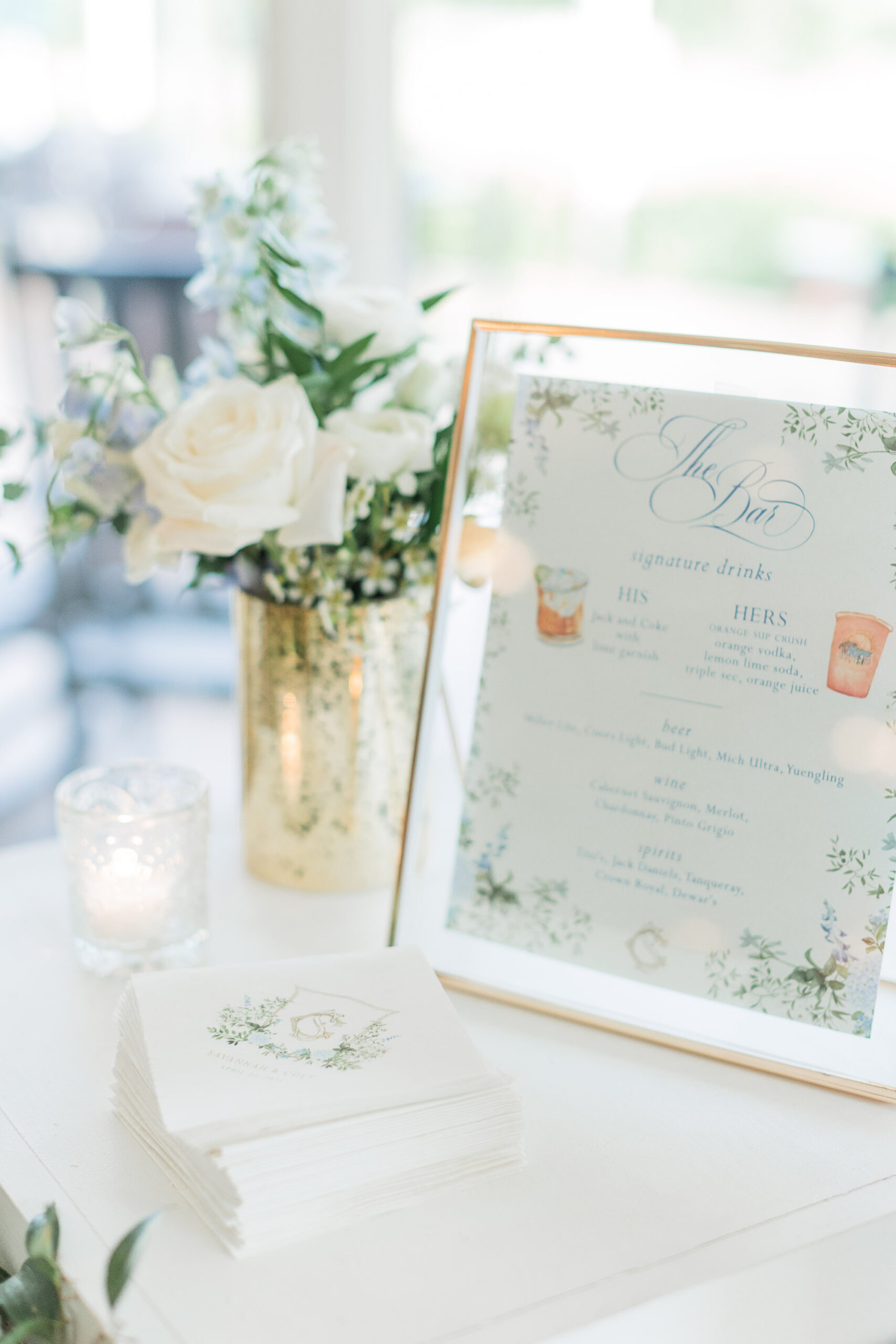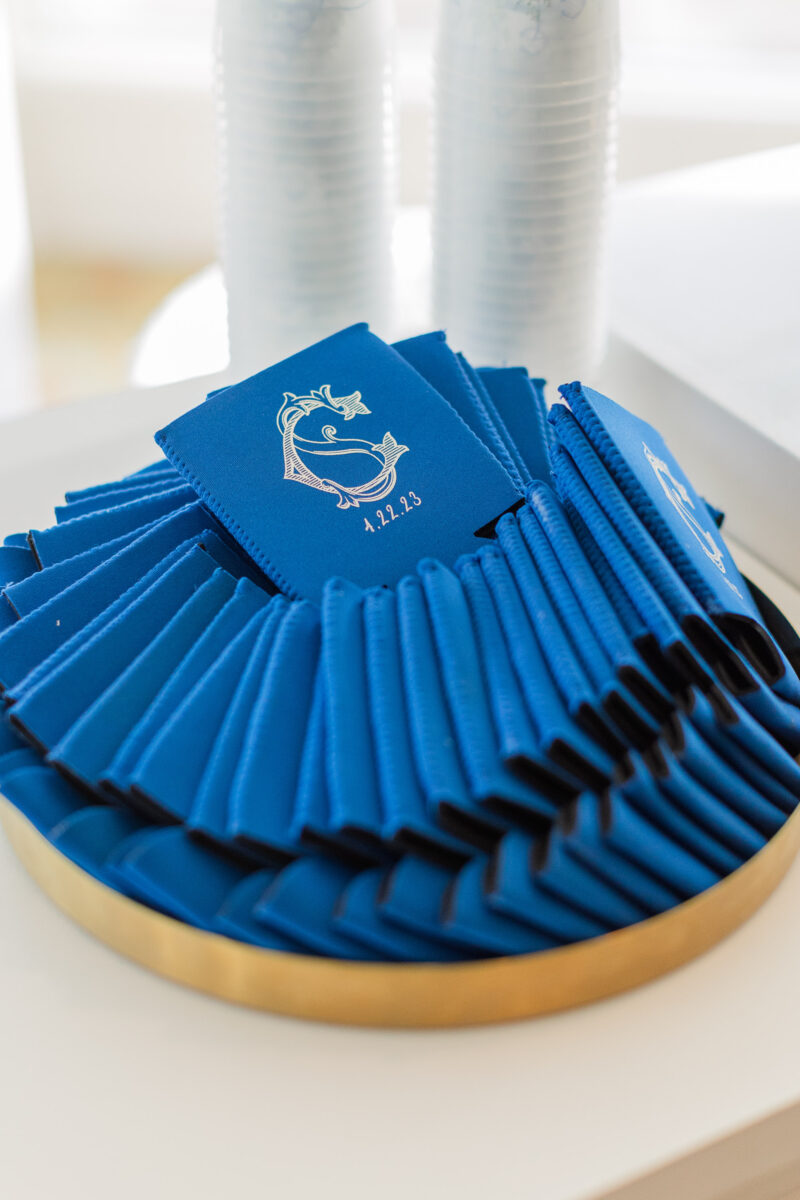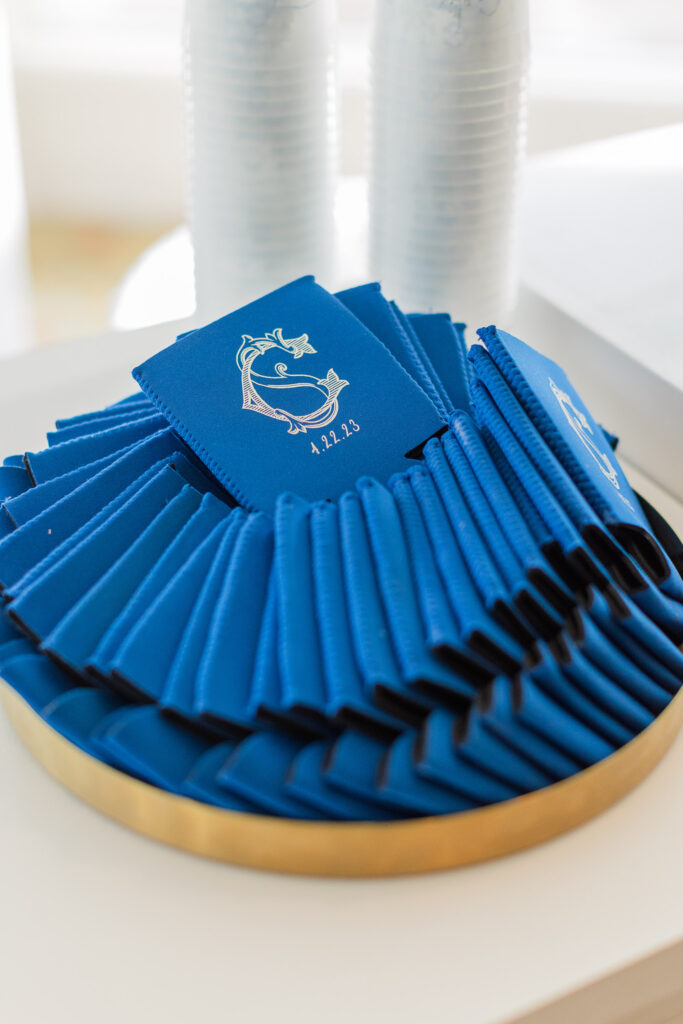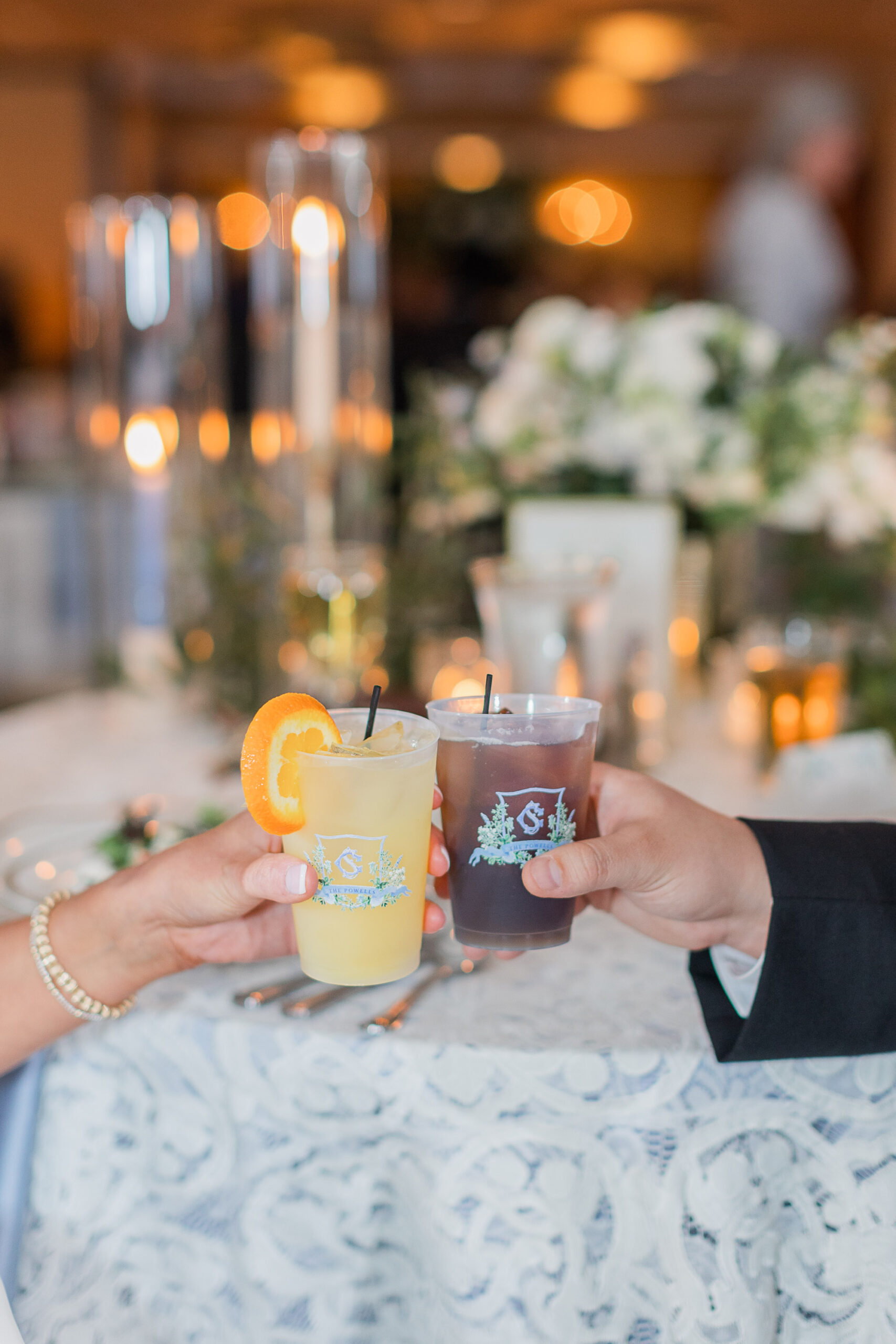 Greenery Adorned Elegance
You'll notice we added a touch of organic beauty to their wedding invitation suite. We drew inspiration from the couple's appreciation of nature along with their vision of ruscus in the day-of florals. The envelope liner featured delicate greenery adorned edges, setting the tone for an enchanting and natural feel. This motif was gracefully carried through to their table numbers and signage, seamlessly connecting their wedding décor with their stationery. Having a cohesive wedding "brand" is a great way to keep a consistent feeling and atmosphere in your wedding.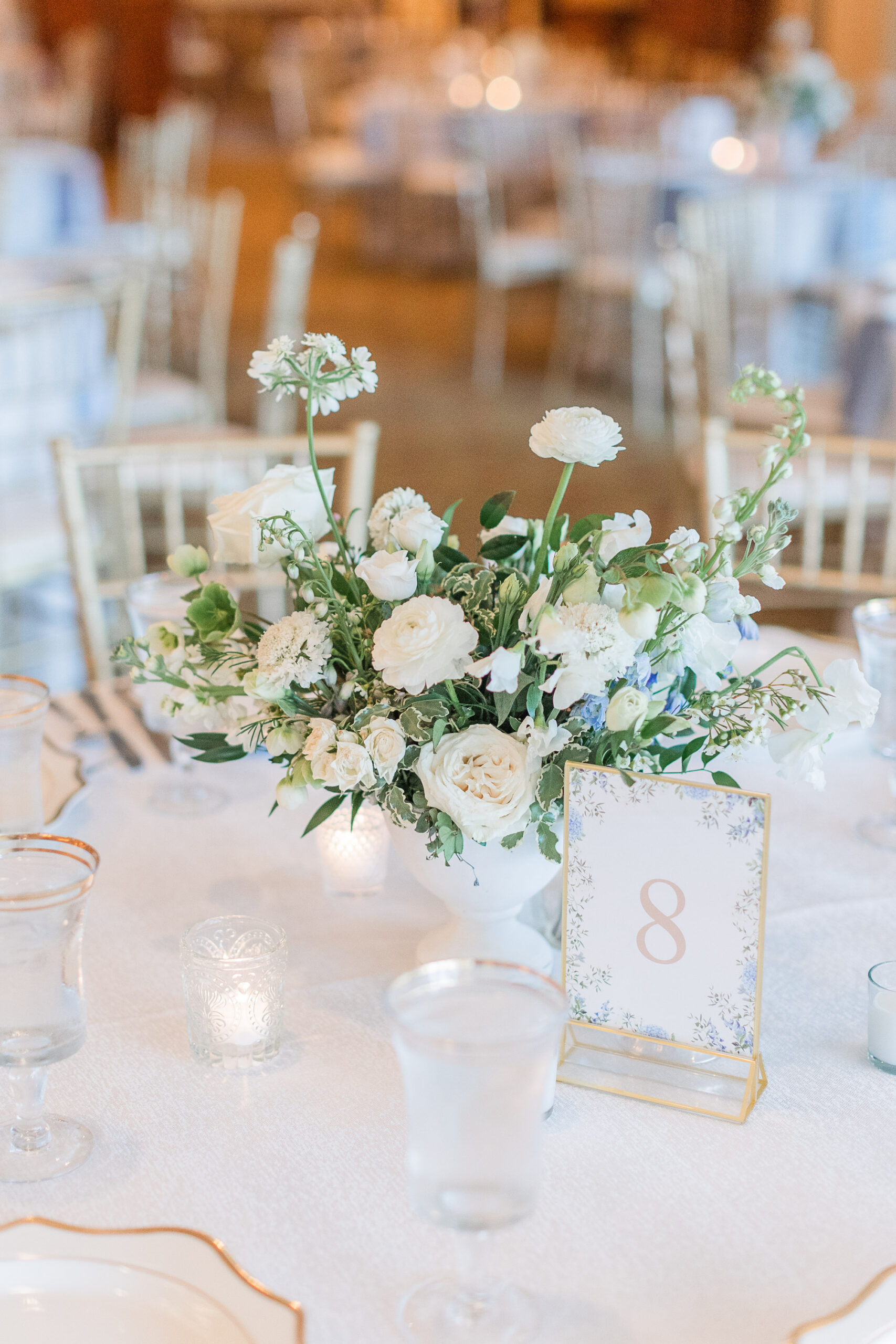 Handpainted Memories
Moreover, the stationery featured handpainted illustrations of two special locations. Them being the Highland Presbyterian Church and their charming country club venue. These lovingly painted illustrations were a heartfelt homage to the places that held a significant place in their hearts. Naturally, this added an extra layer of sentiment to their wedding stationery.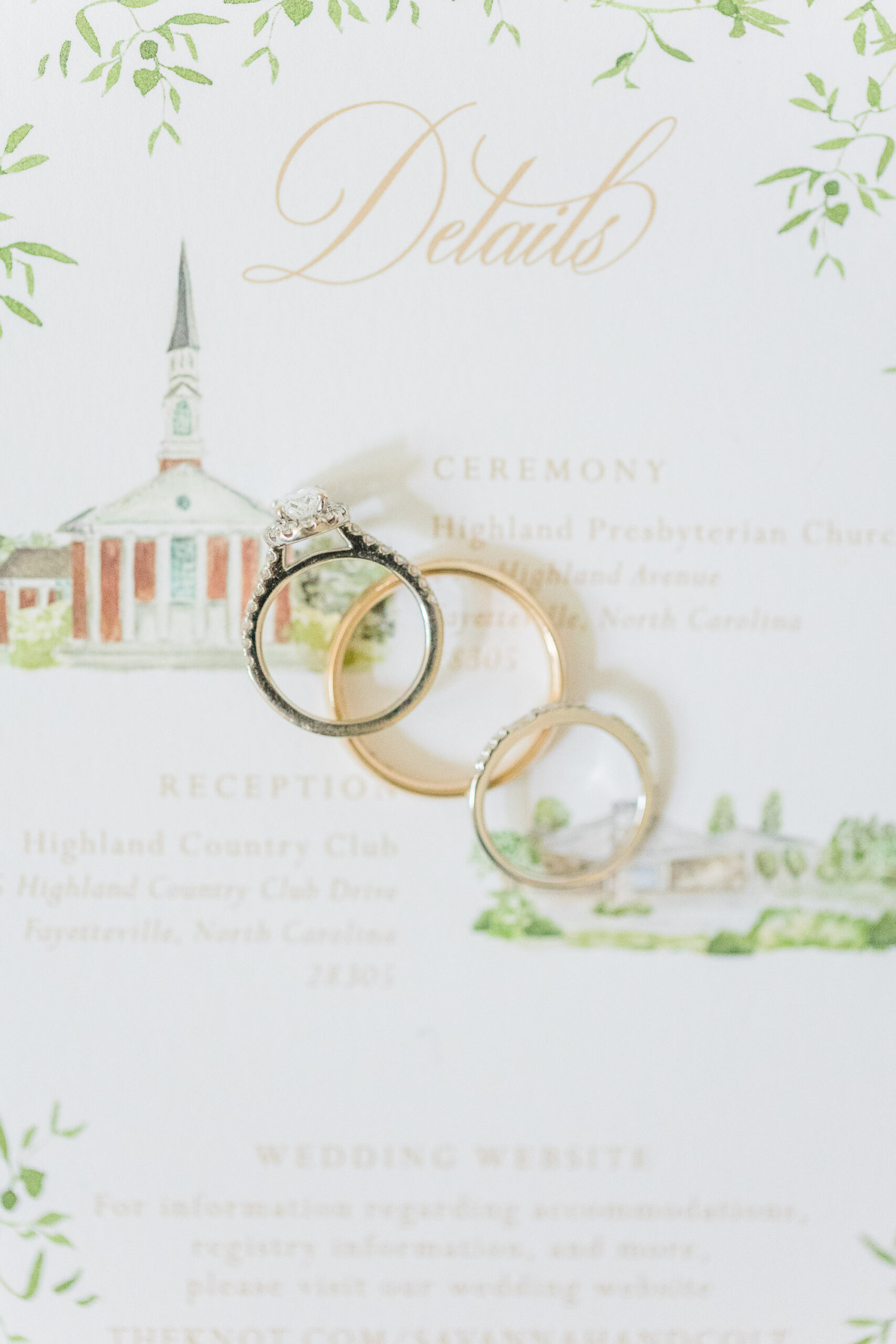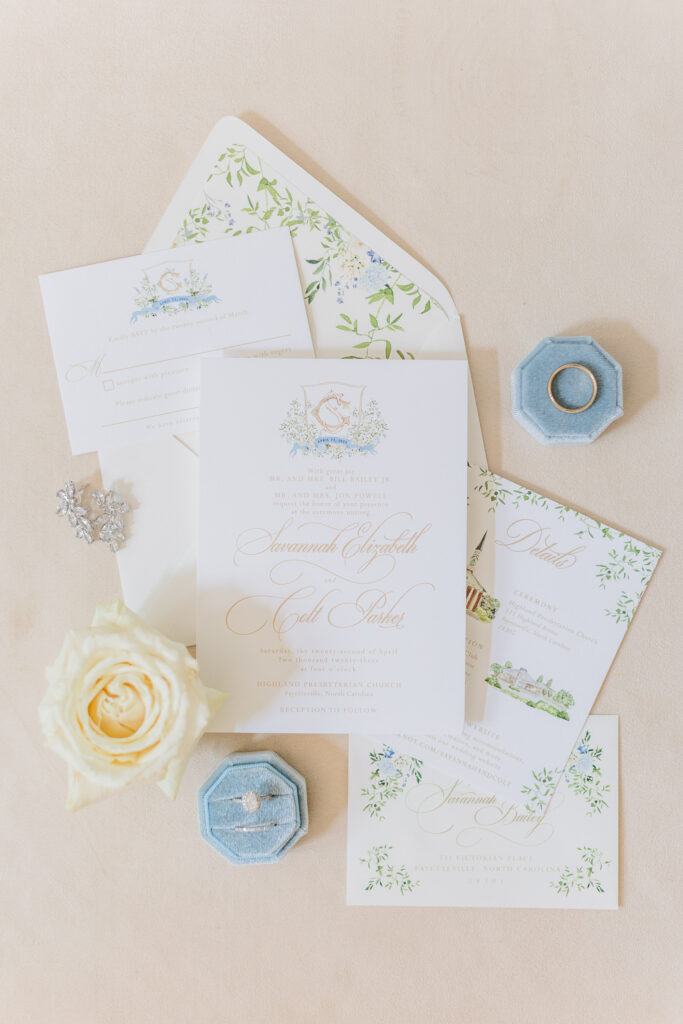 Savannah and Colt's wedding stationery was a true labor of love and joy to create. From the intricate watercolor crest to the carefully handpainted illustrations, every detail was thoughtfully designed to celebrate their love story. The fusion of blues, cream, and gold, complemented by the freshness of greenery, resulted in an enchanting and elegant ensemble.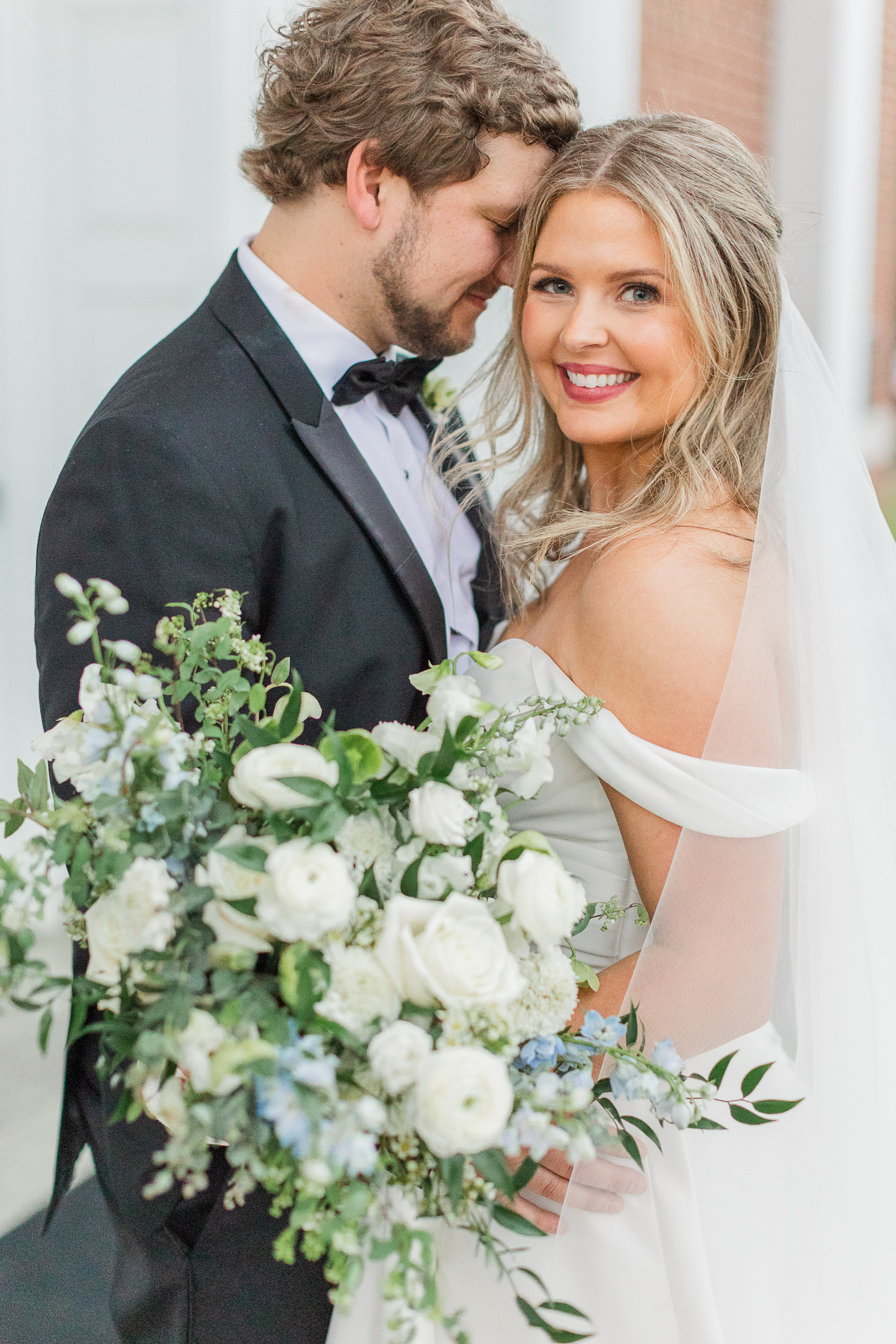 If you're looking to create stationery that reflects the essence of your love story, Ashley Triggiano is here to help you turn your dreams into a reality. Contact us today to start crafting your personalized wedding stationery that will make your special day even more memorable!