In our stationery shop, I take immense pride in offering a line of semi-custom invitation suites. Undoubtedly, one of my favorites is the Classic Collection. These are wedding invitations and day-of stationery items forming the perfect canvas for couples to infuse their own personalities and wedding styles. Today, we are beyond excited to share the stories of four incredible couples who embraced the versatility of the Classic Collection. They personalized it to create stunning, one-of-a-kind wedding suites that were a perfect fit for their day. Each wedding was unique and differed greatly in style. However, the beauty of the Classic Suite is its ability to take a venue illustration and the colors of their day to translate into the perfect sneak peek of the celebration for their guests.
Kaitlin and Brandon: An Intimate Mountain Wedding
Kaitlin and Brandon's intimate mountain wedding at Rockwood Lodge showcased the seamless adaptability of the Classic Collection. They added a personal touch by incorporating a custom venue illustration of Rockwood Lodge highlighting the picturesque beauty of their wedding location. Shades of navy and lavender were elegantly woven into the suite, complementing their wedding day color palette and florals. This couple demonstrated how the Classic Collection can effortlessly blend with almost any style.
*Photos by Meche Ausina Photography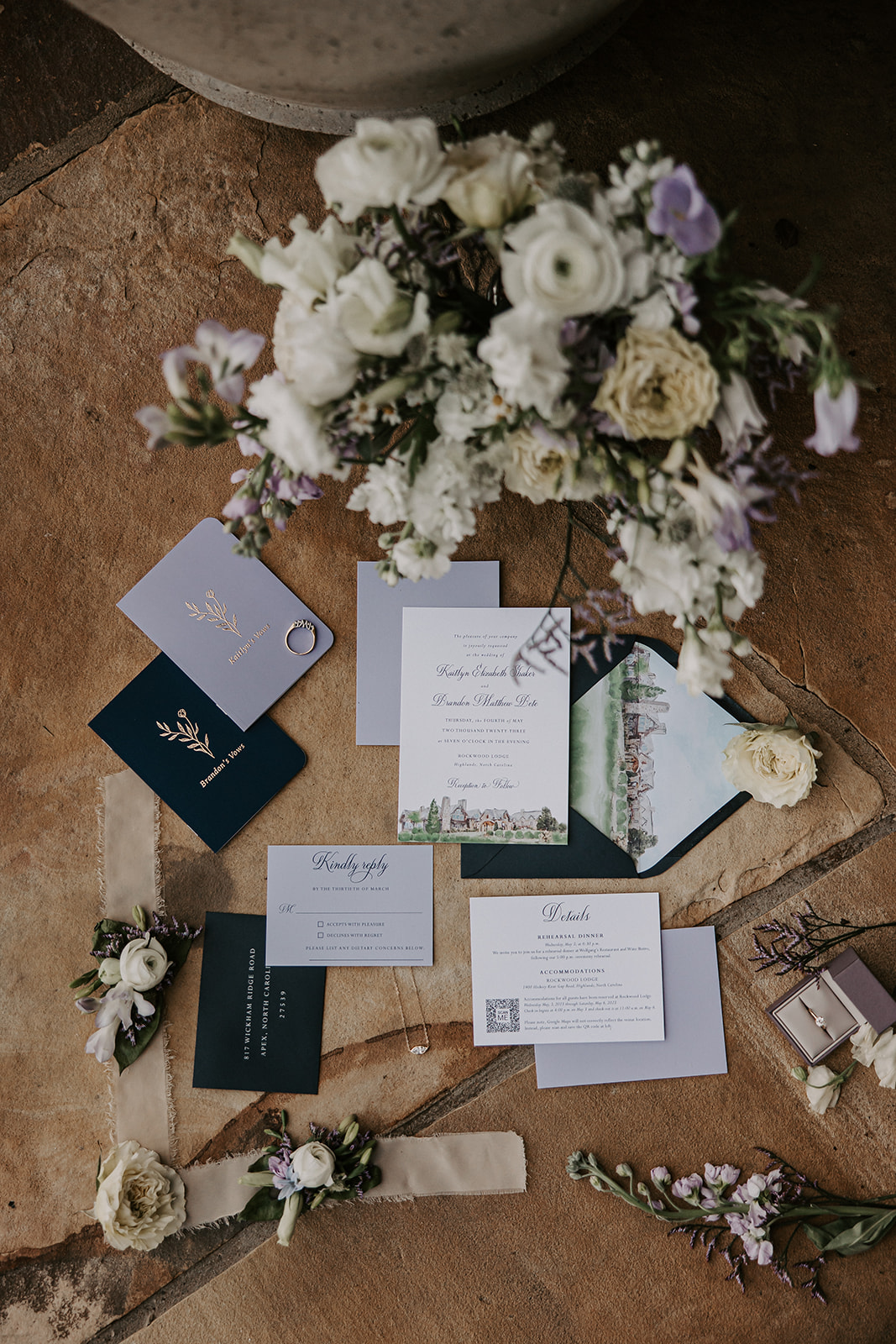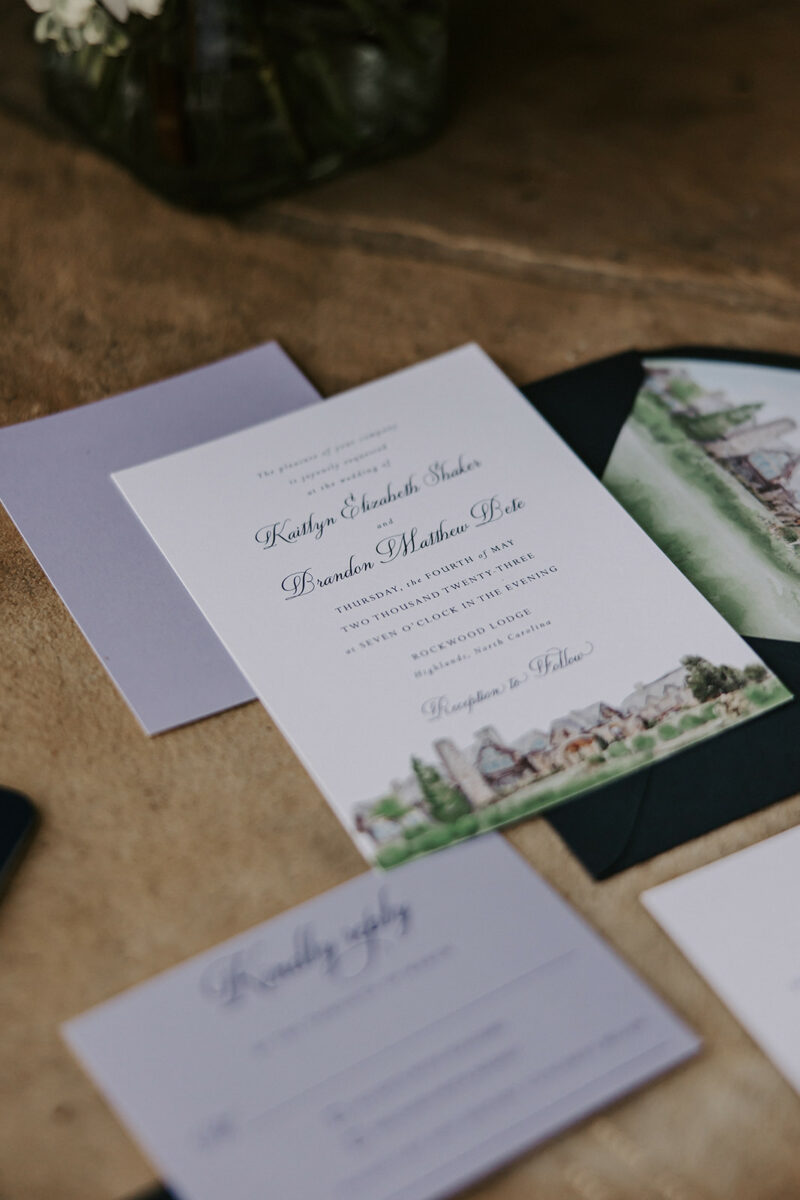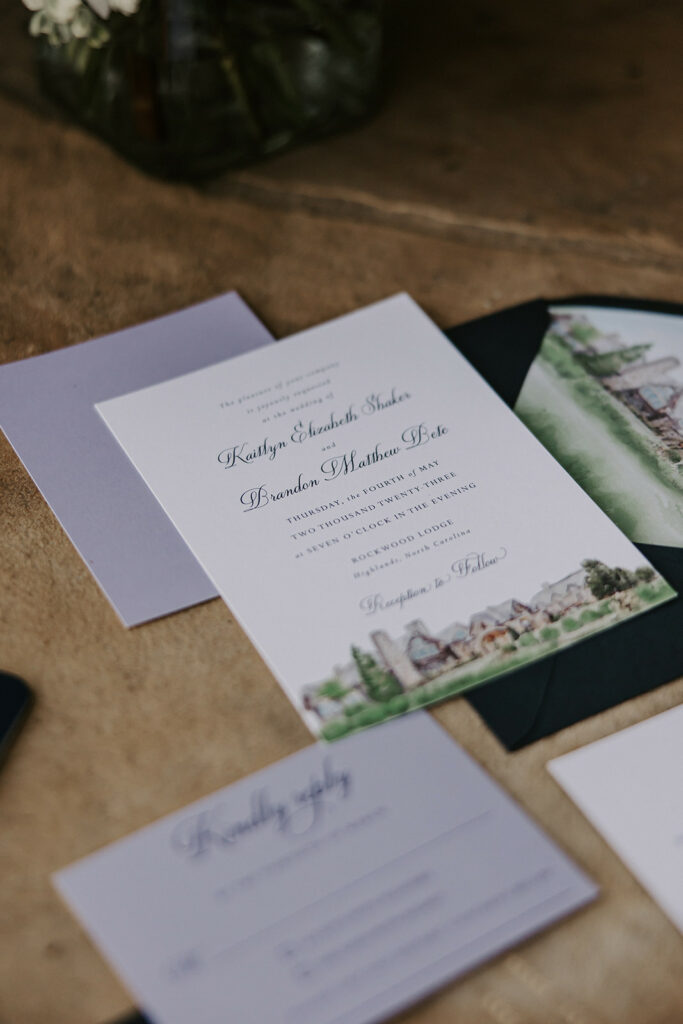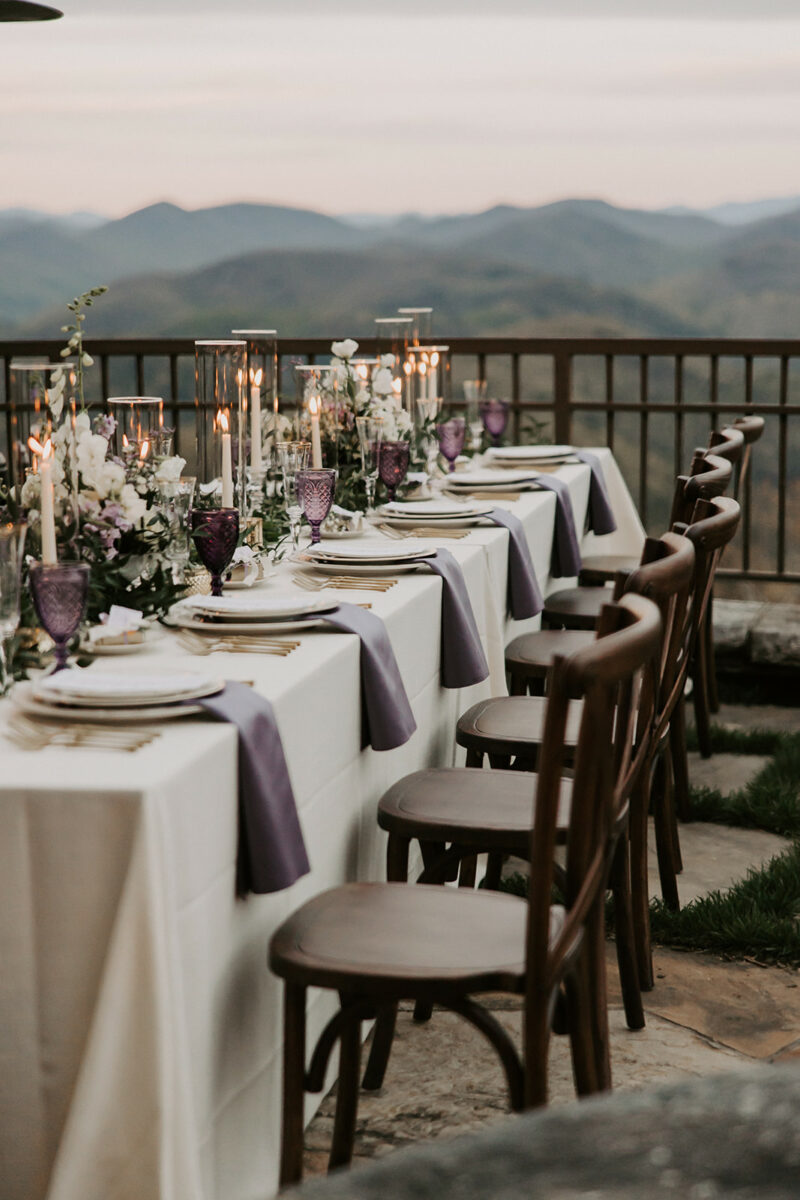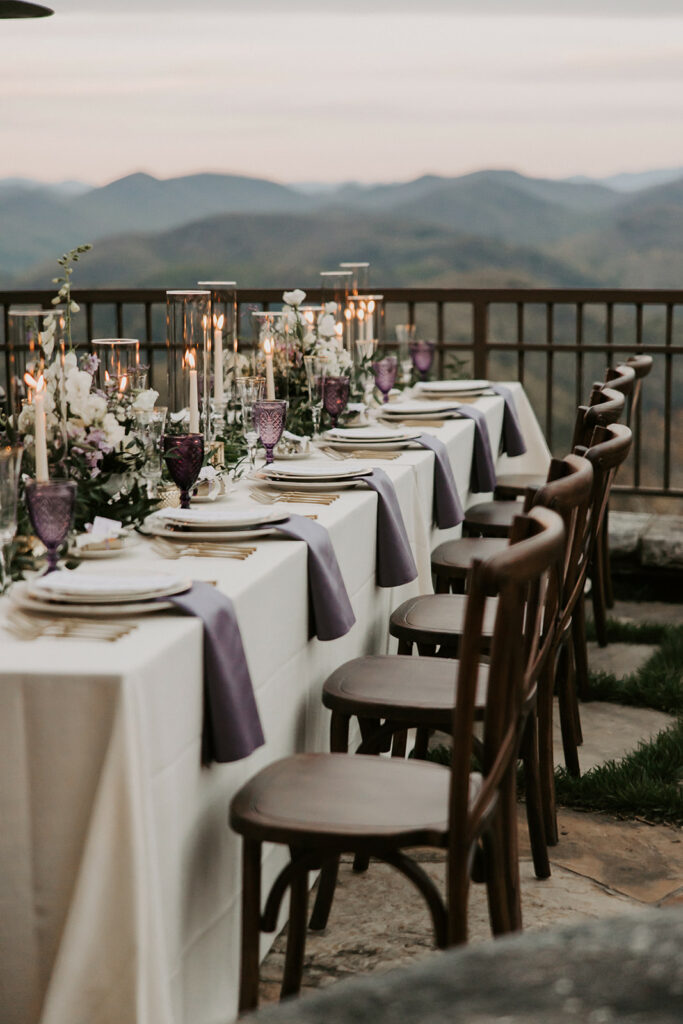 Sarah and Hunter: An Elegant Floral Filled Day
For Sarah and Hunter's classic floral-filled day at Rose Hill Estate in Nashville, NC, the Classic Collection was the perfect starting point. They used an existing watercolor venue illustration, infusing their suite with an elegant and airy charm alongside stately tradition.  Delicate shades of pink added a touch of romance. This created an invitation suite that perfectly captured the essence of their special day. The adaptability of the Classic Collection shone through, accommodating their classic and floral wedding style beautifully.
*Photos by Stephanie Alberse Photography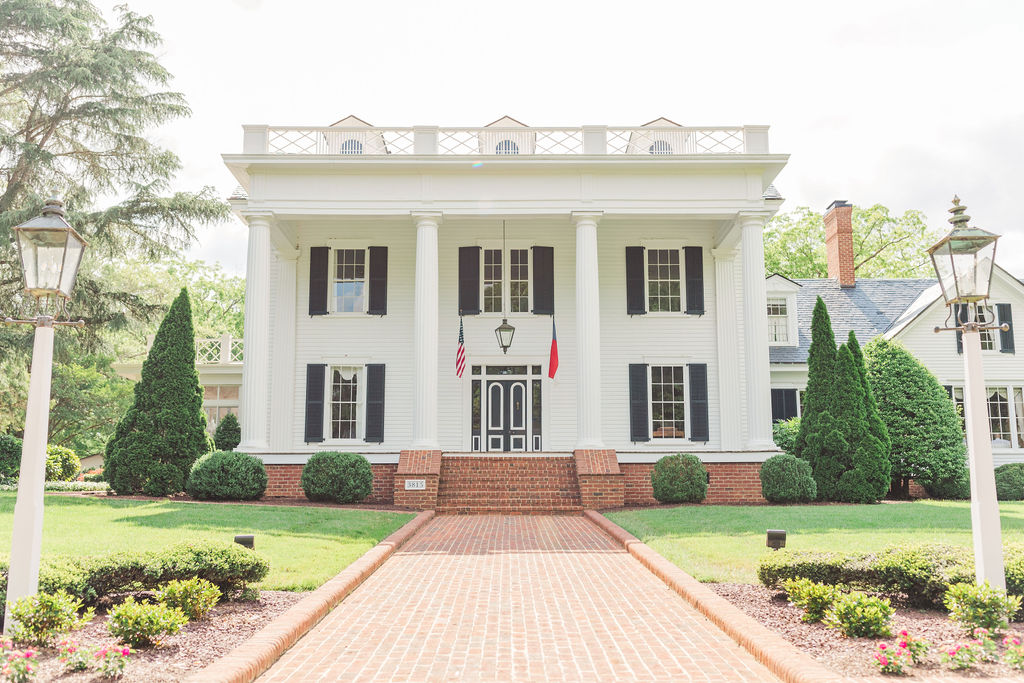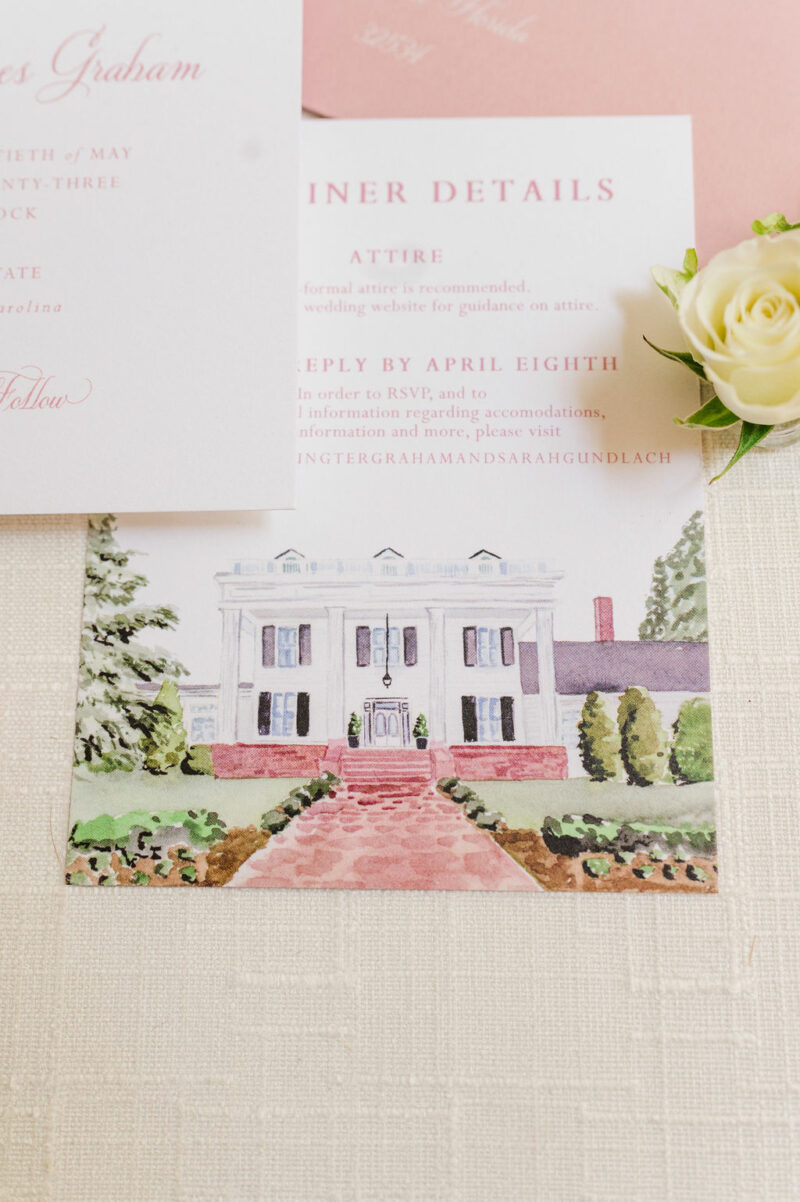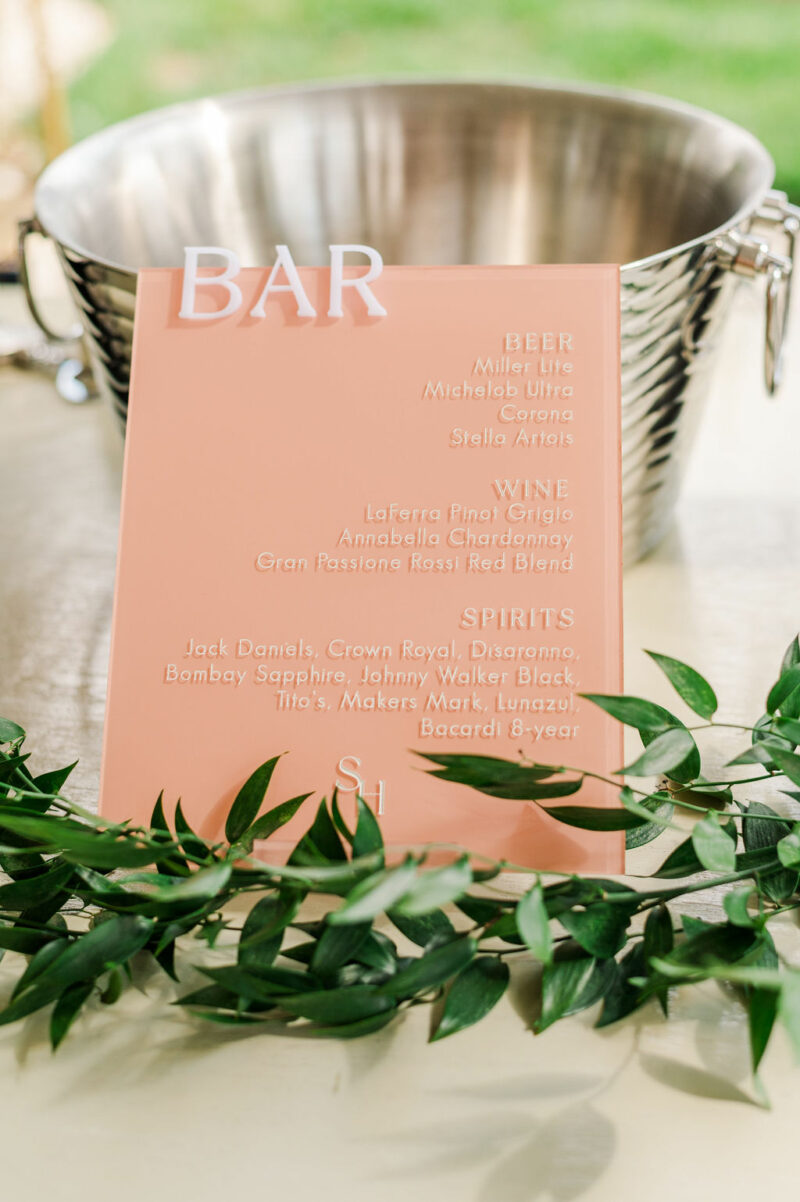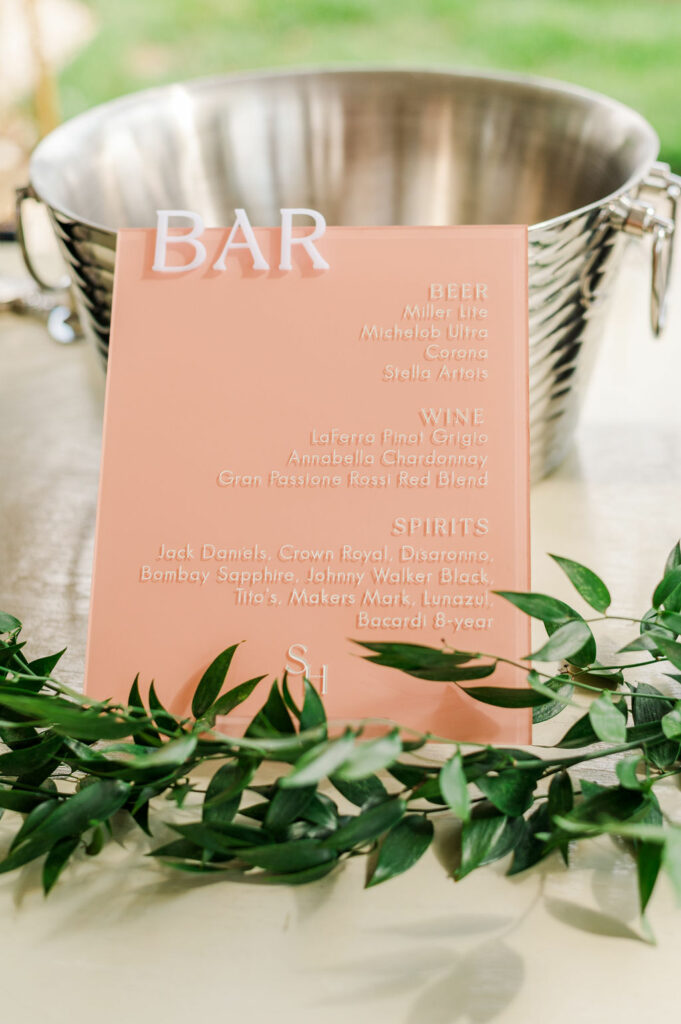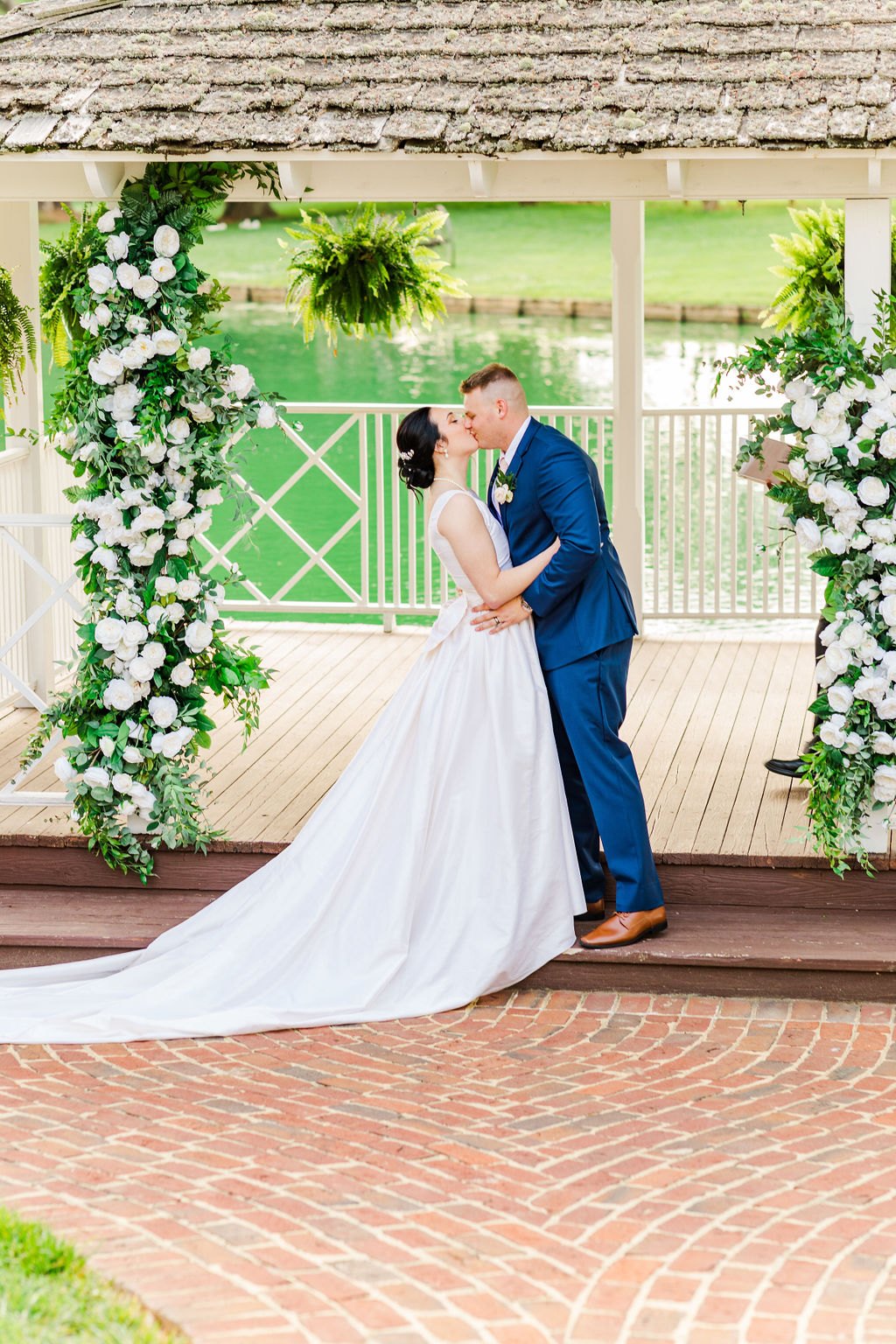 Meghan and Colin: An Early Fall Barn Wedding
Meghan and Collin celebrated their early fall, rustic yet elegant barn wedding at Walnut Hill in Raleigh, NC. They announced their special day through their own take on the Classic Collection. Their suite featured a watercolor rendition of Walnut Hill on their envelope liner, invitation, and details card. The pairing of blue and navy shades with complimentary copper, fall tones (thank you color theory!) showcased how the Classic Collection can effortlessly fit different wedding seasons and themes.
*Photos by Timmester Photography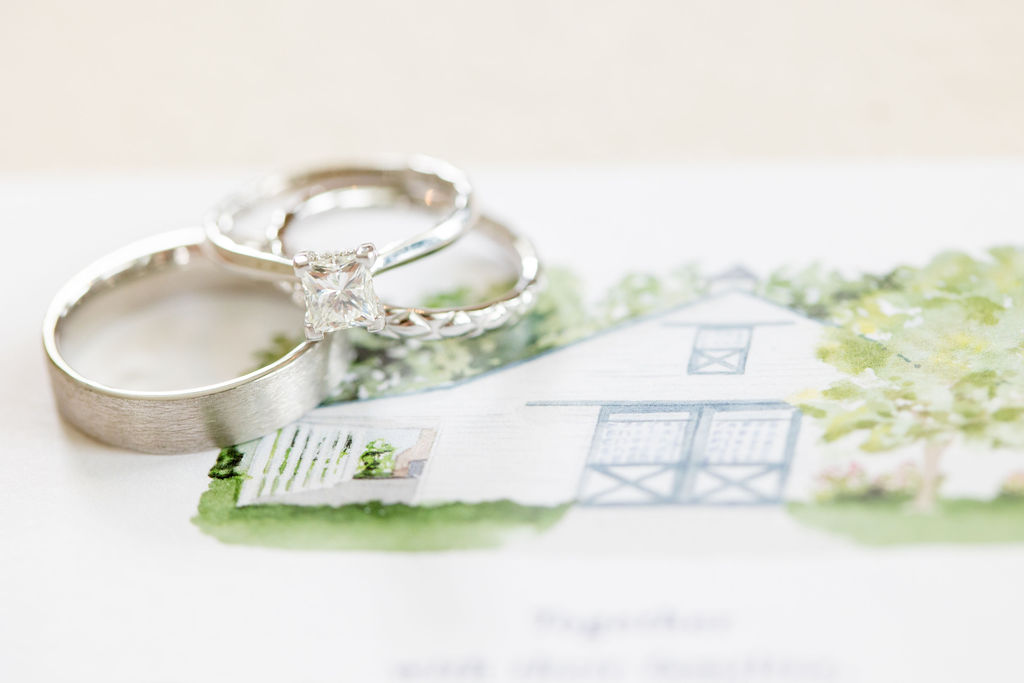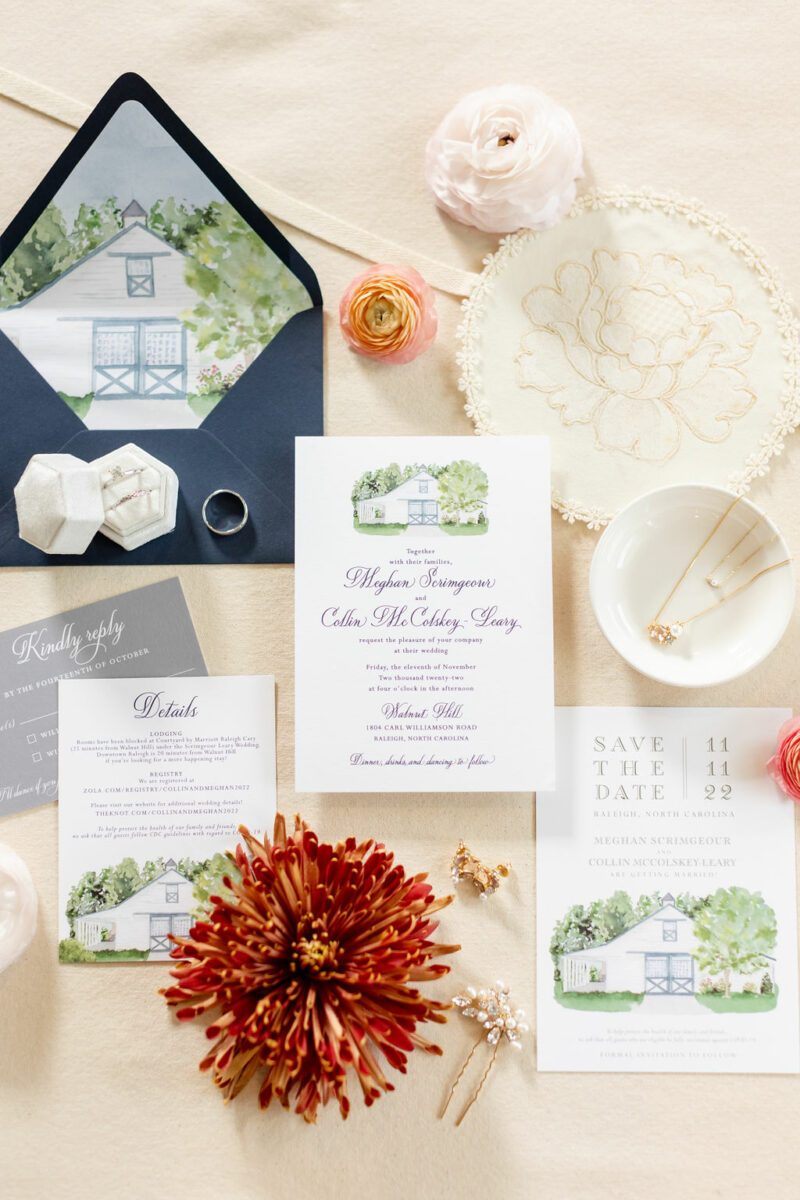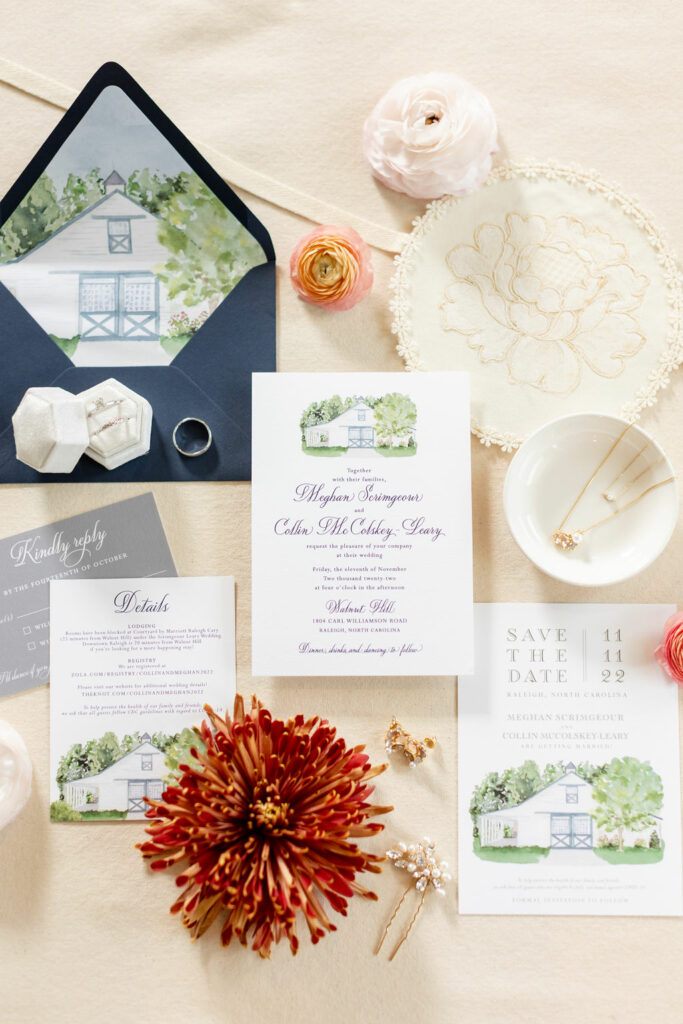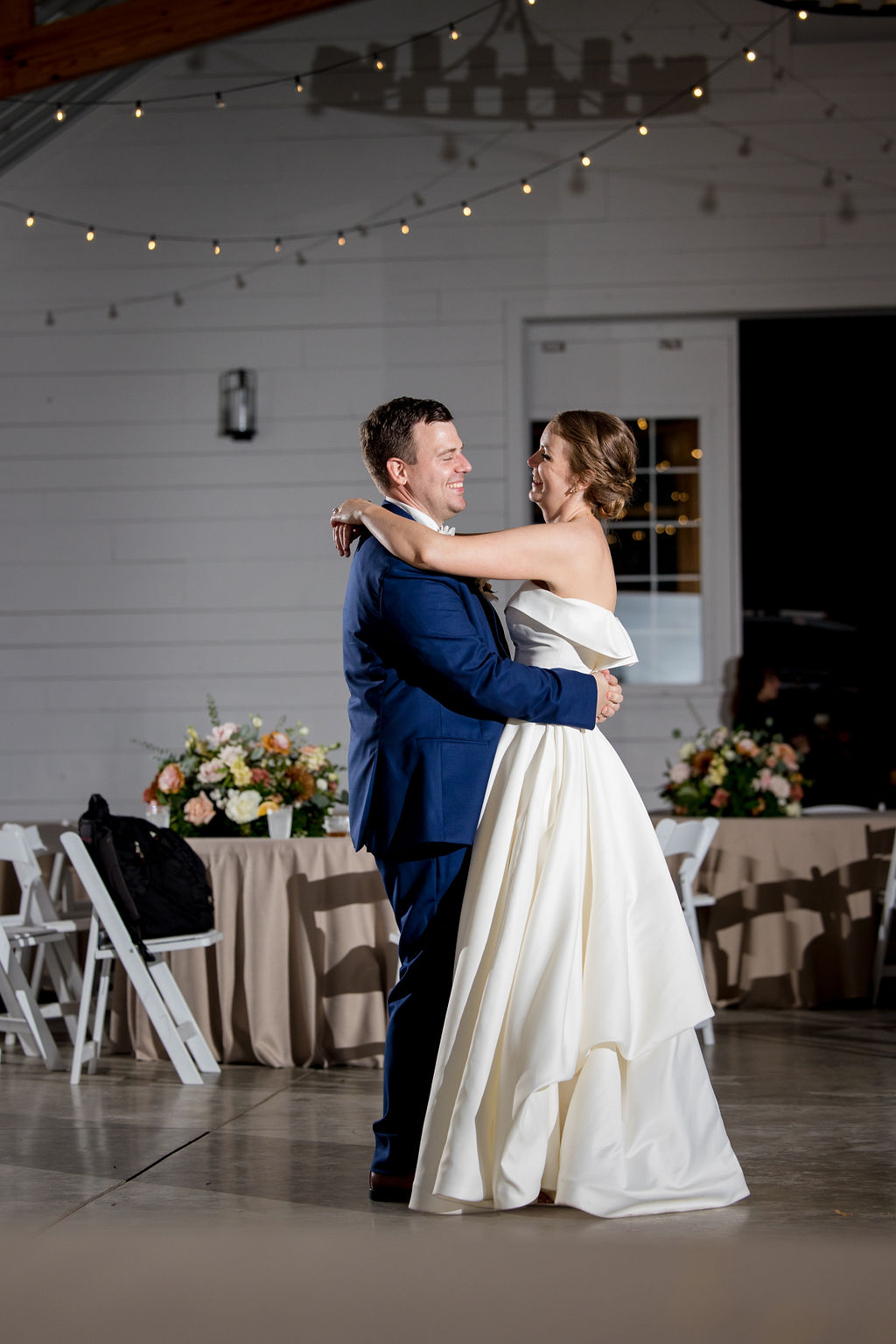 Kaitlin and Dustin: A Winter Wonderland Celebration
Kaitlin and Dustin's vision of a winter wonderland wedding at Old Edwards Inn in Highlands, NC, was brought to life with the Classic Collection. In this situation, they commissioned a new painting of the Orchard House, their ceremony venue. Additionally, they selected deep emerald and ruby tones reminiscent of the holiday season to match. A mountain watercolor envelope liner tied the entire suite together, creating a winter wonderland-inspired masterpiece. This example showcased how the Classic Collection can be customized to embrace unique wedding themes, colors, and visions. I love when I'm able to create new venue illustrations for my couples!
*Photos by Amanda Sutton Photography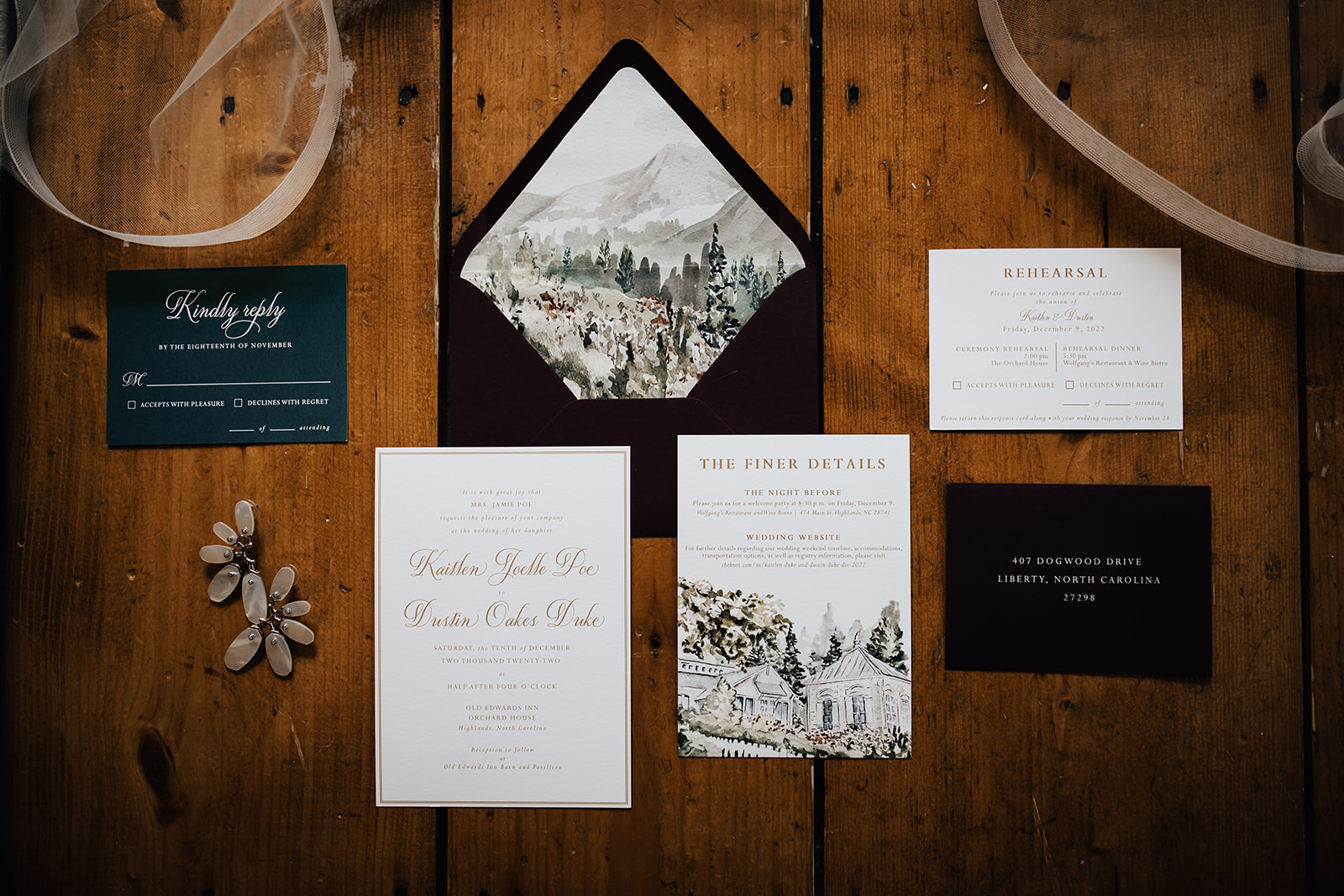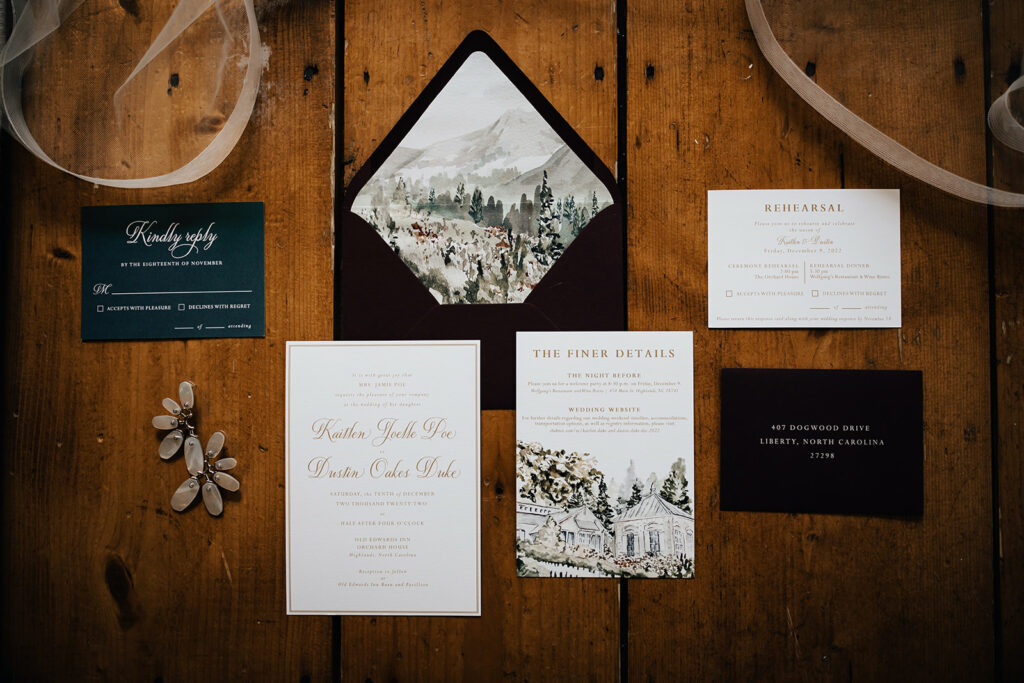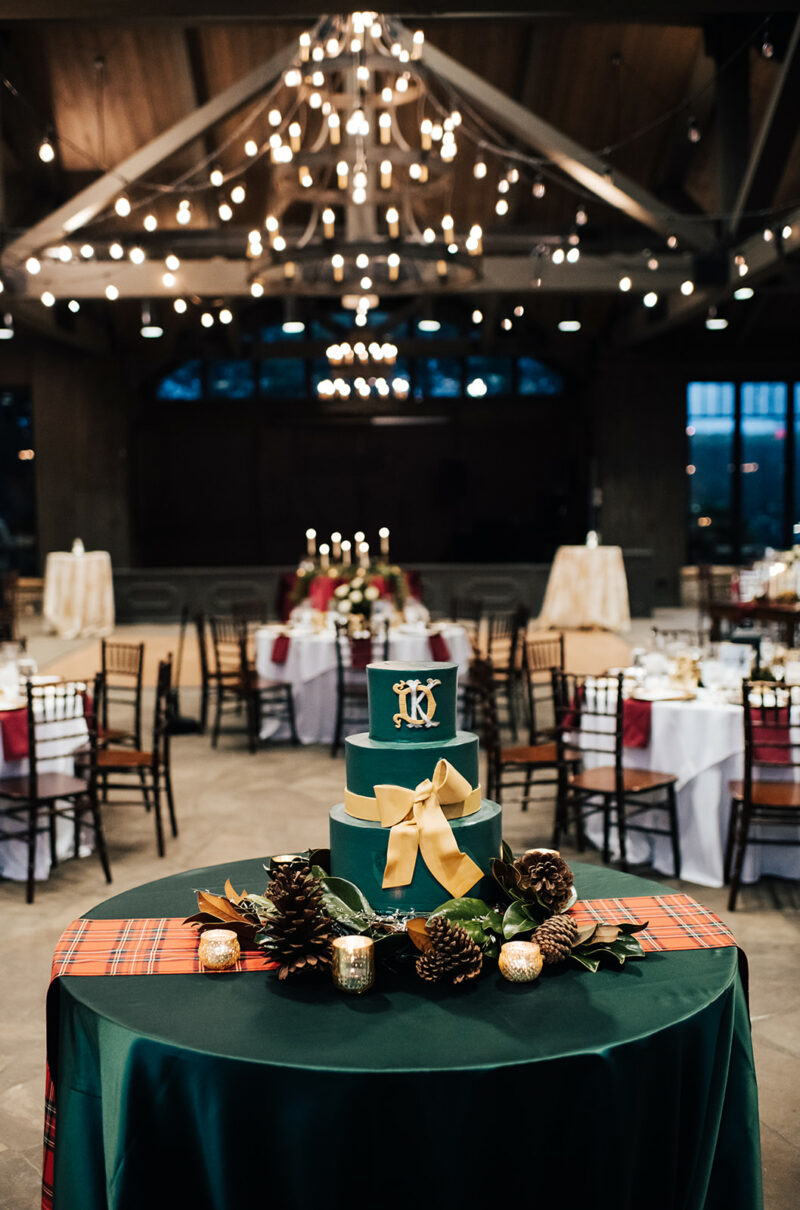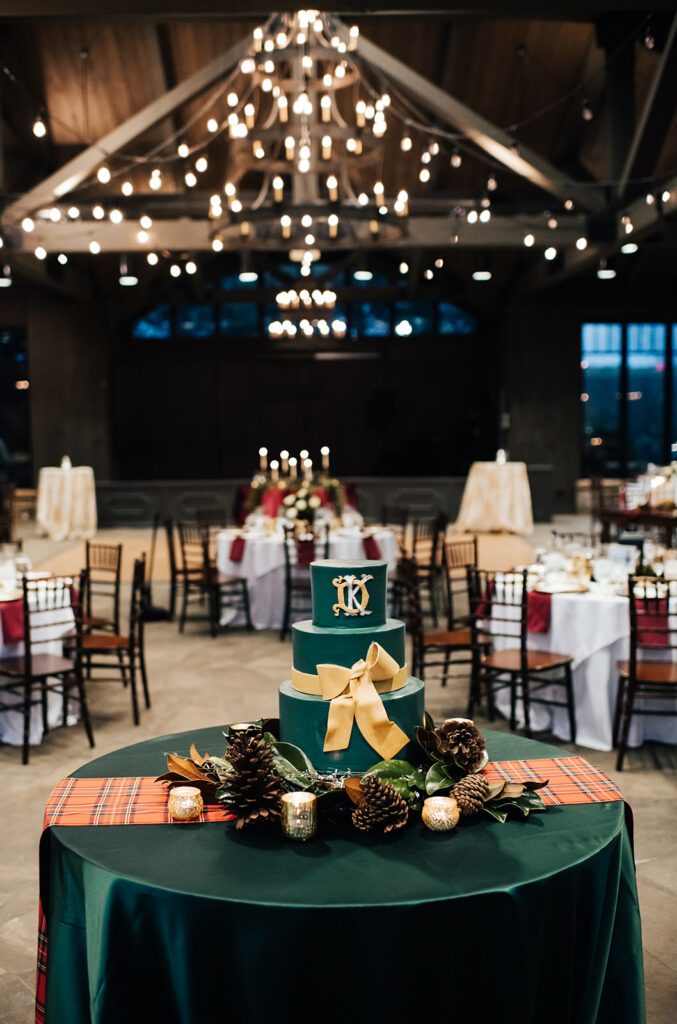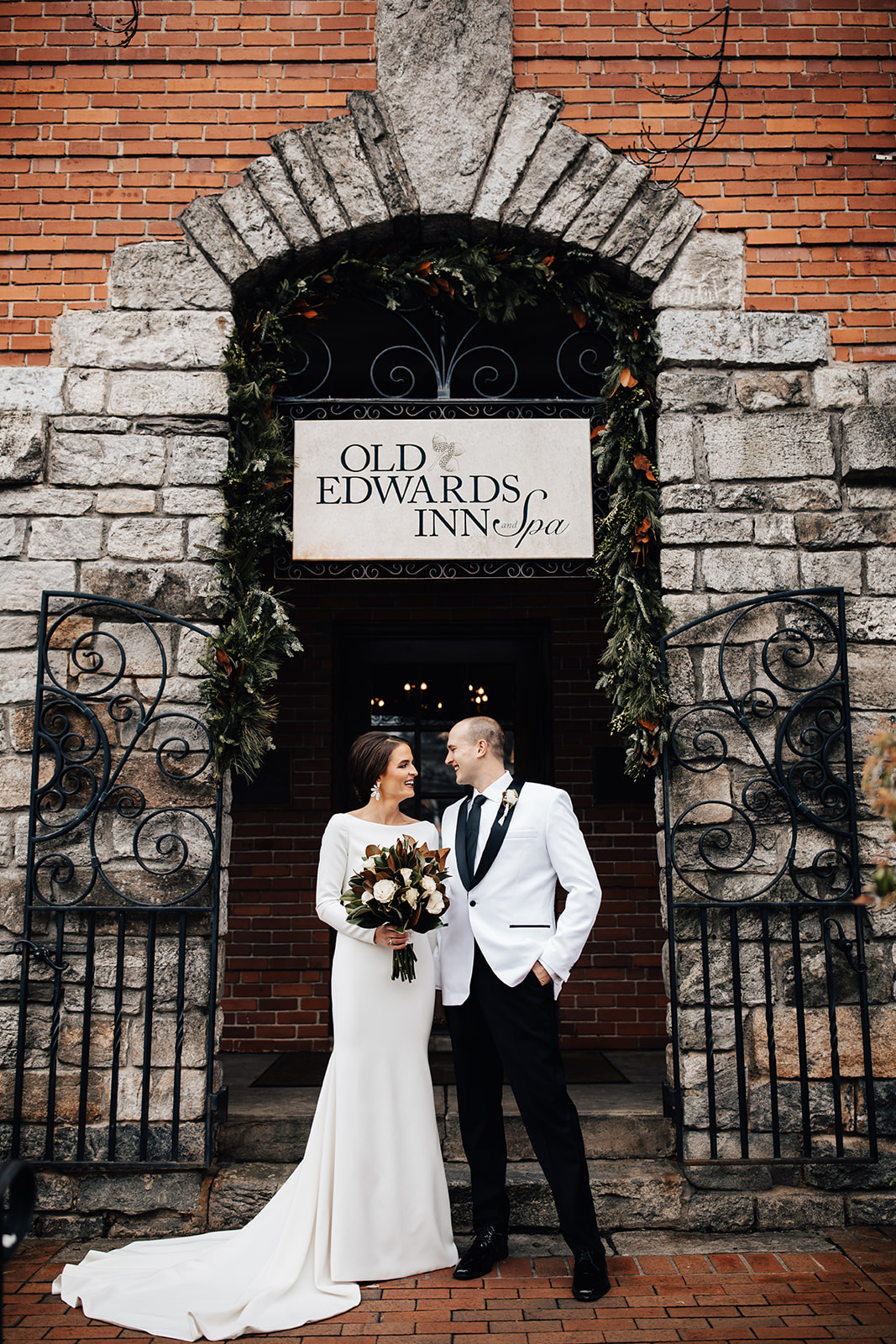 Celebrate Your Love Story with the Classic Collection
In conclusion, the Classic Collection is more than just a template for wedding invitations. It is a canvas waiting to be personalized with your love story and beautiful wedding venue. The versatility of this collection shines through as we see it adapt to a mountain wedding, an elegant estate celebration, a rustic barn affair, and a winter wonderland dream. It is a testament to how the Classic Collection can transform and embrace various styles, colors, and visions. I believe it makes the perfect choice for couples seeking wedding stationery that reflects their unique love story.
If you're ready to embark on the journey of personalizing your wedding invitations and creating a suite that truly represents you, our Classic Collection is here to bring your vision to life. You can either choose a new venue illustration or use one from our existing archives! Let's celebrate your love story together with an invitation suite that will be cherished forever. I look forward to hearing from you so we can begin working on your semi-custom suite!