If weddings with Hallmark Christmas movie vibes are your thing, then you're going to LOVE this blog post! Kaitlen and Dustin's Old Edwards Inn wedding was a winter wonderland. Victoria with Cardinal Events helped to design this wedding with some special holiday touches. Amanda Sutton Photography perfectly captured the celebration this couple enjoyed!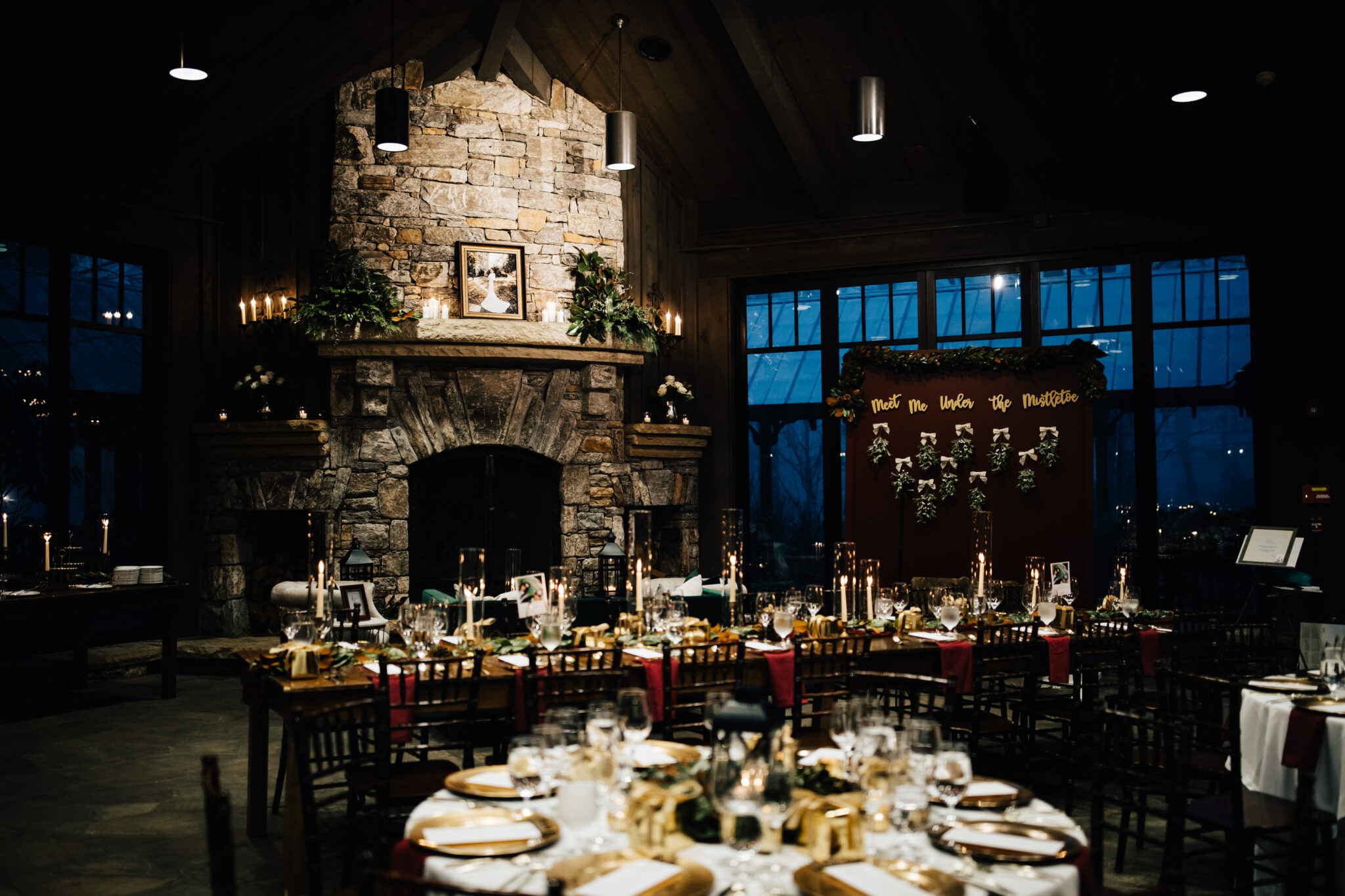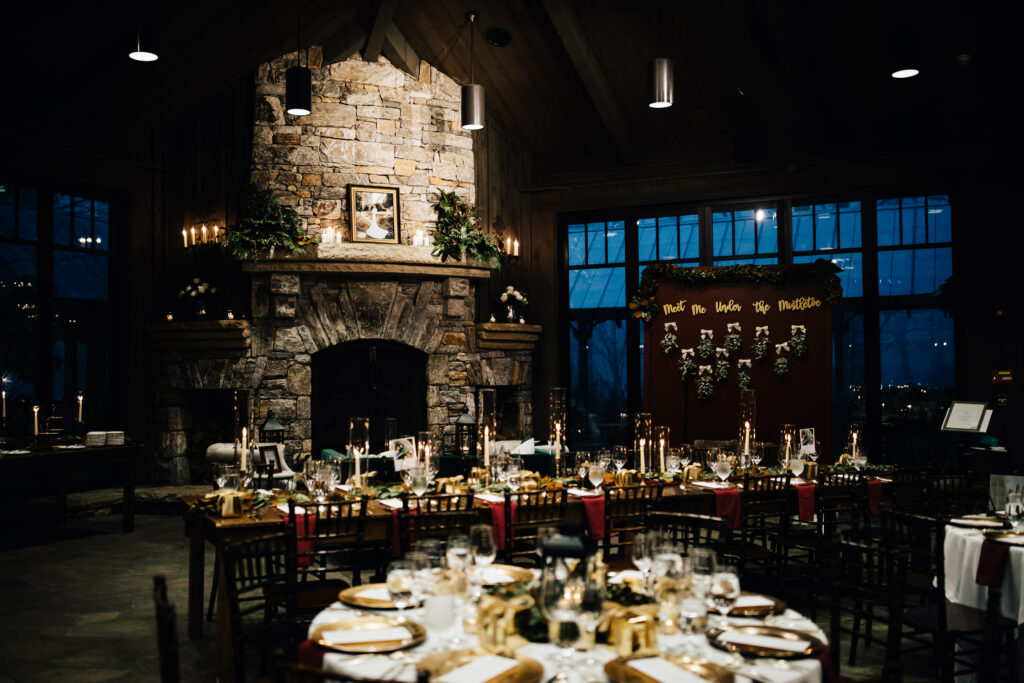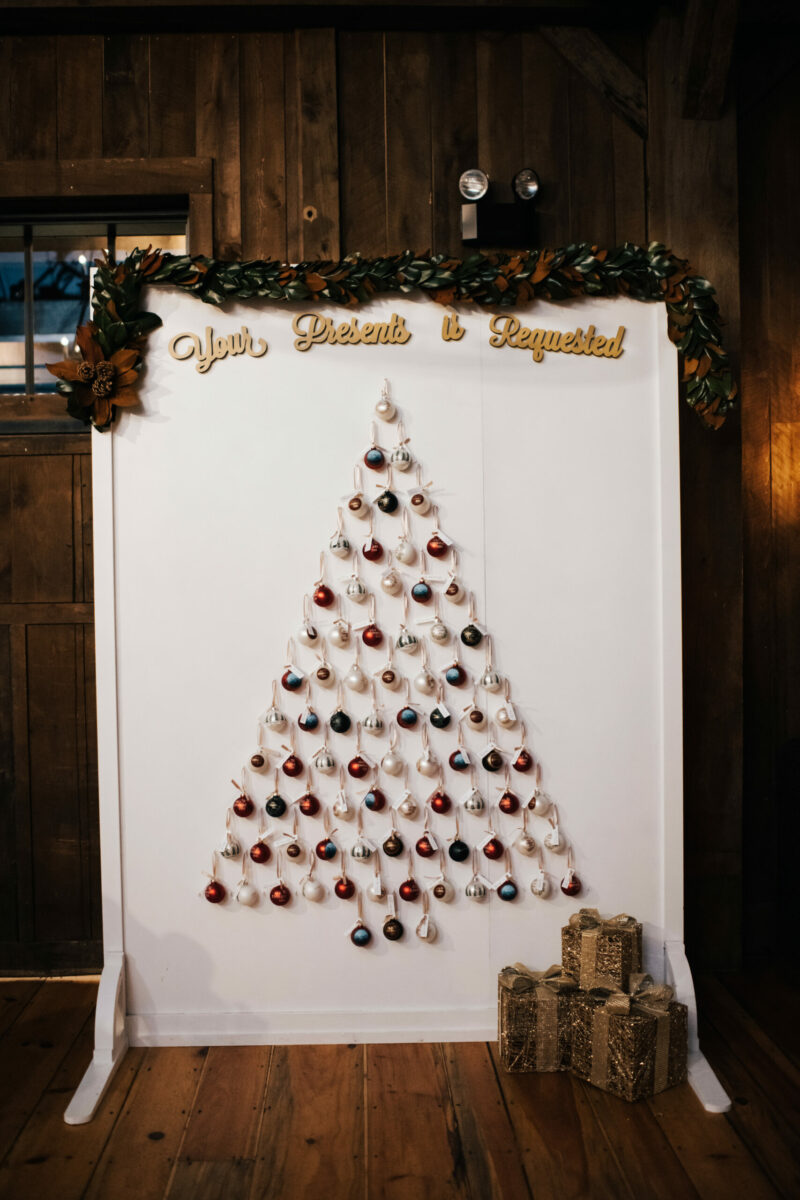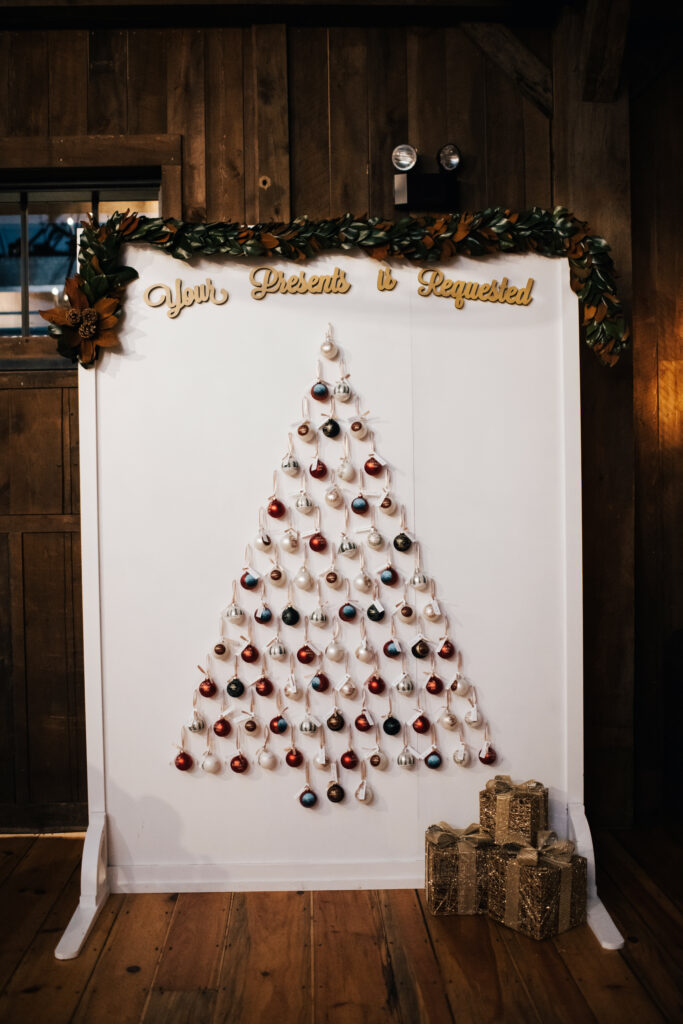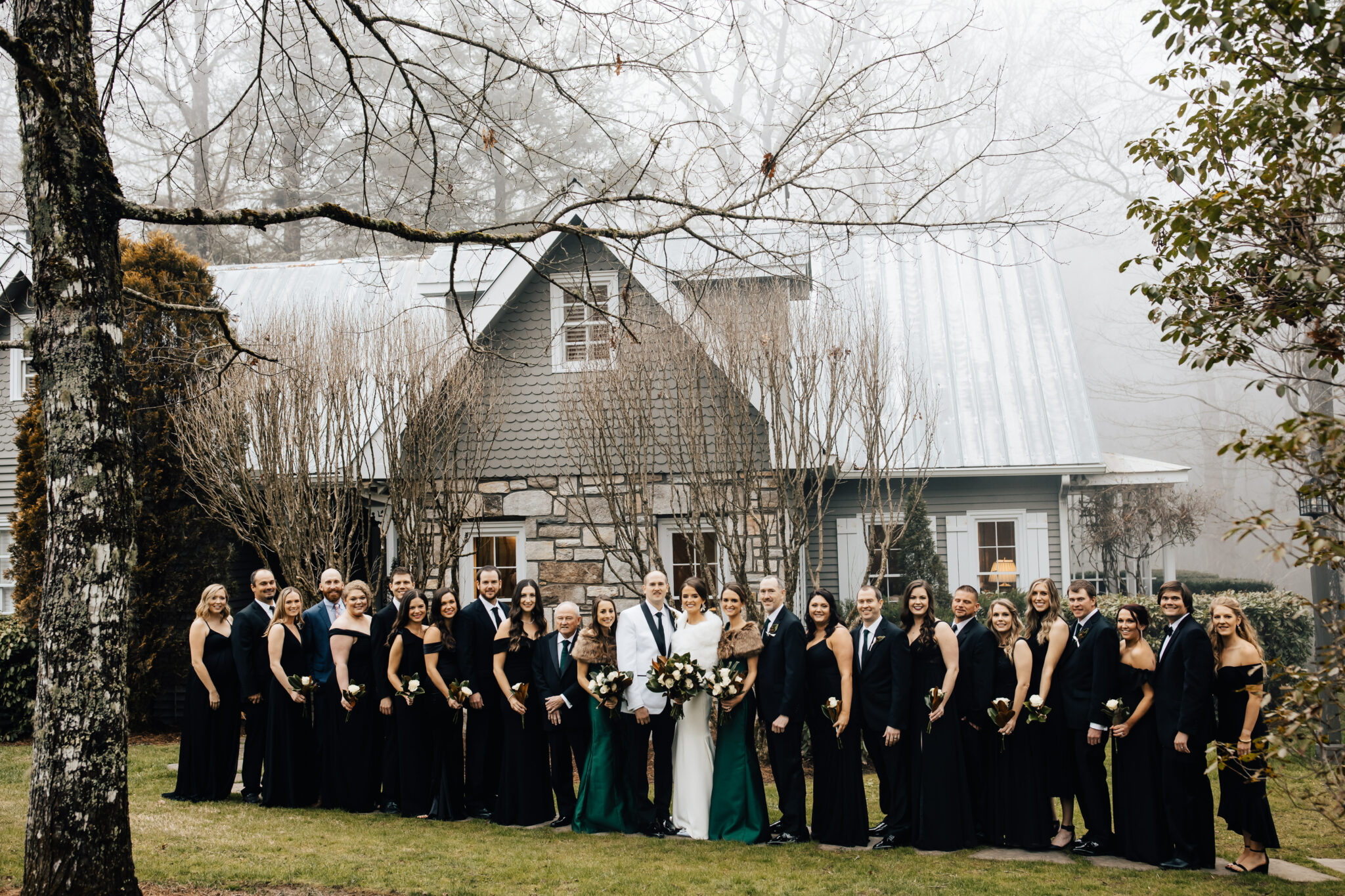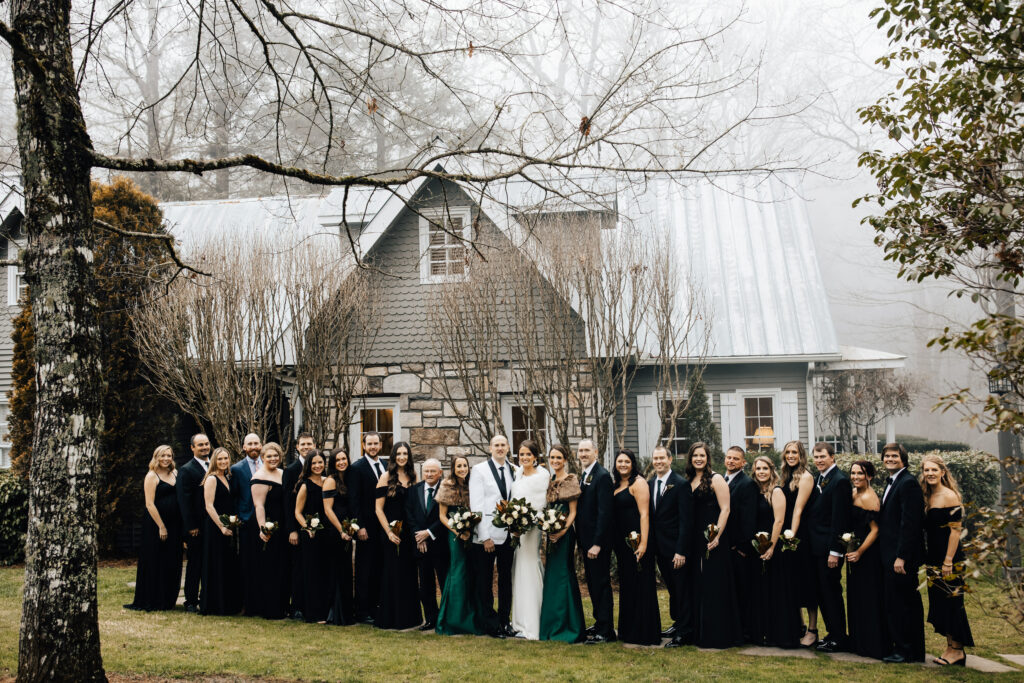 This couple hired me not only for a live painting (more on that in a bit) but also for their invitation suite and day-of goods. Months before the wedding, we started the wedding invitation process. The first step was pulling from the Classic Venue Suite. Next, I tweaked the colors and layout to perfectly coordinate with their holiday wedding color palette. The couple chose a deep burgundy envelope with gold text and holiday green accents. You'll notice the suite featured a custom illustration of the Orchard House with a mountain view. This was special because this would be the place they'd be getting married! It's incredibly special to get to work with a couple from the early planning stages of their celebration until the very end. Furthermore, it's even more meaningful when I get to be on-site to see how it all unfolded!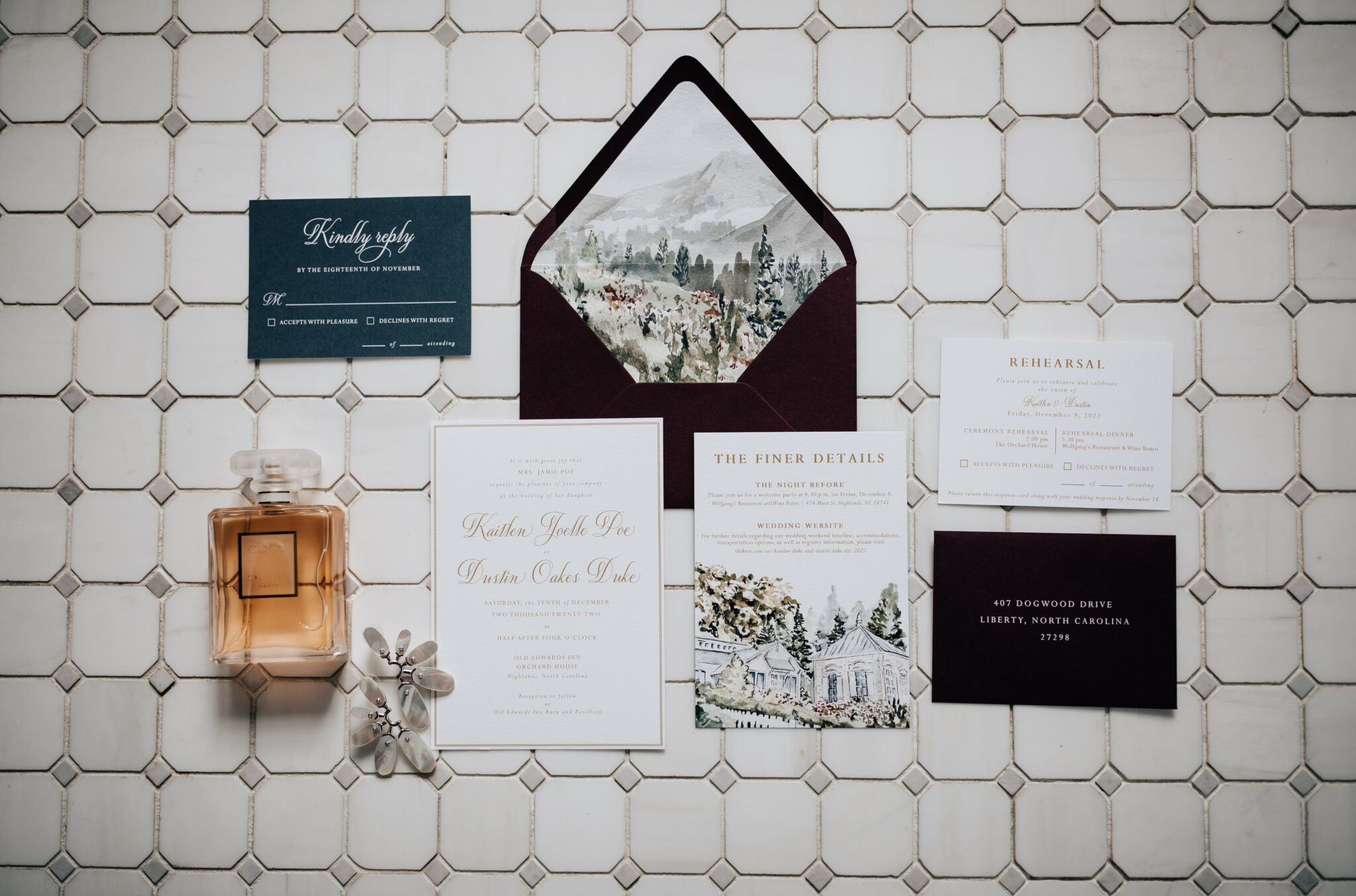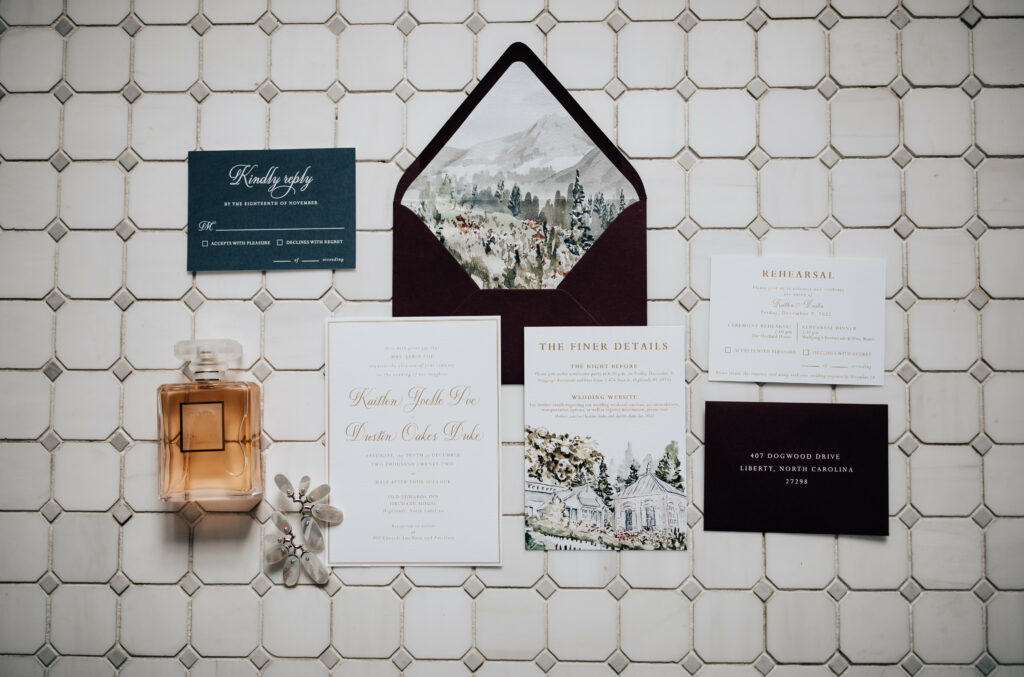 In addition to wedding invitations, they decided to keep the personalization going with custom day-of items. This included wedding menus from the Wedding Shoppe, programs, a venue illustration guestbook, and even special laser-cut items! As big UNC fans, the drink stirrers featured not only their monogram but UNC's very own Rameses! In addition to Rameses making a special appearance on the swizzle sticks, but he also came all the way from Chapel Hill to make an appearance on the dance floor and celebrate the happy couple!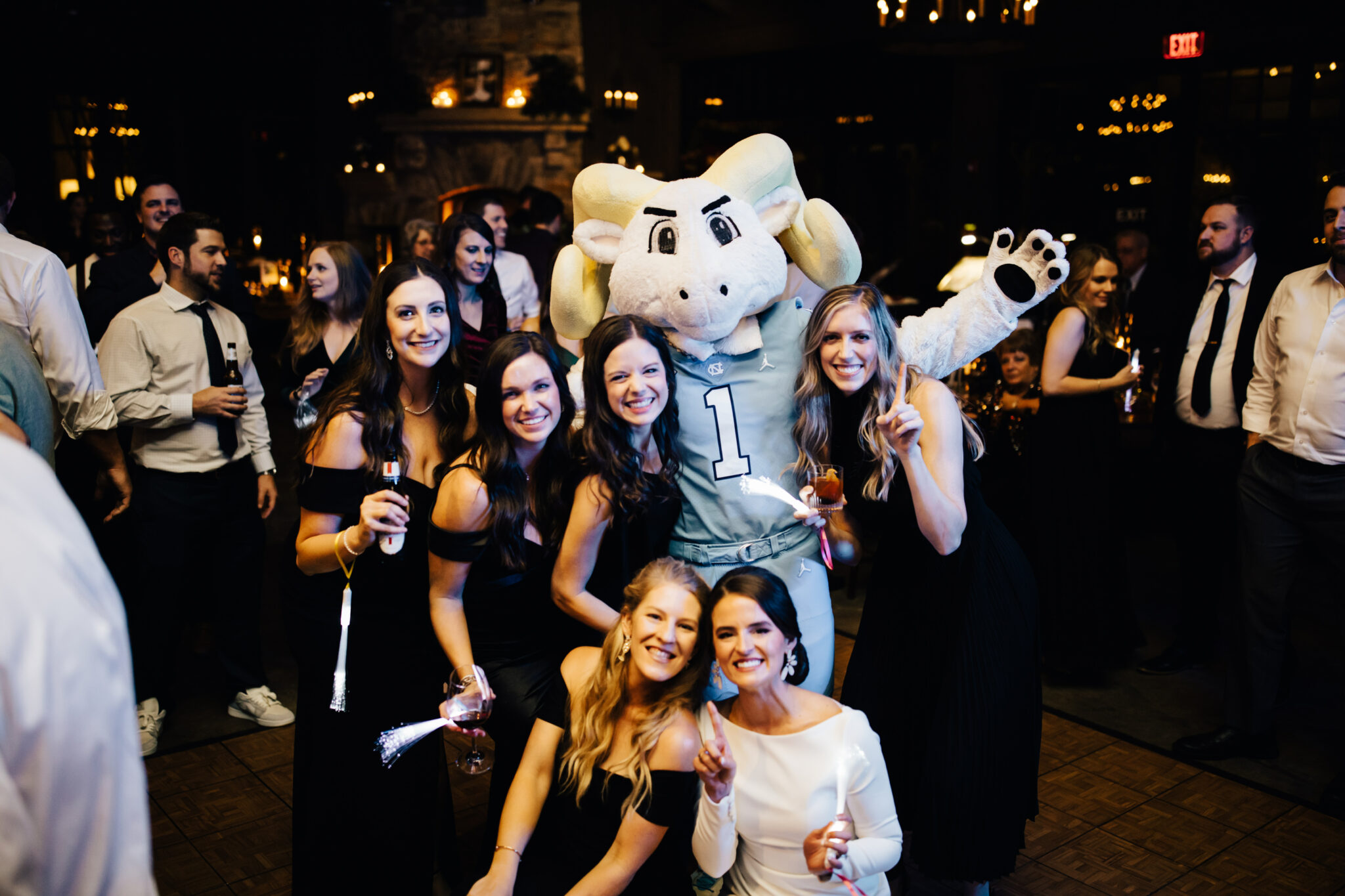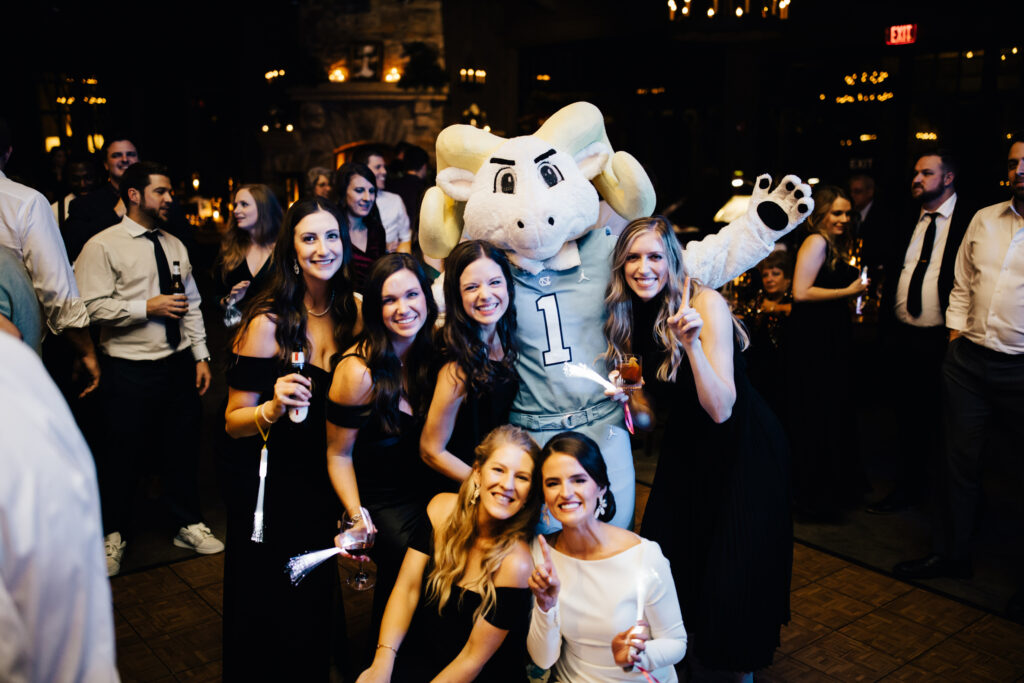 Celebrating Their Love Story with a Live Painting
To top it all off, Dustin and Kaitlen opted to also have me paint their wedding ceremony in the Orchard House as a live wedding painting. As the night went on, the painting came to life, with glimpses of the Christmas trees in the background, and twinkling lights giving off a warm glow. So much love surrounded these two love birds, and it was an honor to be part of their holiday celebration at their Old Edwards Inn wedding.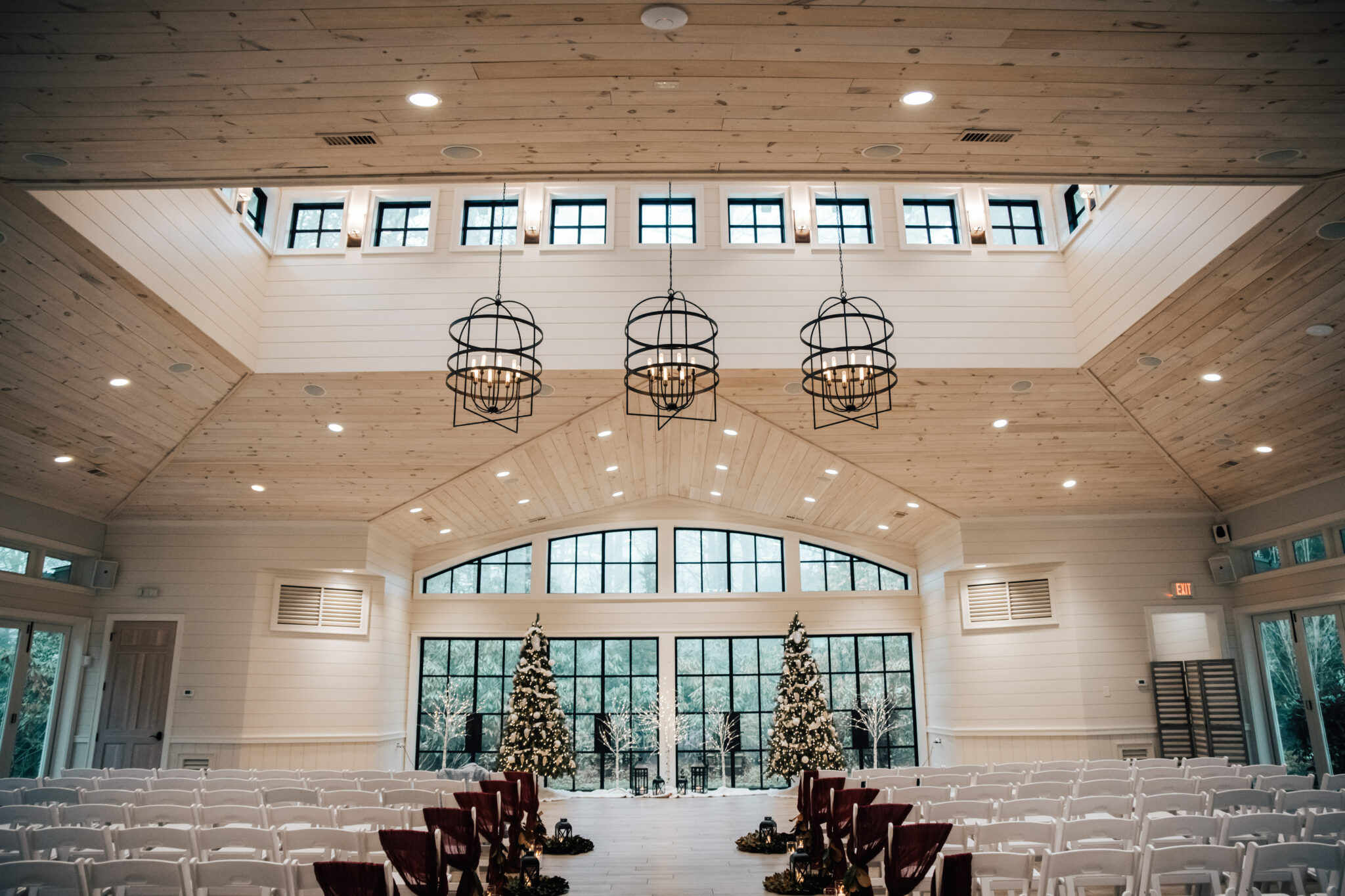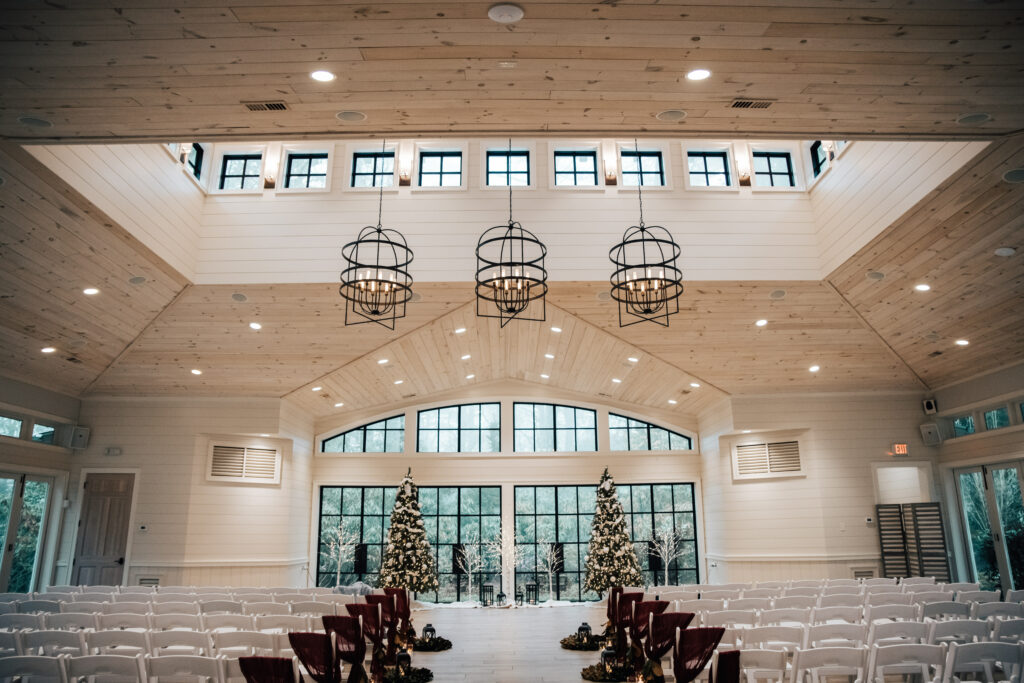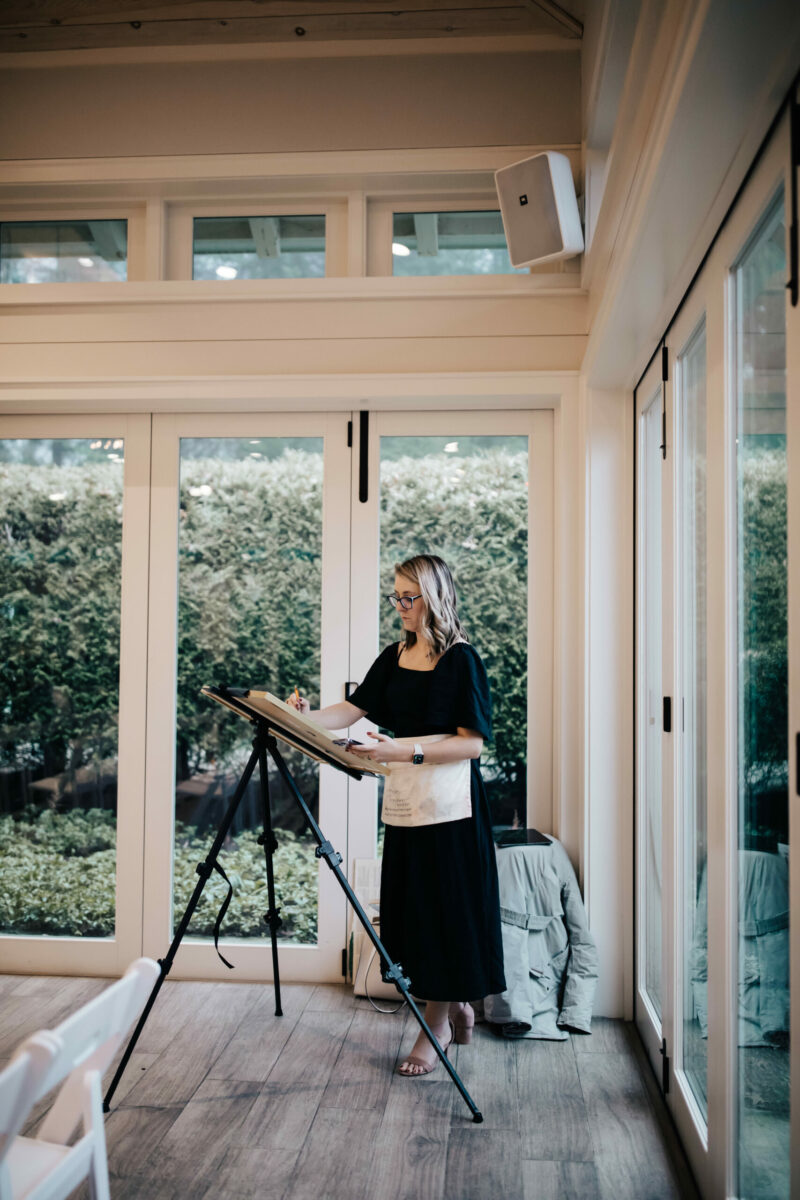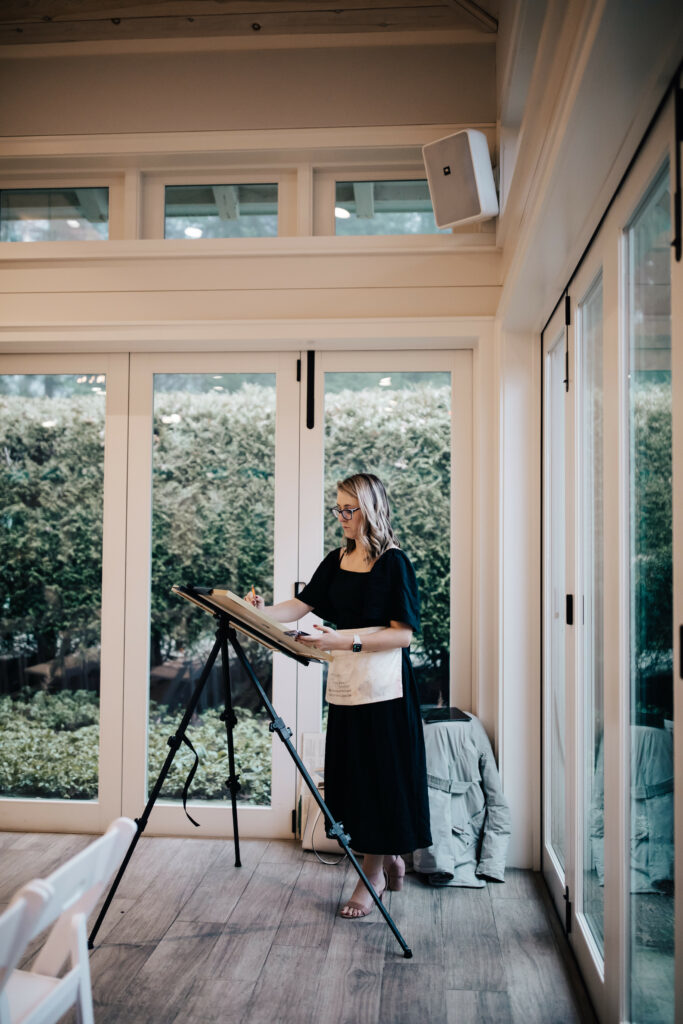 Vendors: