Congrats! You're engaged and ready to plan your dream wedding. You've got quite the list ahead of you but are prepared to tackle it because wedding planning should be FUN! I think we can all agree there are some parts of the planning process that aren't as exciting, such as determining the budget. However, working with different vendors and coming up with your design and aesthetic is exciting. I love design details, it's just many of the reasons why I became a wedding stationer! In addition to the design aspect of your paper goods and day-of details, the wording is equally as important. In today's post, I'm going to give you some insight on how to tackle your invitation wording.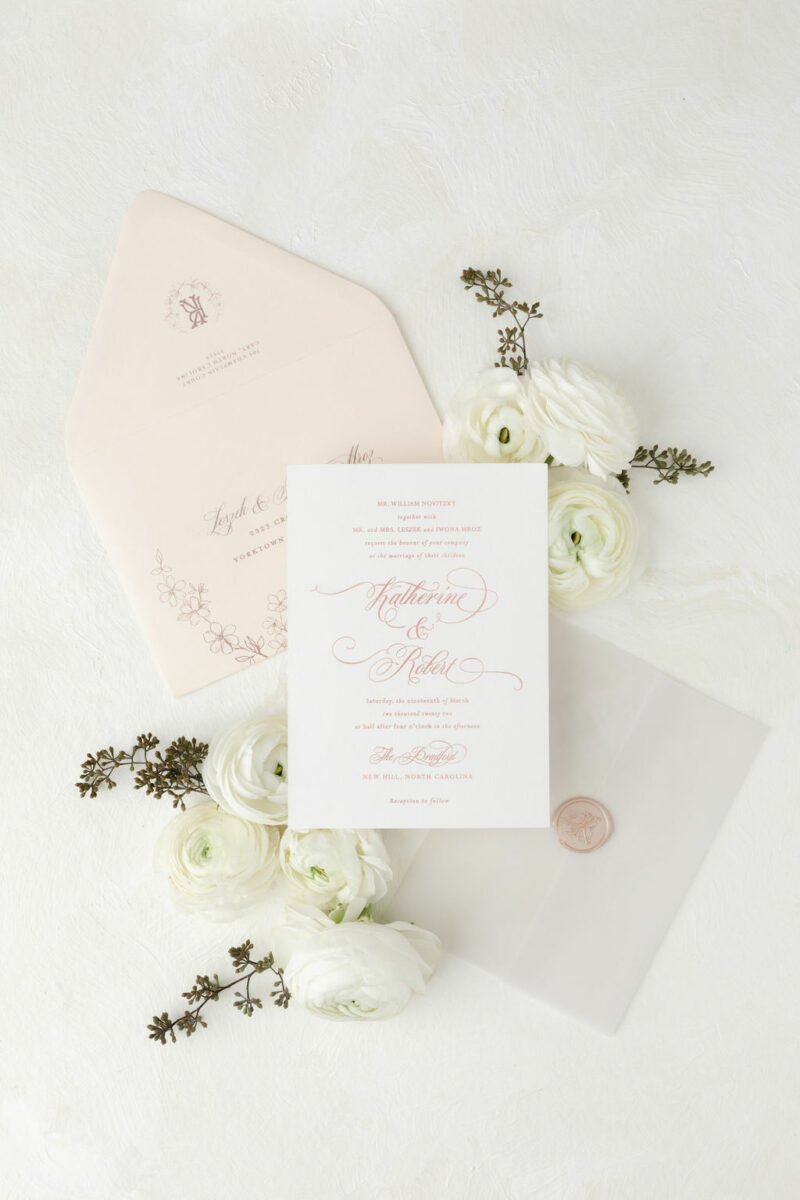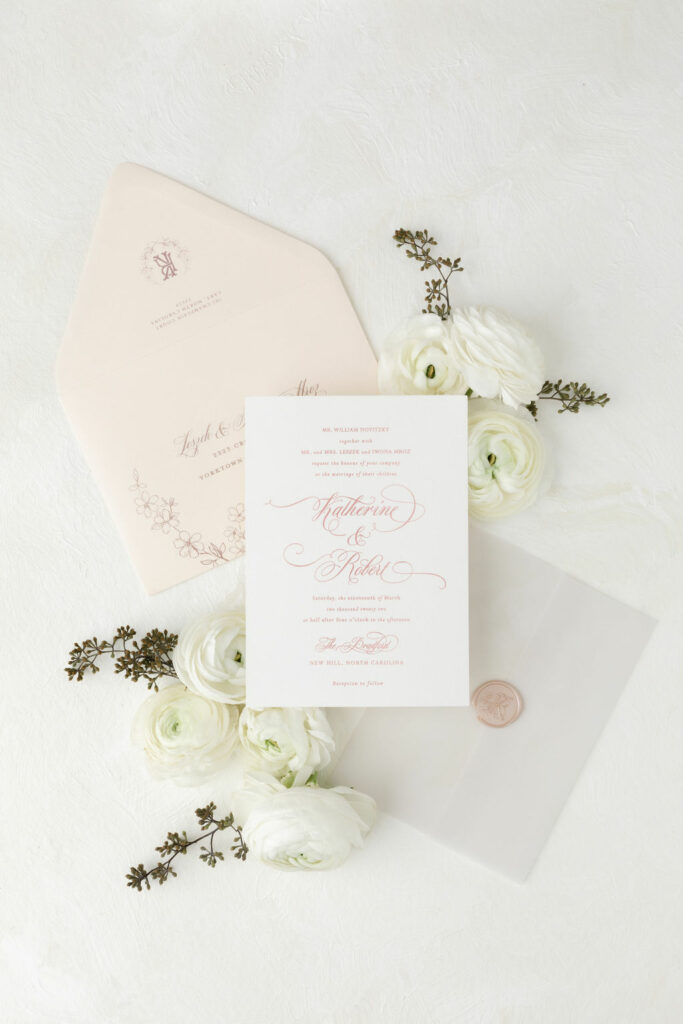 Let's Start with the Basics
Before we get to the nitty-gritty details of the invitation wording, we'll of course need to include the basics! The initial background information you'll need to provide is the return address, ceremony and reception location address, and the ceremony start time. If there is a gap between the ceremony and reception, that is something worth mentioning, too.
Your Invitation Wording Guide
Perhaps you have some desired wedding invitation wording already in mind. However, if you haven't a clue where to start, then the following tips are for you! Once this information is decided, your stationer will pull it all together and handle the rest. Here is what you need to consider…
Do you want an announcement line?
An announcement line is that first statement at the top of a wedding invitation that is a prelude to who is hosting your wedding. Some examples are "with great joy" or "with joyous hearts".
Who is hosting the wedding?
There are a few ways to indicate the host(s) of your wedding if you choose to do so. Some common examples are:
You and your families
You (the couple)
One set of parents
Both sets of parents
No one specifically (you don't have to acknowledge a host)
You want to honor the parents that are hosting as well as recognize the parents that aren't (i.e. "Mr. and Mrs. John Smith invite you to the marriage of their daughter Mary Elizabeth to Robert Joseph son of Mr. and Mrs. David White"
Any tricky situations where you aren't sure? Your stationer will help you come up with the perfect wording scenario that fits your specific needs.
How would you like parents' names to be listed, if at all?
Traditionally it would be listed as "Mr. and Mrs. Husband's Last Name", but of course, there are many variations to this!
How would you like to extend the invitation to your wedding?
Common examples include:
Cordially invite you to attend
Request the honor (or "honour") of your company/presence
Request the pleasure of your company
This is just a short list, there are other variations we could use instead if you prefer!
How would you like to word the wedding description?
Common examples include (but not limited to):
At the wedding of
At the marriage of
At the ceremony uniting
How would your name (the couple) be listed?
Traditionally, it is First Middle Last. If the bride's parents names are on the invitation, then the bride's last name is not included as it is considered redundant. For instance, in this case the invitation may read "With joyous hearts Mr. and Mrs. Roger Smith request the pleasure of your company at the wedding of their daughter Sarah Elizabeth to Andrew Adams Brown, son of Mr. and Mrs. Ellis Brown". Per this wording setup, you can gather that both families are hosting.
As you can see, there is a lot to consider when coming up with your invitation wording. I try to make this process as seamless as posible when working with my clients. Remember, this process should be exciting and enjoyable. I hope by working with me the experience of deciding on your invitation wording is a delight, not a burden! If you have any other questions, or are looking for a stationer, let's chat!
Photography Credit (in order from first to last photo)